Beer Spending is Up: 8 Stats for St. Patrick's Day
Collectively, we'll spend $262 million on beer this year! (Let's hope it's not entirely consumed by the 2 million people attending the parade in New York.)
We know a sure way to start a fight this March 17: remind the crowd St. Patrick wasn't a wee bit Irish. He was in fact Roman — and in terms of modern lineage, perhaps more Italian than anything else. Still his holiday shines enough in those smilin' Irish eyes to overshadow St. Joseph's Day on March 19. And that fete is a huge deal for Italians. But as Irish Bible scholars might rightly point out, St. Joseph wasn't the least bit Italian. So there.
But why debate the finer points of history when you can enjoy the finest points of revelry? When it comes to counting up the numbers that make St. Pat's great, you can count on us. Here's our look at the digits behind the green beer, fab parades, and "Kiss Me I'm Irish" buttons — even if Patrick himself could rightfully wear one.
Spending Rank Among Major Holidays: 8th
Excepting Back to School (a holiday for parents only), St. Patrick's Day ranks number 8 in terms of the total dollars celebrants spend (and is close on the heels of Halloween). The National Retail Federation shows that St. Patrick's Day also surpassed by Father's Day, the Super Bowl, Easter, and Valentine's Day. (Mother's Day spending, by the way, tops Father's Day by almost 2-to-1.) There aren't any major holidays that come after St. Pat's in the NRF rankings, so you could say it's bringing up the rear. Then again, maybe some ambitious partygoers could ramp up their brew consumption to move the holiday up in the rankings.
Total St. Patrick's Day Spending: At Least $4.8 Billion
This NRF stat comes from a 2014-2015 graph, so it remains to be seen how much spending will rise this year. It tops the $4.7 billion the NRF projected for the 2013 holiday — and to put it in perspective, $4.8 billion equals more than $1,000 for every man, woman, and child in Ireland.
U.S. Residents Who Claim Irish Ancestry: 33.3 Million
The United States Census Bureau released this figure in January, based on 2013 numbers. If you add it up, that's more than seven times the population of Ireland itself, which is now almost 4.8 million. The bureau adds that Irish is the nation's second-most frequently reported European ancestry, trailing German. Oh yeah? Let's see how that shakes out when countless Germans don green hats on March 17.
Estimated Spectators to New York City's St. Pat's Parade: More Than 2 Million
That's not close to the record number in 2002, when 3 million spectators lined Fifth Avenue just months after the 9/11 attacks. But it's still a robust turnout, even though the parade has been controversial of late. Last year, Mayor Bill de Blasio didn't march amid a dispute over whether participants could carry pro-gay signs. The issue was so sensitive that Guinness beer pulled its parade sponsorship at the last minute.
Cost of the St. Patrick's Day Treats App: 99 Cents
From what we could count, there are at least two dozen recipes for authentic Irish food on this app, which comes recommended from no less a source than Irish Central. But there is a bit of naming discrepancy: On iTunes, it's known as St. Patrick's Day Treats, and at Google Play it's St. Patrick's Recipes.
Which one is right? Maybe both: Just don't go to Dublin and say "St. Patty's," as they'll correct you and say "St. Paddy's." ToMAto, toMAHto, blah blah blah.
Estimated Beer Spending: $262 Million
Last year, DealNews estimated that beer consumption on St. Patrick's Day would top $255 million. Since then, growth in the beer industry has jumped from 2.1% to 3.1%, according to 2015 forecasts from IbisWorld. So we might see beer spending, given industry expansion and the trend away from more expensive liquors, soar to $262 million. More reliable numbers are very difficult to find, pointing to a possible correlation between statisticians and their March 17 beer quaffing.
Age of the First Irish Soda Bread Recipe: At Least 170 Years
Contrary to what some barstool historian might tell you, bicarbonate of soda was not introduced in Ireland until the 1840s — with the first versions of soda bread originating around that time. And it's more reliable than a legend to note that before baking, cooks cut a cross on the top with a knife to ward off the devil and protect the household.
Size of America's "Largest Leprechaun Colony": 452 Square Inches
Mill Ends Park in Portland, Oregon, was once a pile of weeds — the intended site of a light pole that never arrived — until Oregon Journal columnist Dick Fagan "dedicated" the park on St. Patrick's Day, 1948. He wrote about catching a wee fella named Patrick O'Toole there, and when Fagan wished for a park of his very own, the cheeky leprechaun gave him the weed-covered hole. Fagan built of the legend by dubbing it "the world's largest leprechaun colony West of Ireland," and no less an Irish source than the Guinness Book of World Records named it the World's Smallest Park in 1971. Begorrah!
And so with St. Patrick's Day upon us, the time has come to make the party poopers truly green with envy. We suggest celebrating in safe and sober fashion, no matter how tempting the allure of beer colored like a four-leaf clover might be. Pile on the corned beef, line up for a parade, and practice your best brogue while no one's watching.
---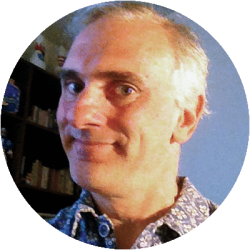 Contributing Writer
Lou Carlozo is a DealNews contributing writer. He covers personal finance for Reuters Wealth. Prior to that he was the Managing Editor of WalletPop.com, and a veteran columnist at the Chicago Tribune.
DealNews may be compensated by companies mentioned in this article. Please note that, although prices sometimes fluctuate or expire unexpectedly, all products and deals mentioned in this feature were available at the lowest total price we could find at the time of publication (unless otherwise specified).