How to Save on Back-to-School Clothes, Supplies, Backpacks, and More
Shop in-store for supplies, but hop online for backpacks, clothes, and electronics.
The summer will soon come to an end, and as we bid adieu to the sun, students of all ages can kiss their free time and late nights goodbye. Luckily, there is a silver lining to this dark and ominous cloud, and that is back-to-school shopping.
Whether you're on the hunt for pretty pens, trend-setting apparel, or a shiny new laptop to get school-ready, we'll help you curb your spending on the school supply scavenger hunt. As such, we've taken a look at our archive of sales from last summer — specifically from July through to August — so you'll know what to expect when you hit the stores for this time around. (And while you're at it, be sure to check out our roundup of sales you can shop now!)
Pens, Pencils, and Practical School Supplies
It's likely that you will see the best deals on basic school supplies in-store, since shipping costs won't push up the price of otherwise cheap stationery. Last year, we saw a selection of notebooks and pen and pencil packs for as little as 25 cents at select Kmart locations, for example. Walmart didn't disappoint either; we saw over 5,000 items in a variety of categories drop in price at the store. School supplies and stationery came in at particularly low prices when you opted for in-store pickup and saved on the shipping cost.
If you'd rather shop online though and avoid the in-store rush, you can always count on Amazon to provide some bargains during the Back to School shopping period. The store cut up to a massive 90% off everything and anything school- or college-friendly during its monster Back to School sale. These deals were made all the more sweet for those with an Amazon Student account, who received free 2-day shipping on all orders. Since Costco also coupled free shipping with its Back to School offers, it was one of the most popular sales of last season, particularly impressive for its cheap and cheerful school supplies.
Bargain Bin Backpacks
We saw lots of great deals on backpacks last year, the two most popular of which came from big-brands Quiksilver and Samsonite. Both stores cut a respective extra 30% and 15% off all already-reduced schoolbags, earning them our coveted Editors' Choice nod. JCPenney also halved the price of all luggage and backpacks last year, so the more budget-conscious can expect to shop for discounted duffels and on-sale satchels there. Other stores of note include Oakley Vault and Vera Bradley, both of which cut up to 75% off backpacks, laptop bags, and luggage, satiating any designer-savvy student's needs.
Uniforms & Uni-Ready Clothes
Whether your kids have to wear a school uniform or not, shelling out big bucks on apparel for the school year can be a costly affair, especially if they're growing at an alarming rate. Luckily at this time of year, we see a lot of kids' apparel sales in the run-up to the new school term, although not too many hot offers on uniforms. If you're shopping for the latter, Target's eBay store flaunted about the best of last year's underwhelming sales in the category, since it cut up to 50% off.
For younger kids, The Children's Place is always a great haunt to nab some bargain bin apparel, shoes, and accessories. We can expect to see at least 40% off sitewide (hopefully coupled with free no-minimum shipping), since it offered this discount twice in August of last year. You can also expect to see big price drops on kids' apparel at Kohl's in the run-up to term-time. For two years running, the department store has offered an Editors' Choice-worthy dollar off coupon for kids' threads — $10 off orders over $30 last year and $10 off $25 in the year previous.
The more sartorially-inclined elders are likely to find bargains at a host of stores that are pushing their end of summer sales and Back to School offers. We saw 32 Editors' Choice apparel sales during the 2-month period last year, including impressive sales from Ralph Lauren and Dick's Sporting Goods — both of which cut an extra 40% off clearance items and offered free sitewide shipping. Student-favorite H&M also flaunted the most popular of our Editors' Choice apparel sales of last August, so we're looking to it to continue pushing impressive apparel deals as the summer comes to an end. Also watch out for trend-setting Tilly's, which cut an extra 50% off clearance items at the end of the summer for the last two years.
Smartphones for Smarter Students
Whether they use them to answer your calls or pretend they couldn't hear them, we recommend you peruse the virtual shelves for a refurbished smartphone in order to save some big bucks. Through July and August of last year, we saw 41 smartphone deals that were Editor's Choice-worthy — 25 of which were refurbished units. You're likely to nab such a deal at stores like CowBoom, which hosted a budget-busting Back to School sale that saw the price of reconditioned and pre-owned tech items plummet by up to 60%. Similar sales at Best Buy and Newegg also saw discounts of up to $150 off on select new and refurbished phones.
Apple-lovers however should hold off on upgrading their iPhone since the company traditionally unveils its new spoils in September, which means that we'll expect to see the price fall on its previous two models. In the days following Apple's announcement, you'll see deals from retailers on both the older models and the newer, just-announced iPhones. The latter usually sees pre-order deals that take $20 off at big stores like Walmart and Best Buy.
Low-Cost Laptops ("For Studying")
No matter how much you may think that a top-of-the-range loaded laptop is a must for school or college work, in most cases it isn't. If you shop smart, you'll thankfully be able to nab a suitable build from as little as $200. In fact, we saw a massive 43 laptops and netbooks for even less than $200 throughout July and August of last year — 56% off which earned the Editors' Choice rank. Newegg and Groupon were home to the majority of these builds.
Tablets ("For Even More Studying")
Students looking to splash out on a new tablet may be disappointed to hear that we've seen fewer tablet deals — and fewer Editors' Choice-worthy ones — so far this year than in any other since 2012. Those desperate for a new sidekick however should peruse the models on offer at CowBoom and Costco, as they flaunted some of the best Back to School electronics sales of last year. Look for off-brand Android tablets from as little as $35 at these stores and Fry's, Newegg, and Staples, or shop for a higher-end Android model from around $60 (for a refurbished unit) or $80 (for a brand spanking new one). You can also expect to see Windows tablets in all conditions from around $50.
Once again, Apple fans should hold off on changing up their iPad model. We expect to see the company announce a new iPad generation in October, which will bring with it a substantial price drop on previous models. If you just can't wait and need that Apple fix ahead of term, consider splashing out on a refurbished unit. We've seen reconditioned iPad Air 2 models fall as low as $269 in the last few weeks, while you can scoop the latest generation iPad mini from just $250 — in some cases these units even come with an Apple warranty of up to five months.
First Class Furniture Finds
For those grown-up kids hitting the college dorm for the first time this year, you'll need to stock up on more than just some pretty stationery. Luckily, many seasonal sales boast big discounts on futons, shelving, desks, and the obligatory bean bag chairs.
Last year, Walmart's Back to School sale included a number of Editors' Choice deals on cookware and furniture essentials, while Designer Living impressed with a sitewide extra 25% off. We saw at least three Editors' Choice-worthy offers on La-Z-Boy chairs from Sears, which will suit only the most spoiled of students. Few desk deals were worthy of the honor last season, but the majority of the best offers were listed at Walmart and Staples.
TVs
The summer months are traditionally a quiet period for top TV deals. However, late August and September usually brings with it a rise in deals for 32" 1080p TVs. These units are perfect for college-bound kids as they are small enough for cramped dorms and, most importantly, shouldn't break the bank. Last year, prices on these sets dropped by 14% during the last few weeks of the summer, and we listed 37 Editors' Choice deals in August alone. With prices currently at $175, you can expect to find prices on these sets drop to the $150 range come late August and into early September.
Dell Home will be a prize spot for such booty come the drop (12 of the 37 aforementioned Editors' Choice deals were listed via this store last August), followed by Walmart, Newegg, and Best Buy — all of which dropped prices on a range of 32" 1080p TVs just in time for the start of term last year.
So, whether they're braving first grade or their final year of university, you can stock up on a range of incentives to get them minimally excited about the return to the grind — and all without breaking the bank.
---
Related DealNews Features: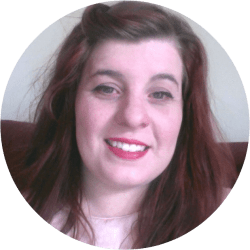 Content Editor
A former Fashion Editor and Boggle champion, Donna Doyle spends her time writing for DealNews, re-reading Harry Potter, and living in denial.
DealNews may be compensated by companies mentioned in this article. Please note that, although prices sometimes fluctuate or expire unexpectedly, all products and deals mentioned in this feature were available at the lowest total price we could find at the time of publication (unless otherwise specified).