10 Awesome Brands That Are Owned By Women
Our list includes jewelry enterprises, meal service kits, beauty products, and more!
International Women's Day is March 8, and March itself is Women's History Month. So why not celebrate by spending money at businesses that are run by women? From food to fashion, women are making big inroads into business.
Here are 10 brands to check out if you want to support the efforts of entrepreneurial women.
10 Brands That Are Owned By Women
Gobble
Meal service kits seem like a dime a dozen lately, but none of them are quite like Gobble. Instead of sending complicated cooking lessons, Gobble sends prepped ingredients and easy-to-follow instructions, so you can have dinner on the table in around 15 minutes.
It's a convenience founder Ooshma Garg thought up when she was busy juggling being a college student and founding her first startup, which didn't leave a lot of time for healthy meals. Now Gobble is shipping its meal kits nationwide, so even the busiest families can enjoy home-cooked food at about $12 per serving.
Orangetheory Fitness
There's a good chance you've got an Orangetheory Fitness location in your neighborhood; there are hundreds! The company focuses on high-intensity interval training — blending cardio and strength workouts into 60-minute routines — but it had humble beginnings.
It all started when founder Ellen Latham added a class she called "Ellen's Ultimate Workout" to her pilates' studio schedule. The class was so popular that it formed the basis for Orangetheory Fitness. Now devotees across the globe take on these workouts for about $40 a session.
SEE ALSO: Is the 'Pink Tax' Still a Problem?
Outdoor Voices
Sure, you could run to your local Lululemon for your activewear... or you could head online to Outdoor Voices. The company was founded by Tyler Haney, who was looking for more than neon spandex for her athletic wardrobe. Outdoor Voices clothes come in muted colors, so they don't advertise that you're dressed for a workout. However, the lineup is made of high-tech fabrics that Haney helped design.
Playing volleyball in the sun? You'll want something made from OV's TechSweat fabric, which is stretchy, moisture-wicking, and quick-drying. Dancing or doing yoga? Studio Skin fabric is woven on a circular loom, so it fits perfectly without any scratchy seams. The entire Outdoor Voices catalog manages to be both functional and stylish.
Stitch Fix
Why go wading through racks of clothes for the perfect fit when you can just subscribe to Stitch Fix? This clothing subscription service began when founder Katrina Lake started her own personal shopping service, hand-delivering boxes of clothes to people's homes. The company has grown a lot since then, now employing thousands of stylists who rely on mountains of data about what Stitch Fix's customers like.
For a $20 styling fee, Stitch Fix will send you five pieces of clothing that are tailored to your tastes. It offers men's and women's fashions in a range of sizes from petite to plus. Pay for what you like (your styling fee goes toward the purchase price), and send the rest back. This is as simple as style gets!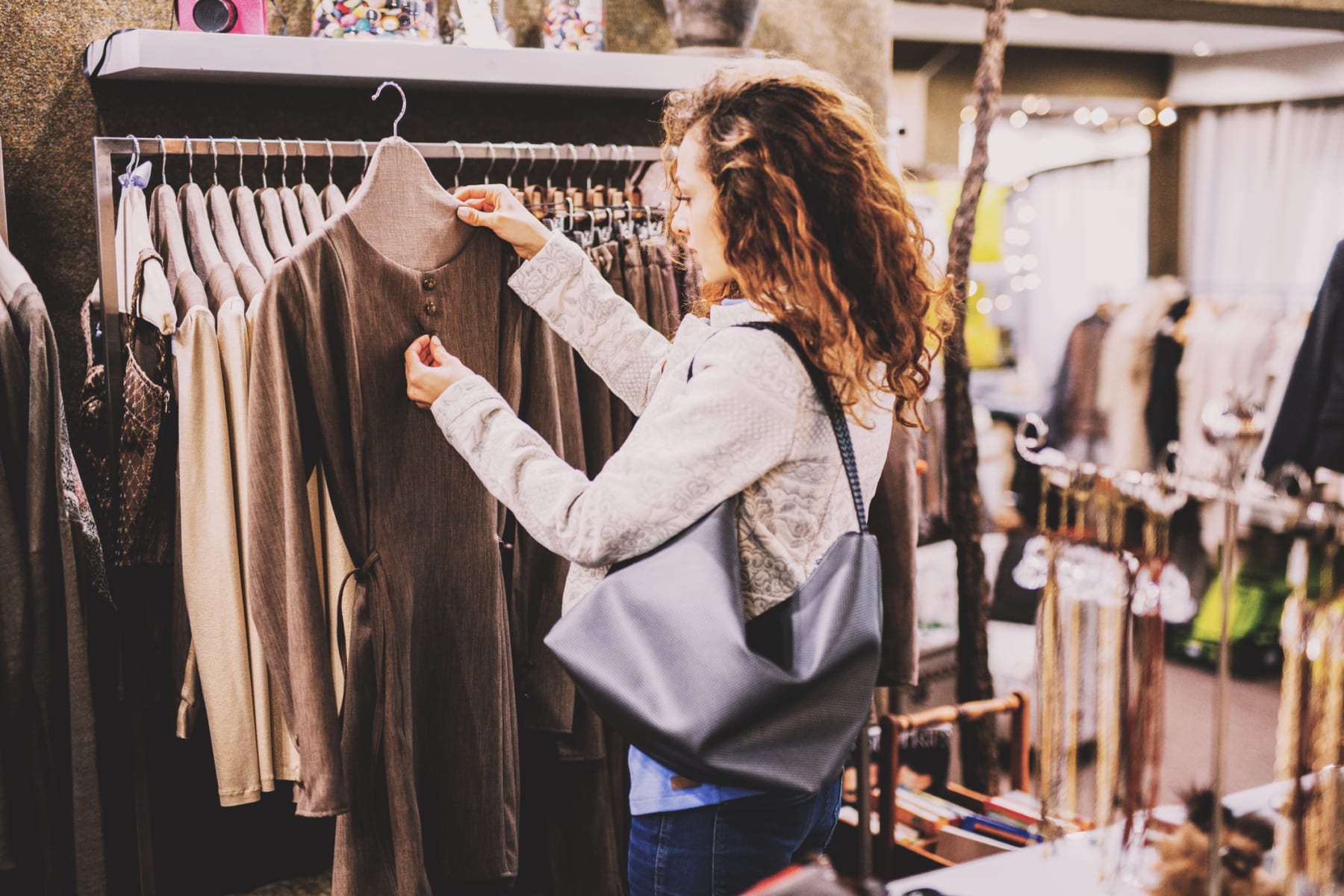 Rocksbox
What Stitch Fix does for clothing, Rocksbox does for jewelry. The service sends a box of three trendy pieces picked just for you by a personal stylist — but unlike Stitch Fix, you can keep all the jewelry from Rocksbox to wear for as long as you'd like. When you're ready for a new look, just send your box back and you'll get a new set in the mail. (And if you decide you want to keep a piece forever, you just pay the purchase price and hang on to it.)
Founder Meaghan Rose was inspired by beauty brand Sephora, which let women try makeup in-store before taking anything home. With Rocksbox, the store comes to you, letting you try out jewelry for as long as you'd like before you buy (or don't buy). As long as you keep paying the $21 subscription fee, you can refresh your look as often as you'd like.
Spanx
Spanx founder Sara Blakely had a problem: she didn't have the right undergarments to provide a smooth look under her new pair of pants. In a flash of inspiration, she cut the feet off a pair of control-top pantyhose and soon the world had Spanx.
The company got its start selling these "footless body-shaping pantyhose," but today it sells leggings, tops, activewear, and shapewear for women and men. And Spanx isn't just a business run by a woman: Blakely also supports charitable causes dedicated to empowering women. The Sara Blakely Foundation has donated money to help young girls learn to code, sent girls around the world to school, supported female entrepreneurs, and more.
SEE ALSO: These 6 Women Revolutionized Retail Forever
Perverse Sunglasses
Toni Ko, the founder of Perverse Sunglasses, understands there's a middle ground where price is concerned. When she founded NYX Cosmetics, she wanted to create cosmetics that were better than the average drugstore brand but didn't cost as much as the high-end labels. Now she's taking the same idea to sunglasses.
Perverse makes shades of all shapes, sizes, and styles, and most of them retail for around $50. That's more than you'll pay for a throwaway pair, but it's much less than the cost of almost any name brand — and these sunglasses have style to spare.
Birchbox
There's a good chance you're already familiar with Birchbox, one of the first successful subscription box companies.
It's no surprise that the idea of bringing high-end beauty products to our doorsteps was dreamed up by two women, former college roommates Hayley Barna and Katia Beauchamp. The two cold-emailed beauty company CEOs to find partners, and when they had samples to send they packaged the first Birchboxes from the floor of their on-campus apartment. Today the company sends out customized, $10-per-month boxes to about a million subscribers.
Drybar
Stylist Alli Webb was a stay-at-home mom when she realized that a specialized salon focused purely on blowouts could be big business. Webb started with a simple in-home blowout service, which soon overtook her time — and so Drybar was born. Now this at-home business has over 90 locations nationwide, offering perfect hair for around $40 per visit.
SEE ALSO: 14 Confusing Things About Shopping on Amazon
Primary
It can be hard to find quality clothes for kids without spending forever sorting through shelves of logo-covered, over-embellished products. Primary co-founders Galyn Bernard and Christina Carbonell decided to do something about that. Primary sells basics for babies and and kids up to size 12. These clothes sport simple primary colors with nothing more elaborate than stripes for decoration. A one-click reorder feature makes buying the items your child already loves a breeze. Best of all, nothing on the site costs more than $25.
Readers, what are some of your favorite woman-lead businesses? Have you tried any of the companies on our list? Share your thoughts in the comments below!
---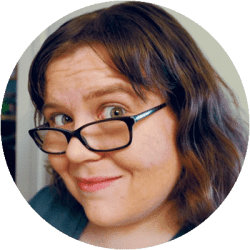 Contributing Writer
Originally working in IT, Elizabeth now writes on tech, gaming, and general consumer issues. Her articles have appeared in USA Today, Time, AOL, PriceGrabber, and more. She has been one of DealNews' most regular contributors since 2013, researching everything from vacuums to renters insurance to help consumers.
DealNews may be compensated by companies mentioned in this article. Please note that, although prices sometimes fluctuate or expire unexpectedly, all products and deals mentioned in this feature were available at the lowest total price we could find at the time of publication (unless otherwise specified).