5 Seasonal Coffee Drinks, Taste-Tested and Reviewed
It's that pumpkin spice time of year. We help guide you through the hype and gimmicks to true caffinated autumn nirvana.
According to the National Coffee Association's 2014 study on coffee drinking trends for 2014, 34% of Americans consume gourmet coffee beverages daily, up 3% from last year. And while one person's java is another person's nada, there's no denying that every season brings with it a harvest of seasonal drinks to sample.
We took a look at five autumn beverages offered by national coffee and tea chains, concoctions both hot and cold— in more ways than one. Here's how they stacked up and went down:
Starbucks Salted Caramel Mocha
Delightful: The smooth, buttery taste of this drink reflects an even balance of salted caramel, coffee and milk folded into a blend that goes well with crunching leaves under your feet.
Displeasing: Starbucks really, really, really needs to stop making its signature drinks with such an obvious overload of corn syrup. Besides, corn isn't even a fall crop.
Verdict: Once you shake off the syrupy left hook, this drink has much going for it on the seasonal side. And it could be worse: Imagine how it would taste if there were too much salt. Compared to the usual Starbucks mocha, this drink has more character— and still more if it's served by a barista with a nose ring.
Autumn Awesomeness: 6


Argo Tea Pumpkin Chai Tea
Delightful: Chai can overpower you faster than a tie-dyed dude waving incense, but Argo's brew goes down smoother than you'd expect, with just the right edge of savory, sharp chai.
Displeasing: You can only get it with 2% milk or skim. That's supposed to be health conscious, but more evidence now shows that whole milk is actually good for you. It'd be good for this drink, too.
Verdict: A better chai would be hard to find this far from Mumbai. Argo takes its brewing seriously, and while the Chicago-based chain continues to expand nationally, it still sets a high bar for beverage craft and flavor.
Autumn Awesomeness: 8


Dunkin' Donuts Pumpkin Iced Coffee
Delightful: It comes in a plastic cup with a lid that keeps from making a mess when you spill it. Other than that, this drink has more issues than a disgruntled counter clerk with hemorrhoids.
Displeasing: This brew tastes as though the pumpkin shot, coffee, and milk live on separate islands, refusing to mix with each other. It's watery and even a bit bitter, though DD fans might like it out of sheer brand loyalty.
Verdict: If you're going to order this, it helps if a) you're a Dunkin' devotee and b) you ask for an extra pumpkin shot and add some sugar. That would at least make this drink a bit more palatable.
Autumn Awesomeness: 3


Panera Pumpkin Spice Latte
Delightful: Panera's seasonal offering is a creamy alternative for those who like fun fall drinks that don't taste too much of coffee.
Displeasing: It's not quite like getting hit over the head with a gourd, but the pumpkin flavor is a bit overbearing, the drink itself a touch too sweet.
Verdict: Panera's latte reminds us of the kid in school who wants very much to please, but comes across as trying too hard. That's not to say pass on this drink— far from it. Just know that there's nothing watered down about it, which could nicely do the trick if you want to forget the cold weather.
Autumn Awesomeness: 5


Peet's Pumpkin Freddo
Delightful: It's the Great Pumpkin! Imagine drinking a pumpkin milkshake with subtle coffee overtones, blended to a frothy peak of smoothness and topped with whipped cream. This drink rolls across your tongue like a puréed pumpkin creme brulee.
Displeasing: The Freddo does not come in a 56 oz. size.
Verdict: Wow. If you packed away your frozen drinks after Labor Day along with your white pants, you'd better think twice. Even when it gets to below freezing outside, you won't regret ordering this one.
Autumn Awesomeness: 9.5


The choice of a caffeinated beverage, as with many items in the marketplace, will often reflect preferences we already have. The allure of a certain chain's brew might mystify some, but truly it's a case of "to each her own taste." But if you don't mind experimenting, it's a fun seasonal ritual to hop from shop to shop trying out different concoctions: kind of like the adult version of trick or treating. But just as you'd tell a kid not to eat all the candy in one night, don't guzzle all these drinks in a day. Caffeine is a beautiful thing — until you ingest enough to rake everyone's leaves on the block.
---
Related DealNews Features: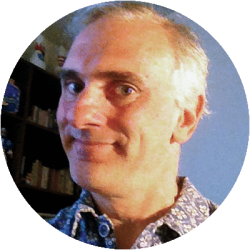 Contributing Writer
Lou Carlozo is a DealNews contributing writer. He covers personal finance for Reuters Wealth. Prior to that he was the Managing Editor of WalletPop.com, and a veteran columnist at the Chicago Tribune.
DealNews may be compensated by companies mentioned in this article. Please note that, although prices sometimes fluctuate or expire unexpectedly, all products and deals mentioned in this feature were available at the lowest total price we could find at the time of publication (unless otherwise specified).