Automatic Gratuities May Be Headed Towards Extinction in 2014
The practice of automatically charging gratuity for large parties in a restaurant may be coming to a close, thanks to a new ruling from the IRS.
A new IRS ruling has resulted in some frustrated restaurant owners and disappointed servers, and could possibly end a practice that's bugged many restaurant patrons for years. At the center of this controversy is the automatic gratuity, that compulsory charge many eateries tack on to your bill when you dine with a large group of people. As of January 1, 2014, the IRS will start treating automatic gratuities as a service charge, a change that's got the food service industry up in arms.
Servers May Feel the Pinch
When the IRS ruling, which was enacted in June 2012, starts being enforced in January, servers will no longer be responsible for self-reporting their income from automatic gratuities to the IRS. Instead, restaurant owners will have a choice: they can start adding those automatic gratuities into a server's wages (which would mean more paperwork), or they can stop charging customers for automatic gratuities altogether. According to Denise Wheeler, an attorney who spoke with the Wall Street Journal, it's likely that "the vast majority of restaurant owners will discontinue the practice."
This could be bad news for servers who depend on tips because their hourly wages are usually far below the minimum wage. When the restaurant where he works stopped charging automatic gratuities, server Michael Turney, who spoke with USA Today, noticed a significant change in his income. "I feel like larger parties don't tip as well as they should for the amount that they spend at the restaurant," Turney said. "When they spend $200 and leave $20, you're losing out on about $16 or $17." He went on to say that some servers at the restaurant are now hesitant to take on large parties, because they can make more tips on smaller groups.
Some Customers Welcome the Change
While restaurateurs and servers may resent the IRS's automatic gratuity rule change, several customers have been vocal in their hatred of the practice. "Even if you generally tip more than 18%, automatic gratuities can't help but rub you the wrong way," read an editorial for the Chicago Tribune. "From a customer's perspective, a predetermined tip is mighty presumptuous. A server who doesn't have to earn his or her tips has little incentive to try, and the customer has no choice but to pay a premium anyway." The editorial also pointed out that a customer is rarely notified when an automatic gratuity is charged, which may lead them to leave a larger tip than they'd intended. "That's dishonest," the writer asserted.
We think it's unlikely that many waitstaff would be completely stiffed if all restaurants were to abandon automatic gratuities. As we've previously mentioned, a DealNews poll revealed that more than half of restaurant goers will leave a tip, even if they've received terrible service. At least one restaurant company is taking the rule change as an opportunity to explore new ways of encouraging customers to tip. According to the Wall Street Journal, Darden Restaurants Inc., which owns Olive Garden, LongHorn Steakhouse, and Red Lobster, has been "testing a new system in which the restaurants include three suggested tip amounts, calculating for the customer the total with a 15%, 18%, or 20% tip on all bills, regardless of party size."
There's no question that the IRS ruling will have a big effect on the restaurant industry, but it remains to be seen whether the change will lead to the annihilation of automatic gratuities. One thing is certain, though: Customers should always double-check their restaurant checks to make sure they're leaving the tip they intended.
Readers, how do you feel about automatic gratuities? Do you think servers deserve the compulsory sum for dealing with larger parties, or would you rather be the judge when it comes to leaving tips with your money? State your case in the comments below!
---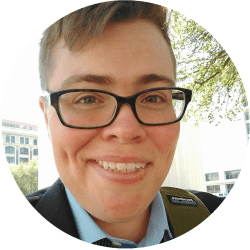 Former Senior Blog Editor
Michael added the finishing touches to most of the Blog articles on DealNews. His work has appeared on sites like Lifehacker, the Huffington Post, and MSN Money. See him rant about video games by following him on Twitter
@ThatBonebright
.
DealNews may be compensated by companies mentioned in this article. Please note that, although prices sometimes fluctuate or expire unexpectedly, all products and deals mentioned in this feature were available at the lowest total price we could find at the time of publication (unless otherwise specified).