Ask an Editor: Are All-Inclusive Resorts Worth It?
Our readers asked, and we're answering: our travel editor says the convenience and peace-of-mind provided by an all-inclusive resort is well worth the price tag.
Welcome to our first column in which our knowledgeable deal editors answer your personal questions about shopping, saving, and making the most of your hard-earned dollar! Check out our inaugural inquiry, which came to us via Twitter, and then read the details below about how you can submit a question of your own.
Question: @dealnews I have a Q on all-inclusive resorts. Are they really worth it or is it better to do normal resort? -M
Response From Our Travel Editor, Paula Kerrigan:
In general, I think all-inclusive resorts are worth the extra expense. This question is really about what you want from a vacation: adventure, relaxation, or something completely different? If you just want to relax, an all-inclusive resort ensures that you know where your next meal will come from, and how much it will cost, which can be a huge burden otherwise.
Typically, an all-inclusive rate refers to your room bundled with a full food and drinks package. Some resorts include some on-site activities and amenities, but spa treatments, motorized water sports, and even internet access and name-brand alcohol may incur an additional charge. Make sure you properly research what is on offer before booking to make sure you're getting your money's worth.
With an all-inclusive resort, you know what your final price tag is going to be; with pay-as-you-go travel, budgeting is foremost in your mind the whole time! This can be very stressful, diminishing the benefits of a getaway. Eating safe food and staying hydrated are travel essentials, and with an all-inclusive stay, they're always available. Often, there's no gratuity or it is included in your bill (you should check both), so you don't even have to carry your wallet. If you choose a non-AI deal, you may end up spending half your day trying to find water at non-tourist (aka astronomical!) prices and restaurants that appeal to you.
If you are traveling on a strict budget, there is simply no room for mistakes with a DIY package. If you choose a local restaurant and discover you hate the food, too bad — you've blown the lunch budget on it. Now your options are: starve until dinner, or skip another fun activity to buy a more edible lunch.
All-inclusives not only offer reliable food, but often a variety of it. Most packages include several resort restaurants and a couple of bars so you don't wind up eating the same thing every night. This variety normally offers at least one "American-style" restaurant with food that you can be sure you'll like. This is great for families and groups as it means there'll be something for everyone's taste. Many resorts also have a reciprocal dining offer, allowing guests to eat at a nearby resort or restaurant for increased variety.
Of course, the benefits of these resorts are contingent on picking a good one, so make sure you do your research and check out user-based message boards like Trip-Advisor to get honest reviews. And be sure to check our travel deals for all the latest offers.
Note: This article is part of a new series where we respond directly to reader questions about products and deals. Got a question about what computer you should buy, when to book a flight to Asia, or something else? Send it to us at letters@dealnews.com.
---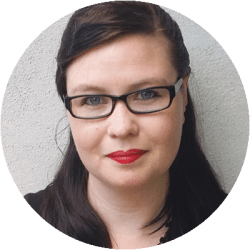 Contributing Writer
Paula Bradley has taught English in Japan and Italy, and she has written for several e-zines aimed at Westerners living abroad. She uses her experience across the six continents to inform her travel features.
DealNews may be compensated by companies mentioned in this article. Please note that, although prices sometimes fluctuate or expire unexpectedly, all products and deals mentioned in this feature were available at the lowest total price we could find at the time of publication (unless otherwise specified).