Are These Money-Saving Gadgets and Services Worth the Money?
Ever since the Great Recession of '08, most shoppers have cut back on extravagant purchases. Lots of consumers have also pinched pennies on everyday items, from bottled water to gasoline. Simultaneously, manufacturers and retailers have been trying to sell a myriad of items to budget-minded consumers that purport to be effective tools for saving even more money. But are these gadgets and services worth it?
Gas-Saving Additives
Gas-saving additives claim to save consumers money by improving fuel economy by 20% or more. Liquid MPG goes further in its claims stating that "actual road tests have demonstrated up to 25% increase in fuel economy." Sounds like a party at the pump.
Then there are the long-standing products with modest claims (such as STP Gas Treatment), which purports to boost the cleaning performance of gas, which can result in a modest mileage bump. But, as the Federal Trade Commission warns, "No government agency endorses gas-saving products for cars." In fact, some "gas-saving" products may damage a car's engine or cause substantial increases in exhaust emissions.
PUR Advanced Faucet Water System
Why buy bottled water when you can get crisp, clean water straight out of the tap for much less? That's the logic behind filter brands such as PUR, and the entry costs seem low enough: You can get a PUR Advanced Faucet Water system for $29.99 (with free shipping, a low by $5); replacement filters cost $12.60 each (with free shipping, a low by $7). But PUR filters don't hold up the 2 to 3 months they're supposed to. Consumers should count on replacing them about once a month, for an average yearly cost of $189 or $0.16 per gallon (including the original cost of the system). Compare that to the highly rated, though lesser-known Aquasana AQ-5300 with Water for Life subscription ($124.99 with free shipping, $125 off), and you'll spend $0.15 a gallon. Hey, every cent counts!
At-Home Dry Cleaning Kits
The allure of such kits from Woolite and Dryel is understandable. In 20 minutes or so your dry-clean only clothes can look like they're fresh from the dry cleaners. Most kits cost between $9 to $12, and can launder anywhere from 8 to 32 garments, amounting to about $0.60 per item. But as New York Magazine uncovered, "Every single kit left clothes with some slight wrinkling and none of the kits trumped a professional dry cleaner."
Energy-Saving Devices
Perhaps you've heard the pitch behind products such as the PowerGard CT1688, which costs $125 (with free shipping): install it and you'll save lots of money from reducing you power consumption by as much as 40%. But unfortunately these kinds of energy-saving devices are 37% hype: at best, consumers can save 1% to 3%.
Rechargeable Batteries
Purchasing any assortment of new Duracell or Energizer (or even off-brand) batteries adds up — a reality the mass marketing of rechargeable batteries promised to do away with. Unfortunately, it's going to take time for rechargeables to catch up to disposable alkaline batteries on the cost front, especially if you have lots of gadgets running. If you buy in bulk and use 144 batteries a year, you would pay $61.60 for 8 20-packs of Amazon Basics Alkaline Batteries via Subscribe & Save ($0.38 per battery). Or you could spend $107.91 on 9 4-packs of Sanyo Eneloop AA NiMH Batteries ($3.72 per battery) and tack on another $38.97 for 3 4-slot chargers (with free shipping via Prime, a low by $2). Fortunately, after a year or so you'll be coming out ahead on batteries ... assuming you can avoid losing any of those rechargeables under the couch.
Never before has our consumer-oriented culture offered so many products and services that strive to make our lives more convenient and cost-effective. Some work, some take a long time to pan out, and some are not worth the trouble. But have you, DealNews reader, tried any of these items (or others) and found them to be wasteful? Alternatively, are there any must-buy money-saving gadgets you've come to know and love? Share with us your thoughts in the comment section below.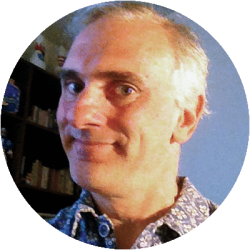 DealNews Contributing Writer
Lou Carlozo is a DealNews contributing writer. He covers personal finance for Reuters Wealth. Prior to that he was the Managing Editor of WalletPop.com, and a veteran columnist at the Chicago Tribune.
DealNews may be compensated by companies mentioned in this article. Please note that, although prices sometimes fluctuate or expire unexpectedly, all products and deals mentioned in this feature were available at the lowest total price we could find at the time of publication (unless otherwise specified).