Another iPad mini?! When to Get a Deal on Each Generation of the mini
We expect deal prices to start at $199, and unless you're dead-set on the iPad mini 3, you'd be better-served by getting an iPad mini 2 deal for $249.
When it comes to gadget debuts, it appears the iPad mini 3 got the short end of the stick. Not only was the tablet hardly mentioned during Apple's keynote last week, but we later found out that it was simply a rebadged version of its predecessor, albeit now with Touch ID and a new color scheme. Apple's craftiness, however, will benefit consumers because in addition to releasing the new iPad mini 3, Apple also announced it will continue to sell its first-generation iPad mini and iPad mini 2 at $249 and $299, respectively. This means consumers can expect to see iPad mini deals at various price points, a first for Apple's sidekick tablet which traditionally sees fewer deals than its larger counterpart.
Black Friday Will Offer First Round of Significant Deals
The iPad mini and iPad mini Retina skipped over Black Friday 2012 and 2013, respectively. Instead, their first major discounts occurred post-holiday rush during the month of January. However, this year we expect to see an abundance of iPad mini deals with prices starting as low as $199.
First, we'll start with the cheapest iPad — the non-Retina iPad mini (2012). Last year, when the iPad mini Retina was announced, the first-generation iPad mini got a 9% price drop from $329 to $299. Retailers then cut the price of the first-gen mini down from $299 to $249, taking roughly 16% off Apple's just-reduced price. This November, we're optimistic retailers will continue their tradition and take between 16% to 20% off the new price of the original iPad mini ($249), lowering it to $199. We have admittedly already seen the original mini drop to this price from retailers like Walmart, Target, and Best Buy, but we're skeptical that these stores will go much lower than this; at best, you might be able to find a gift card offer as well.
iPad mini 2 Will Offer Top-Notch Performance on the Cheap
As stated earlier, the iPad mini 2 and iPad mini 3 are virtually the same tablet. Though we still don't know how much RAM the new tablet has (the previous version has 1GB), overall performance shouldn't change much between both models. In terms of pricing, however, the iPad mini 2 and mini 3 are worlds apart, separated by $100. In terms of deals, pricing will also vary significantly as deals on the newer tablet won't come close to deals on the "older" model, so we recommend shoppers opt for the iPad mini 2, which again will offer the same performance at a lower price point.
So how low will the iPad mini 2 drop? Based on last year's data, it's likely retailers will once again chip away at Apple's new pricing, lowering the cost of a new iPad mini 2 by 16% to 20% for an effective price of $249. Expect to see deals on last year's tablet throughout November from retailers like Staples. As an alternative, you may also see the iPad mini 2 sold at list price, but bundled with a $100 gift card, as Best Buy and Walmart did last year with the first-gen iPad mini. You may also be tempted to buy an Apple-refurbished iPad mini 2, but hours after the keynote, the Apple Store dropped these tablets to $249, which is about the same price of a new, factory-sealed model.
Finally, if you're dead set on getting your hands on an iPad mini 3, fear not, for there will be deals for you too. Already, MacMall has taken $5 off the cost of the new tablet and it's almost guaranteed that Apple will sell it for list price and with a $50 gift card as part of its Black Friday sale. But other retailers will offer better bargains; it's the third year Apple has released a mini, so deals are more likely to surface.
By flooding the market with three iPad minis (two of which now boast lower prices), Apple has declared open season on its entry-level tablets. For maximum savings, consumers can't go wrong with the first-generation iPad mini, while heavy tablet users will get the most value from the iPad mini 2, which will cost significantly less than the newer model.
What do you think, reader? Which model will you go for? Let us know in the comments below.
---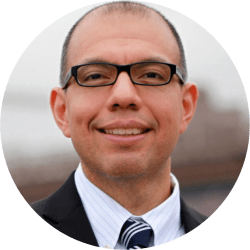 Contributing Writer
With over a decade of experience covering technology, Louis Ramirez has written for CNET, Laptop, Gizmodo, and various other publications. Follow him on Twitter at
@louisramirez
.
DealNews may be compensated by companies mentioned in this article. Please note that, although prices sometimes fluctuate or expire unexpectedly, all products and deals mentioned in this feature were available at the lowest total price we could find at the time of publication (unless otherwise specified).