5 Annoying Things Travelers Do That Drive Us Crazy
Some folks just won't mind their (travel) manners. Here are some of the worst offenders, along with ways you can avoid being "that guy" on a trip.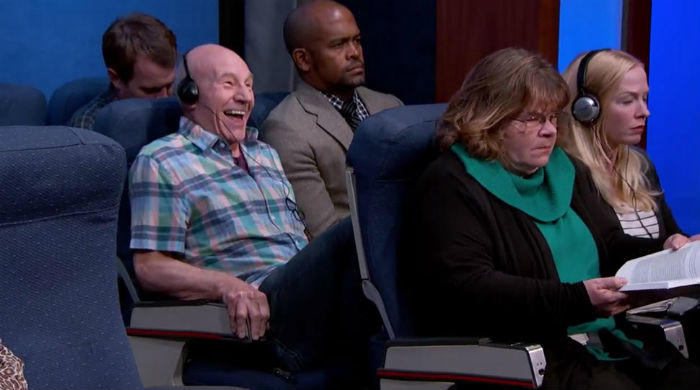 With the summer travel season here, it's a good time to remember your travel manners. You don't want to be the pain in the neck on the plane that other passengers will talk about when they get home.
Just in case you're feigning ignorance about what's cool and what's not, Expedia takes that excuse away. In its third annual Airplane Etiquette Study, the travel site reveals the top five most offensive air travelers: the rear seat kicker, inattentive parents, the aromatic passenger, the audio insensitive, and the boozer.
But there are plenty more to add to the list! We cover five things annoying travelers do that drive the rest of us nuts, and offer tips to help you avoid being "that guy" when you're on vacation.
Ignoring Money Matters
Steffanie Rivers, a commercial airlines flight attendant, has traveled to every continent except Australia. She said of all her frustrations with fellow travelers, it's currency that upsets her the most.
"The worst one has to do with money — not knowing the monetary conversion rate when traveling abroad is a good way to get taken advantage of," she said. "It's always a good idea to know the conversion/exchange rate before you travel, so you can determine if you get more for your money using dollars or using the native money."
"I can't stand when travelers come to a new country and pay what the vendor asks outright. They are bumping up the price for all 'foreigners.'"
Ashley Parent of the site Blissy Life says she hates when travelers don't haggle in a haggling culture. "In the U.S. we don't learn to haggle; to us, it's taboo. But in many countries, it's everyday life. I can't stand when travelers come to a new country and pay what the vendor asks outright. They are bumping up the price for all 'foreigners.' The vendors charge one price to the locals and a higher price to nonlocals. Travelers need to show that they have somewhat of an idea of what local prices are and haggle down to that."
Trying to Bring Oversized Luggage Onto the Plane
Rivers has another pet peeve: "Just because TSA allowed that XXXL-size luggage through security doesn't mean it is allowed on the plane. Do your homework, people! Overhead bins are different sizes on different planes. Do your research before you show up at the airport."
SEE ALSO: 7 Features to Consider When Buying Carry-On Luggage
What's more, "If your luggage makes it on the plane, be prepared to lift it into the overhead bin. And when the flight attendant refuses to lift it (for fear we might hurt ourselves), don't get mad. It's your bag. You packed it, you stack it!"
Letting Babies and Pets Run Wild
Maybe your baby has adorable chubby cheeks, or your dog is so fluffy people can't help but pet him. But that doesn't mean either gets free rein on the plane.
"If you're traveling with babies and/or pets, parents and pet owners have to know the rules and abide by them," Rivers says. "Just because your baby is cute doesn't mean it's OK for them to walk the aisles while the seat belt sign is on. Just because you love Fido and can't leave home without him doesn't mean Fido likes strangers and won't bite other people as they walk down the aisle. Know the temperament of your children and pets before you bring them on board a crowded plane."
"Just because you love Fido and can't leave home without him doesn't mean Fido likes strangers and won't bite other people as they walk down the aisle."
Also, not everyone wants to see your bundle of joy's bottom. "Changing your child's diaper in public is gross for many reasons," says Amandah Blackwell, a travel agent with Blackwell Travel. "Do you really want to put your child on a seat that's been sat on by millions of people? Or what about a floor that's been walked on by millions of people? Use the changing table in the bathroom."
Ignoring Local Rules and Customs
In destinations with particularly fragile social or environmental ecosystems, people seem to forget basic good manners according to Christel Shea, managing director of the tour resource site TourMatters. "Don't stare, don't touch what isn't yours. Follow posted rules."
Culturally speaking, some travelers think everyone should be like them, Blackwell says. "Customs and cultures are different. For example, the thumbs-up sign is a good thing in the U.S. In some areas, such as West Africa and parts of Italy, South America, Iran, and Greece, it is considered offensive and may have serious consequences." Always read up on a country's culture before you travel!
Not Going With the Flow
Know what to expect at airport security. "Why travelers are surprised that they need to remove their shoes after they've watched others do it is beyond me," Blackwell says. "TSA has a great website that explains security procedures. Travelers need to read it. They should also pay attention to the airport's life-sized hologram of the TSA agent (some airports have these) that explains the procedure."
SEE ALSO: 3 Ways to Make Your Time at the Airport Less Terrible
She also has no patience for complainers. "Life happens. Maybe your flight is late. Perhaps the food is different. Most people travel because they want to explore the world. Keep in mind why you're traveling. If you don't want to adopt a 'go with the flow' attitude, perhaps you shouldn't travel."
Readers, what traveler behaviors annoy you the most? Do you agree with our tips for travel etiquette? Share your thoughts in the comments below!
---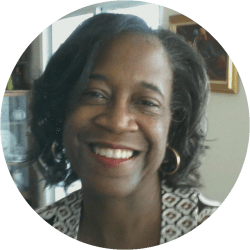 DealNews Contributing Writer
Sheryl Nance-Nash is a New York City-based freelance writer specializing in personal finance, small business, general business, and travel. Her work has appeared in The New York Times, Money, DailyFinance.com, Forbes.com, and many more.
DealNews may be compensated by companies mentioned in this article. Please note that, although prices sometimes fluctuate or expire unexpectedly, all products and deals mentioned in this feature were available at the lowest total price we could find at the time of publication (unless otherwise specified).