Airlines Have Found Even MORE Ways to Annoy Their Passengers
The skies are about to become a bit friendlier, but that's not necessarily a good thing. It came to light last week that several major airlines are adding an extra seat to aisles in coach in order to boost their bottom line. Even frequent and elite travelers aren't exempt from airline changes: the Consumerist discovered that some airlines have done away with free checked bags and a number of Premium Economy seats on popular routes.
The Shrinking Coach Seat
Presently there's nothing inherently wrong with flying coach or economy, but a number of airlines are about to give more than 100 passengers per flight a reason to consider upgrading. American Airlines, Air France-KLM, Air Canada, and Dubai's Emirates Airline are opting to add an extra seat to each row of the already not-so-roomy economy cabin.
According to a recent Wall Street Journal article, 70% of Boeing 777 models already cram 10 seats per row in the economy cabin; 90% of 787 Dreamliner planes are already fitted with nine seats per row instead of the more spacious option of eight. Adding in an extra seat per row means that the average seat width is now 17" on international jets. Even more narrow seats can be found on the Airbus A330 jetliners: they measure 16.7". What's worse, a number of these newly outfitted jets aren't just for short trips.
However, as far as regional flights go, The Chicago Tribune reported earlier this month that United Airlines will cut its Economy Plus section by half (to 16 seats) while simultaneously increasing the number of coach seats from 28 to 48 on 500 of its most popular regional jets, the CRJ700. United plans to make room for the additional seats by slimming them down in the bottom and back; however, the newspaper reports that seat widths appear to be about the same as the current size offered. United confirmed legroom would remain the same, but no specific measurements for the new seat width were available.
Bag Drag: No More Free Checked Bags for Status Passengers
Members of the Star Alliance frequent flier program will have to pack lighter when traveling United Airlines. Consumerist reports that Star Alliance Gold members are now limited to only one 50-lb bag free of charge, and Star Alliance Silver members must now pay for all checked bags. Previously, Gold members were allowed three 70-lb bags and Silver members could check one 50-lb bag without charge.
United's own Mileage Plus and Presidential Plus cardmembers and a companion still get up to two free checked bags, and MileagePlus Explorer Members can check one bag for free. Moreover, if you're still planning on flying United Airlines, do remember to include your MileagePlus number. As one California man discovered, you will have to pay — quite literally — at the airport for forgetting, and once you pay for any bags, it can be a headache to get your money back.
Passenger Reactions Are a Mixed Bag
Unlike some of our staffers, many passengers are reserving their judgments about some of these changes until they're implemented; namely, the thinner United Airlines seats, which actually might make room for more passengers without affecting existing space per traveler. However, many fliers aren't happy that airlines tightening their belts translates into tighter seating and packing restrictions.
Some passengers report feeling "stuck" and wedged into 17" seats. The extra seat in the long-haul flights also makes for a center row of five, creating the "double excuse-me" situation for those in the middle of the row, who have to displace two neighbors when they want to get up.
But airlines may soon offer perks again — for those willing to pay, notes a Consumerist post. According to an Associated Press story, airlines plan to offer coach passengers hot meals, Apple iPads for in-flight entertainment, and luggage delivered straight to passengers' doors, allowing them to skip baggage claim completely. And like many big businesses, they're collecting personal data — and, in some cases, even tracking passengers through the airport — to target travelers' specific needs and habits. Still, the AP notes that, "Airlines have yet to find the right balance between being helpful and being creepy."
Of course, you can take matters into your own hands and try to dull the inconveniences of flying with this intrepid traveler's special liquids bag full of mini booze bottles. Also in the try-at-your-own-risk category: Some passengers are permitted to carry marijuana aboard flights, provided you're flying within states where marijuana use is legal (Colorado to California, for example). However, airports are under federal law, so it's a bit of a gray area. And good luck finding munchies, since many carriers nixed free snacks years ago — though this perhaps makes more sense now, since narrower aisles are even more treacherous for a food cart to navigate.
We know our roundups of the best travel deals are the week are enticing, but are the bargain prices of economy flights worth potential discomfort and any additional baggage fees? We'd like to know about your flying experiences and how you may be affected in different ways by shrinking seats and disappearing airline perks.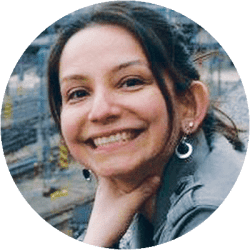 Contributing Writer
Josie Rubio was a Brooklyn-based freelance editor and writer, who interviewed everyone from Britney Spears to ghost experts during her lengthy journalism career. She visited five continents, and loved to write about travel, food, nutrition, health, gardening... and pretty much everything.

Note: Josie Rubio died on December 3, 2019.
DealNews may be compensated by companies mentioned in this article. Please note that, although prices sometimes fluctuate or expire unexpectedly, all products and deals mentioned in this feature were available at the lowest total price we could find at the time of publication (unless otherwise specified).