After the Price Increase, is Class Pass Still Worth it?
New Yorkers now have to pay 50% to 60% more to use the fitness service's Unlimited plan. We crunch the numbers so you can decide to stay or go.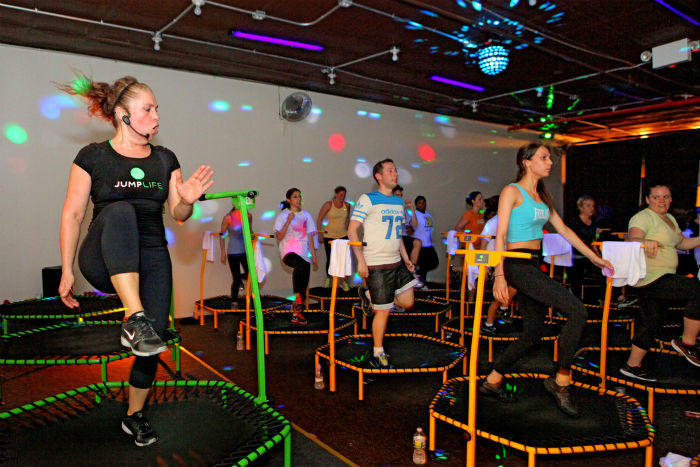 Last week, New York City users of ClassPass were rocked to their — presumably toned, tight — cores when the fitness service announced that rates for Unlimited membership would increase. Current members will go from $125 per month to $190, while new members will pay $200. Surprised ClassPassers posted angry or sad social media updates and even signed a Change.org petition to keep rates low.
In New York and other cities where rates increased by 50% to 60%, people are asking themselves: is ClassPass still worth it? We'll go over the plans, prices, and alternatives to help you decide.
What ClassPass Offers for the Money
After the recent price hikes in the Boston, Atlanta, Toronto, Dallas, and Austin areas, and a New York rate change last summer that raised monthly fees from $99 per month, the writing might have been on the locker room wall. Plus, the deal seemed too good to be sustainable: For a flat monthly rate that varies by city, members of ClassPass — available in 29 U.S. and five international cities — can book classes at any participating gym and fitness studio.
Typical restrictions for members are a three-class cap at each studio or chain per month, and a fee for not showing up at a class without cancelling at least 12 hours in advance.
SEE ALSO: 11 Ways to Get Cheap Gym Memberships in 2020
Right now, ClassPass users nationwide are probably wondering if a price hike is coming their way. "We don't have specific cities or timelines to share at this point, but we will continue to monitor and analyze to determine what's best for each city given the varied dynamics of each market," a ClassPass spokesperson told DealNews.
How the Plans Compare
Unlimited Plan: Worth it if You Work Out Frequently and Crave Variety
One of the major selling points of ClassPass is the variety. Options range from open gym sessions and classes at places like Crunch and 24 Hour Fitness, to classes for cycling, circuit training, yoga, running, barre, martial arts, Pilates, and rowing. Fitness lovers reluctant to commit to one studio can mix things up with underwater cycling or a prison-inspired workout. Prices vary by city, so whether you're getting your money's worth obviously depends on how many classes you take versus how much that would cost buying classes a la carte.
It's easy to see your past classes on ClassPass, allowing you to do some calculations. Plus, it's simple to book classes, narrowing them down by activity, location, and amenities such as showers. I calculated an average cost for one month for me, and I took 23 classes at 13 studios — something that would have totaled $616 without ClassPass.
Whether you're getting your money's worth depends on how many classes you take versus how much that would cost buying classes a la carte.
In New York, there are hundreds of options and locations, all in a dense geographical area. Also, many of the places are fairly upscale, like Exhale, Pure Yoga, and DavidBartonGym. Spending more than $500 per month on fitness is possible in this expensive city. As ClassPass noted in its price-hike announcement, "Studio drop-in rates in the New York City metro area are as high as $35."
At $35 per class, New Yorkers would have to book six classes for a total of $210 to reach the $190-to-$200 price of the Unlimited package. Don't forget to add in an estimate of incidentals, like water or towel and mat rentals, in how much you spend per month on fitness.
If you attend a ClassPass class about every day, the Unlimited membership works out to a little more than $6 per day. One ClassPass user declared on social media that she would go 40 times a month at the new rate, so each class would work out to $4.75. For users who work out often and can get over the fact that rates nearly doubled in the past year (causing a natural, if technically irrational, feeling of unfairness explained by New York Magazine), the Unlimited membership is still a good deal.
Core Membership: Works if You Take Up to 10 Classes a Month
Most ClassPass users, however, aren't going to 40 classes a month — or 30, or 20. "I can't share exact numbers or percentages, but the majority of our New York users don't hit 10 classes in a given month," said the ClassPass spokesperson. For those users, the Core membership option of 10 classes per month at the same $125 rate wouldn't have much of an effect, and based on the $35 class average, you have to take only four classes to get your money's worth.
Base Plan: Good Deal for New or Infrequent Users
For people who go even less, there's a Base option of five classes per month, introduced in April, at $75 per month. Plus, ClassPass shared a link for DealNews readers that takes 50% off the first month for new users. The Base option could be a viable choice for ClassPassers who have developed a taste for luxury classes or who supplement gym memberships with ClassPass.
Other Things to Consider
Take the Plans' Cancellation Fees Into Account
Currently, you have until 12 hours before a class to change your mind and cancel. If you cancel within the 12-hour window, it's a $15 fee, and if you don't show up to a booked class, it's a $20 fee. For Unlimited and Core members, the policy will remain the same.
If you're deciding between Base and Core, and you often miss one or two classes a month, the different cancellation policies could be a deciding factor.
The Base option will still have a penalty for missed classes, but it's less cash out of pocket. A cancellation within the 12-hour window will cost these members one class credit, and a missed class will cost one class credit and an additional $5 fee. If you're deciding between Base and Core, and you often miss one or two classes a month, this could be a deciding factor. (For those who find it hard to make it to fitness classes, however, losing $20 could be highly motivating.)
You Could Also Put ClassPass on Hold
Members still have the option of putting ClassPass on hold for $19 per month and then rejoining at a later date. That still includes one class per month, so members can take one of their favorite classes while testing out other fitness options.
Boutique Perks Don't Make Up for the Price Increase
For ClassPass members who have gotten a taste of the luxurious locker rooms and little perks — from the provided mats at Exhale to the Malin + Goetz bath products at Peloton — it might be hard to go back. But no matter how many free hair ties and disposable razors you snag, it's still not going to make up for a $65 price hike.
ClassPass Can Benefit Travelers
For those who work out on the go, ClassPass can be a good option if they find themselves in different areas of town, or in different towns altogether. If you travel on a regular basis to one of the 34 cities with ClassPass, you can take your classes there.
However, many gyms and studio chains have multiple locations in multiple cities, and hotels often have fitness centers. If you find yourself sticking to the same type of workouts or returning to the same studios, it might be time to stop playing the fitness field and commit to one.
Alternatives: Studio Specials, Gyms, and Freebies
ClassPass remains a value if you're getting, say, $500 worth of classes a month, but $190 is still a lot of money to spend on fitness. The monthly rate is now more than that of most gyms, and is comparable to high-end places like Equinox (at about $140 to $210 per month for membership to one location and $230 per month for global access in NYC). That's not counting the initiation fee, which Equinox is waiving through May.
SEE ALSO: How to Buy Workout Clothes in 2019
For those looking for alternatives, many NYC studios and gyms sent out emails to offer specials to ClassPass members after last week's announcement. FitReserve, another New York City boutique class-booking service, was also offering a discount for new members. The prices are in line with ClassPass, if not a bit higher. However, there are a few perks, like a four-class maximum per studio. New York Magazine put together a list of 11 ClassPass alternatives, including affordable gyms, like the YMCA and Planet Fitness, and streaming fitness memberships.
Summer usually means free classes. New Yorkers can take advantage of free outdoor fitness classes like yoga in Bryant Park, Brooklyn Bridge Park fitness classes, Shape Up NYC, and The Rise NYC. Women's workout-clothing retailer Athleta also offers free classes at its retail locations, and one even has its own basement studio. Some yoga studios have programs where students can exchange work for free classes.
It's Tough to Please Everyone
No matter how many specials are offered, running a studio is expensive, and customers will always want to spend less money. In trying to balance those competing interests, ClassPass is walking a fine line.
Readers, what do you think of the ClassPass price hike? Do you use the service, and will you continue to do so now? Let us know in the comments below.
---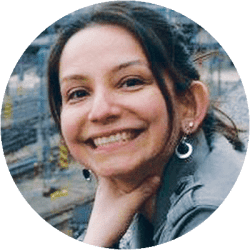 Contributing Writer
Josie Rubio was a Brooklyn-based freelance editor and writer, who interviewed everyone from Britney Spears to ghost experts during her lengthy journalism career. She visited five continents, and loved to write about travel, food, nutrition, health, gardening... and pretty much everything.

Note: Josie Rubio died on December 3, 2019.
DealNews may be compensated by companies mentioned in this article. Please note that, although prices sometimes fluctuate or expire unexpectedly, all products and deals mentioned in this feature were available at the lowest total price we could find at the time of publication (unless otherwise specified).