Affordable & Fun Brainy Games Boost Cognitive Functions in Adults & Kids
From Bananagrams to Brain Age and beyond, you're never too old to boost your brain power and have fun!
Remember when a game was just a game? These days, many adult games are getting brainier — or at least that's what a good many of them claim. Simply put, these new age games are designed to benefit the brain, whether it be by improving one's memory, problem solving skills, or otherwise.
The trouble is, games and toys of this ilk can't possibly carry the equivalent of, say, a nutritional label; they can't quantify exactly how much brain power you're getting per play. What's more, there's little from stopping a game-maker from slapping a "brainy" label on just about any game. That said, Scientific American has found evidence that brainy games "not only improve the skills they are designed to help, but likely generalize to other cognitive abilities and have some long-lasting benefits."
So, if you're looking for fun ways to improve your brain power, read on. Below we've assembled some tips for helping you get the most out of brainy games — to help you know what you're buying, and help answer that most challenging of brain teasers: Can a game really improve one's brain power?
9 Types of Brainy Games
Generally speaking, brainy games fall into at least nine different categories. Now, we could get cute and test your intelligence on how many brainy game types you can name. But to be honest, we ourselves had to look it up. The major categories are: attention, focus, coordination, creativity, critical thinking, logic, memory, visual perception, and word skills.
As for the diversions themselves, they can run the gamut from board and video games to puzzles, or a specially designed amusement meant to sharpen a particular coordination skill. Stevanne Auerbach, Ph.D. is a developmental expert who runs the Dr. Toy website. She says that a good brainy game will accomplish two things. First, it should be "engaging and challenging," drawing the player into a fun world where the tasks may get progressively harder, but not overly frustrating. And second, it should "expand" the player, allowing him to build and sharpen skills after successive rounds of play: "It should be clear as to its goals, and provide reinforcement of a player's responses, so players want to return to the game again."
Games, Games & More Games
While it's possible to find brain training games at your local toy store, specialty shops have a wider selection of games. Marbles: the Brain Store has shops nationwide, from San Francisco to northern New Jersey, and offers a wide selection of games on its website. Marbles is unique because the games it sells are reviewed by brain health experts, including neurologists, cognitive therapists, and scientists. Marble also boast a formidable research section, which cites more than 40 different studies and articles that inform the game choices the company makes. The games they stock run the gamut from Marbles MindSpring Software ($99.95 with free shipping), a battery of 22 cognitive exercises, to Bananagrams ($16.99 with free shipping), a crossword tile game where players compete to play their tiles the fastest.
Playing Is Learning
"In individuals who are cognitively intact, brain games are really the equivalent of learning," says Christine Weber, a clinical neuropsychologist. Such methods may not outflank traditional learning exercises, she says, but "brain games may be more fun." Likewise, Dr. Toy (Auerbach) affirms that a good brainy game "is a product that will last, can be used frequently, and provides challenges that require more time, engagement, concentration and skills." If you're curious about which games Dr. Toy recommends, check out her top 10 lists of educational toys, tech toys, and beyond.
Brain Games for All
While brain games aren't a silver bullet for the prevention of Alzheimer's or dementia, they can be fun and unique ways to boost your brain power. In fact, such fun has been a pastime for years and were brainy long before the label "brain game" even existed. Marbles sells good, old-fashioned favorites — chess sets and jigsaw puzzles — and "games like Apples to Apples, Life, Monopoly, Trivial Pursuit, Yahtzee, and Scrabble are each excellent mental stimulators," Auerbach adds. There's also evidence that the setting a game is played in (if it's social and between players, for example) provides a level of brain stimulation, too.
Still, there's little doubt that the brain benefits of certain games are very much for real. And though neuroscience still has much to learn about which brain games might help us make lasting strides towards health and fitness brain games are fun, potentially mind-improving diversions for all ages. Readers, do you have any favorite brain games? Tell us in the comments below.
---
Related DealNews Features: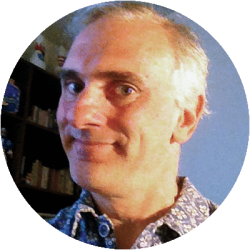 DealNews Contributing Writer
Lou Carlozo is a DealNews contributing writer. He covers personal finance for Reuters Wealth. Prior to that he was the Managing Editor of WalletPop.com, and a veteran columnist at the Chicago Tribune.
DealNews may be compensated by companies mentioned in this article. Please note that, although prices sometimes fluctuate or expire unexpectedly, all products and deals mentioned in this feature were available at the lowest total price we could find at the time of publication (unless otherwise specified).