AT&T Patent Mocks Net Neutrality, Wants to Charge Extra for Certain Data
AT&T's new patent is a harsh wake up call that details how it could penalize its users for "misusing" its network should net neutrality regulations vanish.
It's been less than a month since a federal appeals court in Washington, D.C. delivered a devastating blow to the FCC's net neutrality rules, and despite AT&T's reassurances that it would remain committed to an open Internet, a new patent suggests otherwise. The patent, which is innocently named "Prevention of Bandwidth Abuse of a Communications System," details how AT&T wants to monitor the type of data its users consume and penalizes them with increased fees based on their usage.
AT&T as Judge and Executioner
In the patent, AT&T describes a credits system it would use to monitor bandwidth. "The user is provided an initial number of credits. As the user consumes the credits, the data being downloaded is checked to determine if it is permissible or non-permissible." Non-permissible data includes file-sharing, movie downloads, and downloading/uploading large files, the patent states. So what happens when users consume too many non-permissible credits? The patent suggests restriction policies be applied including "levying additional fees and/or terminating the user's access to the channel."
In other words, this patent lets AT&T cut you off, slow you down, or charge you extra if it deems you're misusing its network. So that all-day House of Cards marathon you were planning for February 14 could either have you booted or levied with a fine.
The patent also gives AT&T the right to scan data and decide what users can or can't do on its network. The more a user "abuses" its network, the more credits a user can lose. On the other hand, users who do right by AT&T would be granted additional credits so they can continue accessing the Internet.
A Dark Future for the Internet
Fortunately, this patent is currently just a concept and will not be implemented in the near future. However, it's a clear indicator of the dangerous territory we've now entered as the fight for net neutrality continues. It also demonstrates how, if net neutrality were to be completely eradicated, consumers would be at the mercy of their ISPs. Whether or not TimeWarner and Comcast have similar ideas brewing behind closed doors remains to be seen, but for a company that was supposedly committed to an open Internet, this paints a bleak future indeed.
---
Related DealNews Features: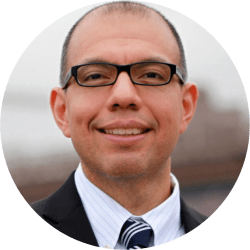 Contributing Writer
With over a decade of experience covering technology, Louis Ramirez has written for CNET, Laptop, Gizmodo, and various other publications. Follow him on Twitter at
@louisramirez
.
DealNews may be compensated by companies mentioned in this article. Please note that, although prices sometimes fluctuate or expire unexpectedly, all products and deals mentioned in this feature were available at the lowest total price we could find at the time of publication (unless otherwise specified).