A Step-by-Step Guide to Using Visitors Insurance While Abroad
Organization can make or break your trip! Read up on your plan before traveling, to avoid billing issues down the line.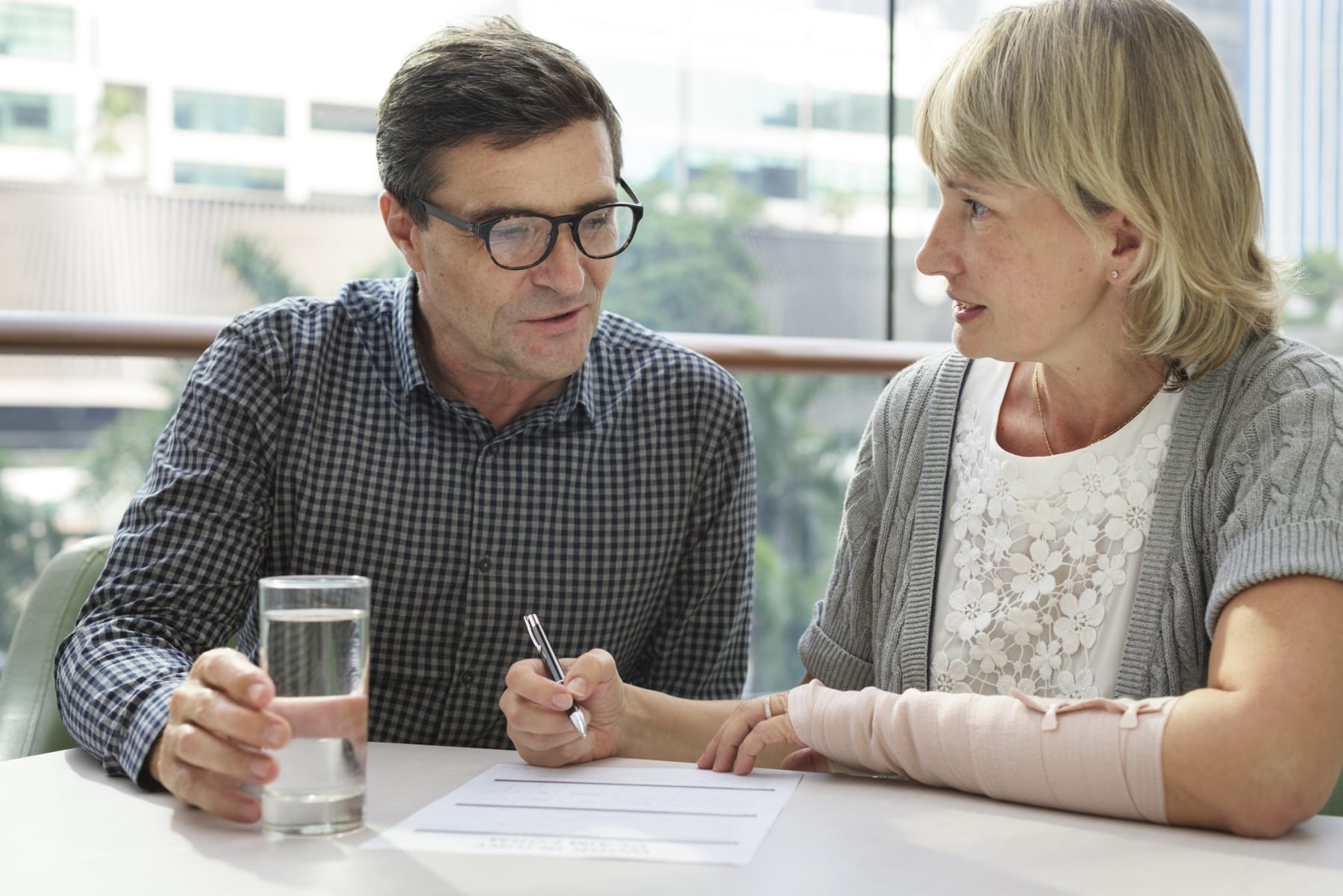 Last month, we wrote about visitors insurance, a form of temporary insurance that you can purchase when you travel abroad to protect yourself from massive, unexpected medical costs. If you have an accident while out of your health care network, then this insurance can save you a lot of money.
But if you decided to purchase visitors insurance for your next trip, you might now be wondering: how do you use it?
Buying visitors insurance is the first (and most important!) step, but if you don't read up on the procedures around using it, then dealing with a medical emergency can be even more stressful. Therefore, it's important to be aware of how to use the policy, should the situation present itself.
Here's what you need to know.
After Purchasing
After making your purchase, you will receive a confirmation email with your policy documents and a virtual version of your insurance ID card. You will want to print multiple versions of your insurance ID card, keeping one with you at all times during your stay abroad and keeping another in your luggage, should the other copy get lost or misplaced.
SEE ALSO: Do You Need to Purchase Travel Health Insurance for Your Next Trip?
Seeking Medical Attention
There are three main ways to seek medical attention with your travel medical insurance policy, depending on the severity of the situation.
Step One: Doctor's Office
For anything non-life threatening, such as minor illnesses or injuries, you can make an appointment at a doctors office within your PPO Network. You can do this by calling the number on your insurance ID card, or checking the provider's directory online.
There are three main ways to seek medical attention abroad, and the most appropriate option depends on the urgency of your medical condition.
After your appointment, you will want to inform your insurance company of the necessary treatments you received, as well as keep track of all of your bills and receipts in order to speed up the claims process.
Step Two: Urgent Care
Should you face a non-life threatening situation that requires more immediate attention, such as falling ill or being injured during your travels, you will likely want to visit an Urgent Care facility for treatment. If the insurance policy you purchased has a PPO Network, it is best to go to a facility within your specified network — as the billing process will likely be easier and the treatment won't be as costly. To find a facility within your PPO Network, you can either call the number on your insurance ID card or check the provider's directory online.
Step Three: Ambulance or Emergency Services
In the event of a life-threatening emergency during your travels, emergency services can be called to attend to the situation. In this case, paramedics will arrive in an ambulance to transport you to the nearest medical facility for treatment. There is a 48-hour window of time to inform the insurance company about the event. If the insured person is not in a position to do so, anybody on his or her behalf can call and inform the insurance company.
Billing and Claims Process
Billing
Whether you visited a hospital, urgent care facility, or a doctor's office, the billing and claims process will remain the same. Upon receiving your treatment or service, the hospital, urgent care facility, or doctor's office you visited will likely contact your insurance company to verify your policy and bill the insurance company directly. In this case, you will just be responsible for paying the deductible. In other cases, they may ask that you pay for the expenses out of pocket, and later file a claim for reimbursement.
SEE ALSO: Yes, You CAN Shop Around and Haggle for Medical Procedures
It is important to note that regardless of the billing practices of the provider you visited (whether they billed the insurance company directly, or asked you to pay out of pocket), you will still have to go through a mandatory claims process. This is necessary in verifying your information and showing proof of the necessary treatments received thereafter.
Filing a Claim
To complete the mandatory claims process, you will need:
A completed claim form
A clear and legible copy of your complete passport (all pages including visa page, picture page, and entry and exit stamps)
Copies of all receipts, bills, and itemized services
A cover letter briefly explaining any special instructions, if necessary
Before submitting your claim to the insurance company, you will want to review the documents checklist and make sure you have all of the supporting documents necessary for your claim. You will then send the insurance company all the necessary documents, along with your claim form via fax or mail.
Remember: It can take a few weeks or even months for the insurance company to make the payments and/or reimburse you.
It is recommended that you follow up with the insurance company on a regular basis regarding the status of your claim. It is important to note that depending on the company, the evaluation process could take anywhere from a few weeks to a few months. If all goes well and your claim is accepted, the insurance company will make the payment/reimbursement for all eligible claims to the appropriate parties.
If you are shopping around for visitors insurance and aren't quite sure where to look, VisitorsCoverage is a reliable one-stop shop for all of your travel insurance needs. You can get free quotes, learn more about benefits, and compare plans before making your purchase.
Readers, have you purchased visitors insurance for a trip? What was the experience like? Share your thoughts in the comments below!
---
DealNews may be compensated by companies mentioned in this article. Please note that, although prices sometimes fluctuate or expire unexpectedly, all products and deals mentioned in this feature were available at the lowest total price we could find at the time of publication (unless otherwise specified).