A Polygon Editor Picks His 5 Favorite Video Games
Phillip Kollar of Polyvore talks about his five favorite video games of all time.
Video games have been a staple in many American households since the mid 1970s when Atari's Pong console game became a hit. Now, whether you're a fan of Wii U, Xbox, or some 8-bit relic that's just a hair past the days of Pong, the question of which were the best video games of all time remains.

Rather than trying to find the answer in some role-playing vortex of doom, we went straight to an expert: Polygon's Phillip Kollar is the Deputy Reviews Editor for the gaming website, and has quite a reputation his reviews that get to heart of game. Here are his top five favorite video games of all time.

The Binding of Isaac
(3.98, a low by $2)

This role-playing game (or "RPG shooter") should come with a sticker that says "CAUTION: ADDICTIVE." Yet this indie game with the Biblical name may have flown beneath your radar screen. Even a game expert like Kollar didn't discover it until very recently, though it was released in 2011. A side project from Super Meat Boy creator Edmund McMillen, "The Binding of Isaac was the indie game that made me a true believer," Kollar says. "I've become obsessed with Isaac's creepy atmosphere, its endless variety, and its devoted fan community. No two runs through the game are ever the same, which is why I've managed to sink more than 100 hours into it, and I'm still not bored."

Red Dead Redemption
($18.31 with free shipping for Xbox 360, a low by $1; $14.99 with free shipping for Playstation 2, a low by $7)

Available for Xbox 360 and PlayStation 3, Red Dead Redemption may be lesser known than its Rockstar sibling, the Grand Theft Auto franchise. "But for my money, Red Dead Redemption is the most ambitious and interesting game Rockstar has created this generation," Kollar says. "Through the somber Western yarn of reformed fugitive John Marston, Rockstar explores its favorite themes of the darkness at the heart of America in a much more natural way. The senseless violence that Rockstar trades in just feels so much more natural in the Wild West, and it doesn't derail the plot, which builds to what is hands down the best video game conclusion I've ever experienced."

Persona 4 Golden
($24.96 with free shipping via Prime, a low by $5)

Originally released for the PlayStation 2, this Japanese title rose to legendary status among PS users for its role-playing wrinkles that allow players to "bond" with their anime-inspired counterparts. "Persona 4 has built a well-deserved cult following," Kollar says. "Not only does it have great writing and a really fun battle system, but this is a game that's actually built around the idea of getting to know your friends and really empathizing with them. How cool is that? Plus the Golden re-release is a great excuse to use Sony's slick Vita handheld system."

Half-Life 2
($19.98 with free shipping via Prime)

Yes, it took about five years and $40 million to develop in full, but Half-Life 2 made history when it was released in 2004. "Long before Call of Duty was delivering action-packed shooter campaigns every single year, Valve blew everyone away with Half-Life 2's linear, set piece-filled story," Kollar says. "I don't think I've ever been to a more believable, more memorable video game dystopia." The combination netted Half-Life 2 more than three dozen Game of the Year awards, but strangely, the franchise has laid dormant since then, save for two short add-ons.

Super Mario Bros. 3
($4.99)

What makes Super Mario Bros. 3 a classic? Here Kollar speaks for the masses: "It's arguably the game that cemented my love for the medium. I spent weeks of my life hiding out in my basement, awash in the glow of the TV, trying to master each ingenious level and find all of the secrets." One of the video game industry's best sellers of all time, Super Mario Bros. 3 arguably cemented once and for all Mario's place as the most famous video game character in history. "I love a lot of Mario games for a lot of different reasons," Kollar says, "but Super Mario Bros. 3 will always be the one hogging my fondest memories." Bonus points and a new level unlocked if you can guess Mario's last name, by the way: It's one of the most closely guarded of Nintendo's corporate secrets.

Curious to know what other gadgets our favorite techies can't live without? Check out the must-have lists from ZDNet's Mary Jo Foley, Gazelle's Anthony Scarsella, and more.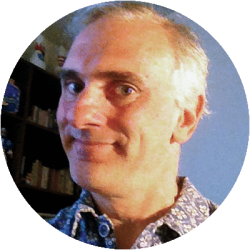 DealNews Contributing Writer
Lou Carlozo is a DealNews contributing writer. He covers personal finance for Reuters Wealth. Prior to that he was the Managing Editor of WalletPop.com, and a veteran columnist at the Chicago Tribune.
DealNews may be compensated by companies mentioned in this article. Please note that, although prices sometimes fluctuate or expire unexpectedly, all products and deals mentioned in this feature were available at the lowest total price we could find at the time of publication (unless otherwise specified).