A Cheaper iPhone 5c Would Be Terrible for the Subsidization Model
If the 8GB iPhone 5c is added to the subsidization model, consumers will soon be getting less value for the same money they could have paid just a few months ago.
This morning Apple debuted an 8GB version of the iPhone 5c, which features less storage than the previous base model and, fittingly, a smaller price tag. The unsubsidized 8GB 5c is currently only available in the UK, Australia, and China, and it will sell for about $66 less than the 16GB model that was released last year. There is speculation that the 8GB will make its way to the US as well, and in that case, The Verge predicts it will retail for about $499, or $50 less than the 16GB version.
This would be all well and good for US shoppers who prefer to pay in full for a new handset, and circumvent service contracts. As we've mentioned before, this route will save you quite a bit of cash down the line. However, there are still a vast majority of users who prefer the standard subsidy model (or some variation on it, like installment plans with a suspiciously similar down payment); as of late January, two-thirds of cell phone users were on a contract.
Thus, if the 8GB iPhone 5c makes its way to US shores, it will likely also lodge its way into the subsidization model. Given past trends, we'd wager it might cost $49 after a 2-year contract. And while this, too, may seem like an excellent move in a budget-friendly direction, the 8GB 5c is actually pretty disappointing for consumers who are tied to the contract model.
The 16GB 5c Was Already Free with Contract
To date, we have seen the 16GB iPhone 5c drop to $50 or less at least once a month since its debut, and each of the big three contract carriers — AT&T, Verizon, and Sprint — have made the phone available for free with a contract at some point. As such, there has been no shortage of inexpensive 5c deals.
However, this is unlikely to continue if the 8GB occupies a new, lower price tier. After all, why should Best Buy knock the 16GB down to $0 again, if the cheaper 8GB is around? If it were indeed added to the subsidization model, consumers will soon be getting less value for the same money they could have paid just a few months ago.
Of course there's always the chance that this price point might bring current-generation iPhone deals to a new, lower level; for example, we frequently see "for profit" deals (in which a bundled gift card ensures that the consumer actually makes money from the purchase) for Android phones; this has been rare for Apple's iDevices, but with a cheaper iPhone — and a model that hasn't been selling well — the odds seem better.
Readers, what do you think of a cheaper 8GB iPhone 5c? Does the lower price make you any more willing to buy? Would you rather spend your money on more storage?
---
Related DealNews Features: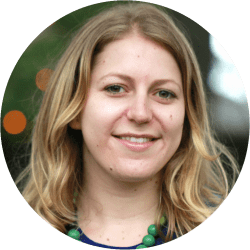 Contributing Writer
Lindsay Sakraida specializes in writing about retail trends and lifestyle subjects. She's also obsessed with music, movies, and tennis. Follow her on Twitter at
@LinSakraida
.
DealNews may be compensated by companies mentioned in this article. Please note that, although prices sometimes fluctuate or expire unexpectedly, all products and deals mentioned in this feature were available at the lowest total price we could find at the time of publication (unless otherwise specified).