A Buyer's Guide to the Best Activewear and Workout Clothes
The best clothes for exercise can help keep you dry and irritation free, and thereby improve your performance.
For a lot of us bargain hunters, our old ratty T-shirts and moth-eaten sweats become gym clothes. Who cares if those old duds get filthy, right? We tend to scoff at those fashionistas who insist on spending $100 on yoga pants, or at runners who gush over special socks and leggings.
And yet, there's something to the idea of investing in a decent set of workout clothes. Beyond looking hot at the gym, proper exercise apparel can help you perform better. You just need to find the right activewear to fit your budget.
Wait, Why Can't I Just Wear an Old T-Shirt?
Of course you can, but chances are your old shirts, socks, or sweats are 100% cotton. If you're exercising outside, or exercising for a long period of time, that shirt is gonna get sweaty, sticky, and uncomfortable. Good workout clothes can wick away moisture, keeping your skin dry and less prone to rashes or irritation.
That level of comfort means you can do your athletic pursuit of choice for longer, burning more calories and enjoying yourself more. The right workout clothing may even prevent injury, if they're keeping you from getting overheated, fatigued, or clumsy.
Believe me, it stung the first time I dropped $13 on a single pair of Balega running socks, but they really do help me run faster, keep my feet more comfortable and blister-free, and last a heck of a lot longer than regular athletic socks or the terrible "running" socks from the likes of Old Navy.
Features to Look For in Your Workout Gear
What you're looking for in workout gear will depend on the kind of activity you pursue. The most important overall factor is fit: you won't get the support and comfort you need in a garment that fits incorrectly. Try on before you buy whenever possible, as some workout clothes may run small, in order to accentuate your figure.
Moisture-wicking is a nice touch, especially when paired with anti-microbial features. If you're going to be exercising outdoors, light-colored clothing will keep you cool. It's also a good idea to invest in a few pieces of clothing that have UV protection ratings, to prevent skin damage and premature aging. If part of your workout routine involves rowing on the water, some water-resistant bottoms would also be a smart buy.
In terms of functionality, it's also a good idea to select workout gear with zippered, hidden pockets. This makes it easier to bring your keys, cash, or ID with you. And of course, if your exercise regimen involves running in low-light conditions, reflective panels are a must.
Affordable Activewear Brands
In a world where a pair of Lululemon yoga pants can cost about $100, it's no wonder people think they need to budget hundreds of dollars for new workout clothes. However, there are some budget-friendly brands that have the features you need.
C9 by Champion (the Champion clothes sold at Target) are fashionable, yet designed to wick away moisture. For ladies who have a full chest that needs extra support for running, Champion makes a rugged and comfortable underwire jog bra that knocks the socks off the more premium brands. (Look for a bra with PowerBack on the label.)
For men, Under Armor's line of "charged cotton" shirts (which have wicking ability) can be found online for as low as $13. And if you're lucky enough to have a Reebok outlet in your area, you can always find great markdowns on their athletic apparel. The same is true for Gap's GapFit, with a line of "Breathe" and "Motion" tops that ventilate sweat-prone areas.
Sport-Specific Considerations
Some athletic pursuits require special clothing, such as the seat padding on bike shorts for comfort during long rides. For runners, the right socks can minimize swelling and foot odor.
Triathlon athletes will want a "tri-suit," which is sort of like a one-piece bathing suit that has a bike short-style bottom. This garment lets you go from biking to swimming to running with ease (and a minimum of chafing).
Shirts and hats with UV protection are great for runners, beach volleyball players, basketball players, kayakers, or any outdoor exercise. For golf and tennis, seek breathable yet wrinkle-free fabrics in modest cuts that will let you enjoy the atmosphere of the country club without having to change.
Make It Last: Care Instructions For Your Workout Wear
Whether you scrimp or splurge on workout wear, you don't want to get a hole in your new clothes after just one wash. While it may seem counter-intuitive, hand-washing and line-drying are often the best course of action for garments that get heavy sweat soil.
If the clothing has anti-microbial properties, it may lose these properties more quickly with frequent washing. You may want to spray these items with Febreze in between washes to limit their contact with agitated water and detergents. If your workout wear contains certain materials, it may not be machine-safe anyway. Always read care labels carefully before laundering your workout clothes, and you'll have them for years to come — unless you lose too much weight to fit into them!
Readers, what workout gear do you feel is worth splurging on? Where is your favorite place to find bargains on exercise apparel? Share your tips in the comments below.
---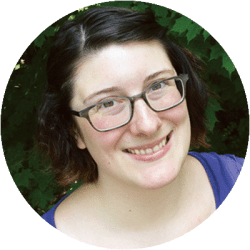 DealNews Contributing Writer
Tucker Cummings is a freelance writer based in New England. She's also written for Yahoo! TV and Tapscape. Follow her on Twitter
@tuckercummings
on Twitter for her musings on tech, TV, writing, and current events.
DealNews may be compensated by companies mentioned in this article. Please note that, although prices sometimes fluctuate or expire unexpectedly, all products and deals mentioned in this feature were available at the lowest total price we could find at the time of publication (unless otherwise specified).