9 Things That Are Surprisingly Less Dangerous Than Frying a Turkey
You may crave the taste of deep fried turkey, but it's more dangerous than skydiving!
This may come as a surprise, but William Shatner really loves fried turkey. And he knows how to safely, and successfully, fry a turkey — after one mishap, which he has thankfully documented in this song. But Shatner's not alone. According to the National Fire Protection Association "every year deep-fryer fires are responsible for five deaths, 60 injuries, the destruction of 900 homes, and more than $15-million in property damage." The cause of all this destruction? Putting frozen turkeys into boiling vats of oil.
Perhaps what makes turkey frying so dangerous is that no one suspects that it is, so they approach it in a haphazard way. For example, this female MacGyver couldn't find the gadget that one uses to suspend a turkey into the vat of boiling hot oil, so she made one out of a coat hanger. This seems unwise. So, in the interest of illuminating to our readers just how hazardous using a turkey fryer can be, we've put together this list of things that are surprisingly less dangerous.
Getting a Tattoo
Want something more than a burn scar to remember your Thanksgiving by? Consider getting a gnarly tattoo, which was actually banned in most states during the '60s because of the hysteria over hepatitis. And up until 1997, you could still face jail time if you got yourself inked in New York. Nowadays (unless you get it done in prison) tattooing is a hygienic, if painful, thrill that is much less dangerous than frying a turkey.
Volcano Boarding
The stinging of a thousand needles not daring enough for you? Try boarding down the Cerro Negro Volcano in Nicaragua. This 2,000-foot high volcano erupted as recently as 1999 and could blow again soon... but hopefully not whilst you're hurtling down it at 50 mph! Although this activity involves barreling down the side of a live volcano at high speed, turkey frying is far more dangerous.
Swimming New York's Infamous East River
Maybe volcanoes are too hot for you? Cool it down with a swim across the notoriously polluted East River. Brooklyn Bridge Swimmers cross the channel from Brooklyn to Manhattan in about 15 minutes, although fear of what's floating around you might motivate swimmers to cross more quickly. Despite the East River's reputation as a sewage overflow (which it literally is), we could only find one mention of a swimmer dying, and that was due to a heart attack. So a 15-minute swim in a sewage-infested river is less deadly than frying a Thanksgiving turkey.
Walking on an Airplane Wing
Although the idea of stepping out onto the wings of a plane mid-air might seem insane at first, this dare-devil trick started out for practical reasons. Wing-walking played an important part in World War I, when it was the main method of refueling over long distances. We prefer to stay buckled up and inside the plane, thank you very much, but even if you decide to enroll in a wing-walking class, you'll still be saner than someone frying a turkey.
Skydiving
Hey, if you're going to mess around in mid-air, why not just jump out of a plane?! Sure, you'll be hurtling towards Earth at a terminal velocity of about 120 mph, but the chances of death or doing major bodily damage are pretty slim: your odds are 1 in 100,000. Provided your parachute opens and your eyes are shut the entire way down, you will enjoy breathtaking panoramas and a sense of satisfaction to hold over friends and family members for years to come. It's hard to believe, but sky diving is a lot less scary than frying a turkey.
Yak Skiing
To really get your pulse going, head to Tibet for some yak skiing. These behemoth animals weigh about two tons and get very excited about ponynuts. The general principle behind this unlikely adventure sport resembles that of a primitive ski lift. With the yak at the top of the hill, the skier gets tied up to the yak via a pulley system and waits at the bottom of a hill holding a bucket of nuts. When the skier is ready, he shakes the bucket and the yak barrels down the hill, pulling the skier at an alarming rate uphill. Yaks are very placid animals normally, but getting them excited about their snack before you're properly hooked up could bring their entire weight down on you. Surprisingly though, no serious accidents by yak have been recorded. So, even though this crazy activity involves dodging a giant yak, it's much less likely to end in tears than frying a turkey.
The Running of the Bulls in Pamplona
Would you rather be in front of a horned animal instead of behind one? If so, then the Running of the Bulls in Pamplona, Spain is for you. This traditional event is held every year in July and involves about 20,000 people running through the streets of Pamplona in front of a dozen charging bulls. In spite of the insane proximity to angry horned beasts, there have only been 15 deaths in the past 100 years, so, statistically, you're better off running in front of a bull than frying a turkey.
Shark Cage Diving
Bulls not dangerous enough for you? How about a great white shark! Shark-proof cage diving is a once-in-a-lifetime activity where a scuba diver is suspended in a cage underwater so that he and the sharks can get a better look at each other. (Note that only the human pays for this.) This activity sometimes ends in near-disaster, as a British tourist experienced off the coast of South Africa in 2005. The 20-foot shark bit through parts of the cage (so much for shark proof!) and managed to sever the cage from the boat above. The diver swam up and was pulled out of harms way while the captain actually punched the shark to defend his patron. But this hair-raising incident is one of only a few near-fatal accidents, so even dangling as shark bait is safer than frying a turkey.
Eating Fugu (Pufferfish)
It's hard to believe that the most lethal thing in the ocean is not the great white shark, but actually the inconspicuous pufferfish. This fish carries inside a poison that can cause paralysis if consumed in even a tiny amount. The Japanese call this fish "fugu" and, despite these off-putting risks, have turned this fish into a delicacy. Putting your life in danger for this delicacy will cost you somewhere between $20 to $50, but apparently it's worth every penny. Even though the Japanese don't consider their preparation methods poisonous, the emperor of Japan is forbidden from eating fugu — just in case! There are some 130 million people in Japan, but only about six deaths a year from fugu poisoning, so it's about as safe as frying a turkey.
We hope this list of dangerous activities has helped put the risks of turkey frying into perspective this Thanksgiving. And please, heed William Shatner's words.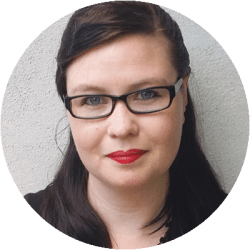 Contributing Writer
Paula Bradley has taught English in Japan and Italy, and she has written for several e-zines aimed at Westerners living abroad. She uses her experience across the six continents to inform her travel features.
DealNews may be compensated by companies mentioned in this article. Please note that, although prices sometimes fluctuate or expire unexpectedly, all products and deals mentioned in this feature were available at the lowest total price we could find at the time of publication (unless otherwise specified).