Get These 8 Things to Help Prepare For Emergencies
Whether it's a natural disaster, power outage, or car trouble, items like food, water, flashlights, and batteries can minimize your trouble.
With half the nation, from New England to New Orleans, buried in snow, many Americans are likely to lose power or be stuck at home for a few days. So now is a good time to remember that emergencies can occur, sometimes with much less warning. Because we can't control or predict when these events happen, we should all take a page from the Boy Scouts of America and "be prepared" in case of emergency.
Drawing on advice from experts, we've created a checklist of items you can't afford to overlook in your overall preparedness plan. Regardless of the season or situation, everyone should have these items and services at their disposal.
Properly Stocked First Aid Kits
Notice how I said "kits"; it'd be wise to keep several in various rooms of your home, and one in the car. These include an arsenal of items: Band-Aids in many sizes, antibiotic ointment, cold compresses, rolled gauze, adhesive tape, aspirin and Tylenol, and antiseptic towelettes, for starters. The Red Cross offers this comprehensive checklist for planning out a first aid kit for your unique requirements. Kits are also available for earthquake survival, wilderness survival, and more.
There are many inexpensive kits available, like this 25-Person Bulk First Aid Kit ($14.98 with $6.77 s&h, a $10 low), as well as more extensive ones like the Adventure Medical Kit Fundamentals ($86 with free shipping, a low by $4), which sustains four people for up to three days.
Bottled Water and Non-Perishable Food
Whether it's the minor inconvenience of a power outage, or the major ordeal of a disaster that wipes out fresh water and food supplies, you'd do well to prepare for an emergency by making sure you have jugs of water and non-perishable food in your pantry. Everything you need to know for disaster preparedness concerning food and water is in this pamphlet from FEMA and the American Red Cross. Among the food items you can store indefinitely: wheat, vegetable oils, dried corn, baking powder, soybeans, and instant coffee, tea, and cocoa.
A Battery-Operated Radio
Storms that bring high winds or funnel clouds can knock out your power in seconds, in which case the only lifeline you'll have to updated weather conditions and possible evacuation routes will be a battery-operated radio. Keep several in your house, with lots of backup batteries in the pantry in case power has drained between uses. It's also worth having one like this Epica Emergency Solar Hand Crank Radio ($31.95 with free shipping via Prime), in case batteries fail you. Lastly, you won't want to be fumbling to find that all-news channel when things get harrowing (or dark), so make sure you have the radio preset to a reliable source for news, weather, and information.
Backup Batteries for Cell Phones
While you can buy a radio that will simultaneously charge a cell phone, like that hand-crank option above, it's still a good idea to have one (or more) backup batteries in case the power goes out. Try the Motorola 1,860mAh Universal Battery Pack ($7.95 with free shipping, a low by $10) to give your devices an extra jolt of life. Also, always, always keep cell phone charger cables that connect to the cigarette lighter in your car.
Life Jackets and Floatation Vests
If you live in an area that's prone to flooding, a floatation vest could mean the difference between survival and drowning. There are many price points and features, so be sure to pick out vests that best suit your needs; a good rule of thumb is to select a vest that stands the test for safe boating in extreme conditions. A thorough guide to floatation devices (and the almighty survival suit) can be found here. Among the cheapest options we could find is the Stearns Adult Classic Series Vest ($15.99 with free shipping with REDcard).
A Roadside Assistance Plan
Especially if you drive an older used car, it's a great idea to join AAA just for the emergency roadside assistance (although membership also has many discount benefits, at hotels and resorts for example). Just one call to AAA for a tow or jump typically pays for the price of a year's membership, and depending on where your car breaks down, it can also save you untold hours stranded on the roadside. Plus, many residents can even join online at AAA.com.
Jumper Cables, Blankets, Flares, and a Flashlight
Staying in the automotive realm for a moment, let's stress one thing: Having a mobile phone doesn't mean you'll get out of a jam in seconds. As our phones remind us every day, our glorious roadways are filled with dead spots where mobiles don't work — and if your car breaks down in one of them, what then?
Automotive emergency essentials include blankets, working jumper cables, a working flashlight (always keep spare batteries with it), and flares, all packed neatly into the corner of your trunk. You can cover many of these essentials with the AAA Roadside Safety Emergency Kit ($29.97 with in-store pickup). For more automotive must-haves, check out our guide on the tools that everyone should have in their car.
Power Generator
Curious about portable generator uses? With a portable power generator, you can keep your perishables and essential electronics working even when the power lines have been wiped out. Kohler makes a line of high-quality power generators geared towards hurricane preparedness and other disasters. These respond within 10 seconds of a power outage. And in case the list in this article has you wanting more tips, Kohler offers this exhaustive checklist of disaster supplies. Additionally, check out our guide on how to buy a generator.
It can be easy to put off making these purchases, when conditions are good and your loved ones are safe. But we urge everyone to take the time to pick up a few necessities now, so that you aren't lost without them later.
Readers, do you think there are other preparedness items that should be on this list?
---
Related DealNews Features: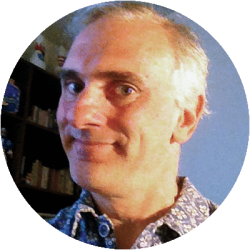 DealNews Contributing Writer
Lou Carlozo is a DealNews contributing writer. He covers personal finance for Reuters Wealth. Prior to that he was the Managing Editor of WalletPop.com, and a veteran columnist at the Chicago Tribune.
DealNews may be compensated by companies mentioned in this article. Please note that, although prices sometimes fluctuate or expire unexpectedly, all products and deals mentioned in this feature were available at the lowest total price we could find at the time of publication (unless otherwise specified).