Hard to Swallow: 8 Foods That Will Be Pricier This Fall and Winter
You might want to try egg substitutes and beef up your burgers with bread crumbs.
In February, DealNews continued with its seasonal series, reporting on eight foods that were threatened by spring price hikes. Fast forward to mid-fall, and supermarkets will continue to feature quite a few tricks alongside any tasty treats.
The Consumer Price Index for food crept up 1.6% between September 2014 and September 2015, according to the U.S. Bureau of Labor Statistics. And if that sounds a wee tad scary, prices for the year are expected to reflect a 2% to 3% jump — and likewise for 2016, the U.S. Department of Agriculture forecasts.
While we're hoping that this won't impact your fruit salads and best burger plans, some common staples have "high price" and "rising price" written all over them. We took a look at eight foods in for possible price hikes, to help you plan your grocery list wisely.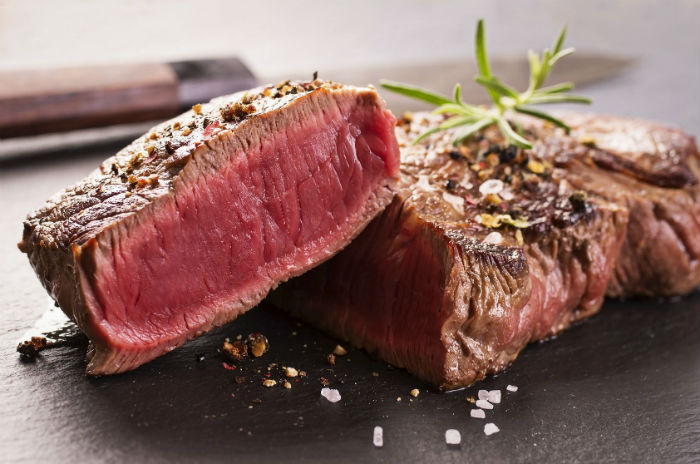 Beef
Threat Level: High
It won't be long before beef is known as "the other white meat" for the way consumers' faces look from sticker shock. On the one hand, beef and veal prices actually dropped 0.6% from August to September of this year, according to the BLS figures. But beef prices overall are still up 2.3% over last year, and are expected to rise 5.5% to 6.5% in 2015. That's really bad news for those who eat grass-fed beef, a healthier (and more expensive) staple that's gained in popularity the last few years.
Alternative: Expand ground beef creatively. Italian bread crumbs, for example, allow you to make more burgers out of a store pack and taste yummy.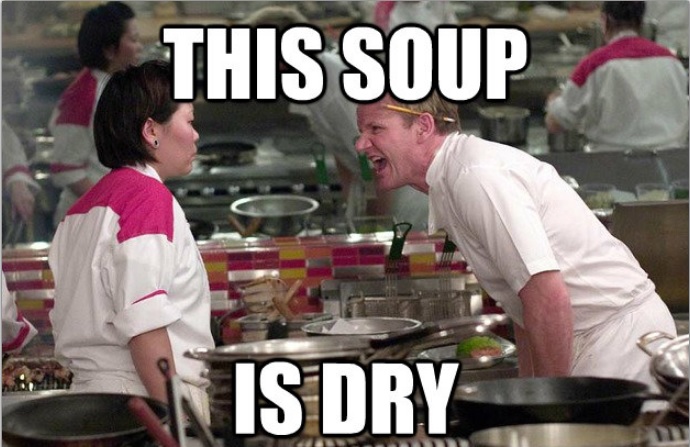 Soups
Threat Level: Low
Soups work a lot like fashion: Summer clothes are always more expensive in summer, and with fall marking the advent of soup season, the purveyors of that liquified comfort food take notice. Prices went down 2.6% from August to September, but are up 1.1% over the last 12 months. So a soup run to the grocery store will eat up some your gasoline savings. (Unleaded regular is down 30.5% over the same yearlong period.)
Alternative: The good ol' Crock-Pot. Stick all the ingredients in you need, turn it on, go to work, and come back to a huge vat of soup — and a wonderful aroma in your home.
Bacon
Threat Level: Medium
Can you hear the sound of thousands of consumers chewing their grease-splattered fingernails? Bacon, the all-purpose perfect food, has been on a roller coaster ride. Way up in 2014, prices took a nosedive of 6% in that September 2014 to 2015 period, but are now on the rebound. The seasonally adjusted jump between August and September was 3.5%, making bacon one of the grocery items with the highest monthly price increase. Blame the fast food joints, which are stuffing more bacon into their sandwiches and driving up demand.
Alternative: Uhhhh, not really: Just ask a bacon addict. Buy it in bulk when it goes on sale and freeze it, or settle for (ugh) turkey bacon.
Butter
Threat Level: High
Maybe it's time to promote Ronald McDonald to the title of Evil Clown. First, Mickey D's is buying up all that bacon; now they've replaced margarine with butter. That is expected to result in an increased demand of 25 million pounds per year, the Springfield News-Leader reports. Butter also hit a record high on September 24 of $3.14 per pound.
Alternative: Buy store-brand butter, which is priced lower than national and imported brands and often carries a USDA AA rating, the highest the government agency offers.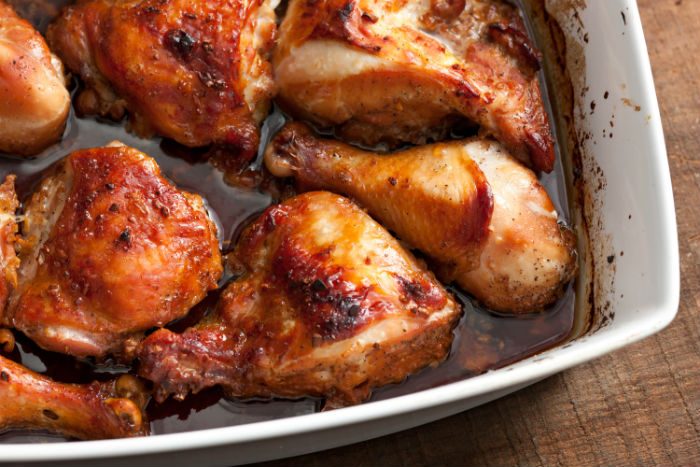 Chicken
Threat Level: Very High
Avian flu devastates farms, and there's already been one case of it this year, with fears of a return. On October 26, The Des Moines Register reported that farmers are bracing for another wave; the recent one destroyed nearly 50 million farm birds. That translates to the decimation of large poultry operations in Iowa, Minnesota, and 13 other states. Farmers are better prepared for this potential onslaught, but much like a human virus, avian flu may prove stoppable only to a point.
Alternative: Stock up now before the next flu outbreak hits and prices peak. Grocery store-prepared chicken also tends to be less expensive than national brands such as Perdue.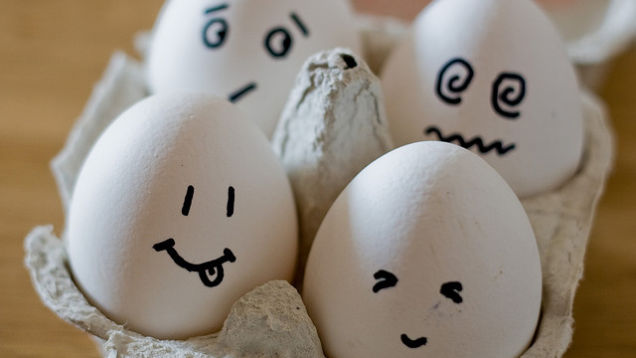 Eggs
Threat Level: Very High
Which came first, the chicken price hike or the egg price hike? It's a dead heat, as that feared avian flu outbreak will have a direct effect on egg prices. But compared to poultry, egg prices cracked to the extreme — up more than 36% over the last year, BLS statistics show. It's hard to stock up on eggs while prices have leveled off, so the quandary about what to do here is likely to vex lovers of this incredible edible.
Alternative: Keep buying eggs if the price shock over the last year has left you undaunted. If prices skyrocket again, it might be as good a time as any to try egg substitutes.
Vegetables
Threat Level: Moderate
With veggies, it all boils down to the Golden State and its not-so-golden drought. California produces produce on a prodigious scale, if you will. Much of the nation's broccoli, almonds, spinach, and past-season strawberries are grown there. It's not so much a case of super-high prices as unending price creep: Fresh veggies rose 1.8% from August to September and are up 3% over the previous year. Any large leap from there depends on ongoing drought conditions.
Alternative: Support local farmers and shop at farmers markets. The prices can be high there, too, but it's a good move for the local economy and a step away from factory farming.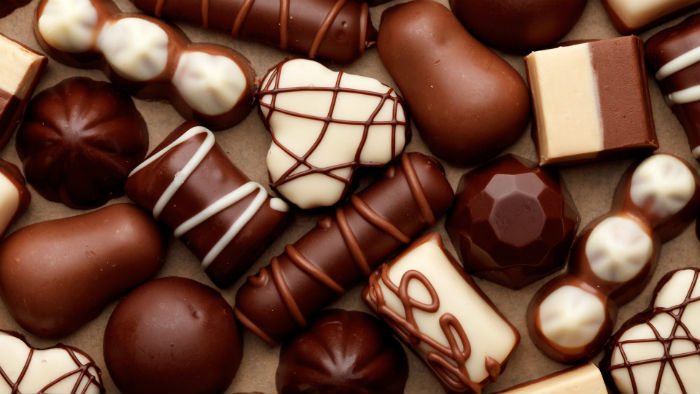 Chocolate
Threat Level: Low
A year after Hershey and Mars raised prices by 7%, the news of chocolate prices has continued to melt hearts. Cocoa prices per kilogram have risen from $2.48 in September 2014 to $3.27 in September 2015, CNBC reports. The diseases cocoa growers worry about have the most Halloween-y names, including witches' broom disease and frosty pod rot. And while they haven't hit this year to any consequential extent, there's always the omnipresent fear that a renewed plague could hit. Maybe those growers need to chill out with a Godiva bar.
Alternative: Look for post-Halloween chocolate on clearance; otherwise, rest easy but remain vigilant.
The food price forecasts and gyrations have been baffling this year, given how much energy has plummeted and other cost categories have remained level. That's why it's more important than ever to take the advice of your kindly Uncle DealNews: Buy it when it's on sale, don't pay full price, and if you're going to make just one exception, pass the chocolate-covered bacon.
Readers, what foods do you think will be more expensive this fall? Share your thoughts in the comments below!
---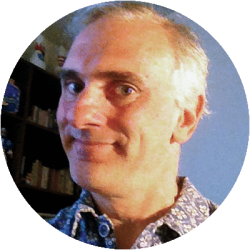 Contributing Writer
Lou Carlozo is a DealNews contributing writer. He covers personal finance for Reuters Wealth. Prior to that he was the Managing Editor of WalletPop.com, and a veteran columnist at the Chicago Tribune.
DealNews may be compensated by companies mentioned in this article. Please note that, although prices sometimes fluctuate or expire unexpectedly, all products and deals mentioned in this feature were available at the lowest total price we could find at the time of publication (unless otherwise specified).