6 Reasons Why the In-Store Pickup Trend Will Continue to... Pick Up
Although it's not more efficient than buying right in-store, pickup is a retail trend on the rise. A big reason why? It benefits both companies and consumers.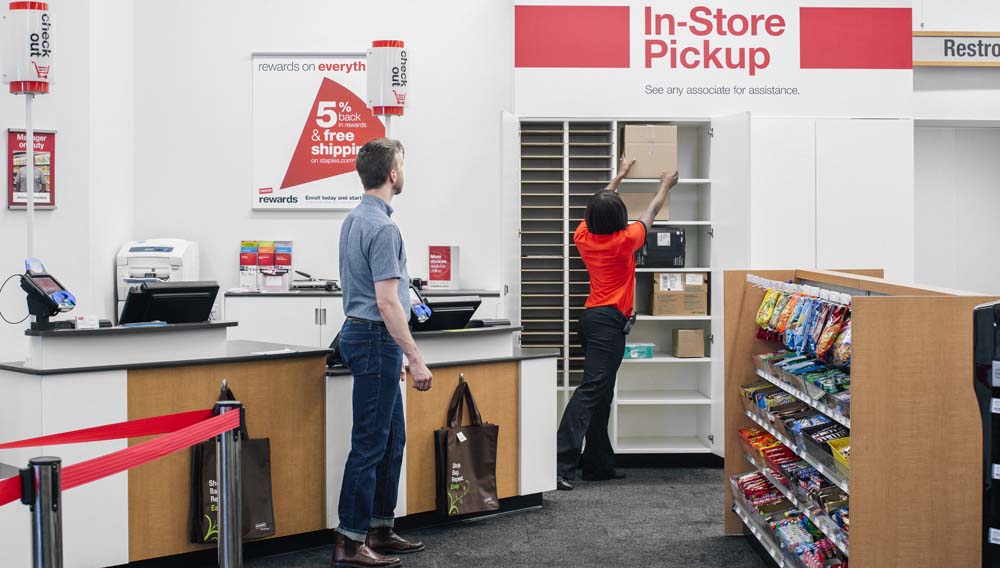 For consumers, in-store pickup combines the ease of shopping online with the promptness of purchasing from a local retailer.
But while it's been revealed that this method isn't any more efficient than just buying in-store, that hasn't stopped brick-and-mortar shops from adopting and promoting this service — nor has it dissuaded customers from using it. According to a recent survey conducted by Boston Retail Partners company, 78% of retailers plan to implement in-store pickup service within the next three years; currently, 41% already do.
So what's the deal? Why is this trend growing?
Once In-Store, Customers Will Likely Spend More Money
Say you order an item online for pickup. You head to the store to retrieve it, but while you're there, you can't help but fancy a few other items available on sale. Soon, you're walking through the automatic doors with bags that are slightly heavier than you had intended.
For retailers, in-store pickup is a means of attracting customers to a physical location and, while there, influencing them to add to their initial order. It's worked for Kohl's, which recently introduced in-store pickup to all 1,164 of its locations. Per a study from StellaService, 20% of Kohl's in-store pickup customers make another purchase.
Office supply chain Staples is also benefiting from the rewards of its in-store pickup program: "We do see a significant percent of our customers buying additional items from the store when they go to pick up their online purchases," says Danielle Lachman, Staples' Vice President of eCommerce Strategy & Business Development.
We Love Having Options
"People are becoming more accustomed to purchasing online, and this additional buying option takes out a lot of the pain points for consumers that are associated with shopping online," says Ani Collum, Partner and Retail Consultant at Retail Concepts. Those "pain points" for consumers, according to Collum, include shelling out extra for shipping costs and fretting over whether they'll be available to collect their packages.
Shopping at a retailer that offers more than one option for delivery can be reassuring for customers who like flexibility. Depending on the situation, it can make a retailer more amenable to a shopper's current needs.
We Get the Goods Faster and for Free
Unless you're willing to pay a premium for expedited shipping, or you're purchasing from a store that boasts same-day shipping at a reasonable rate, you're not going to receive your online order immediately. If you're pressed for time and need an item ASAP without breaking the bank on rush delivery, buying from a store that features free pickup is extremely appealing. In fact, it's rare that a store charges for pickup; JCPenney charges $3.95 for orders under $25.
Compare Prices Online and Still Get Purchases Immediately
Yes, it's not much quicker than just buying in-store, but pickup still has its benefits. It combines the conveniences of online shopping — browsing and price-comparing at your leisure — with the instant gratification of having an item in possession almost immediately.
Shoppers do not have to sacrifice the opportunity to purchase an item at the best price available, as they'll have the chance to price check against other merchants and take advantage of online-only promotions. Plus, as we mentioned, in-store pickup can be a money saver in and of itself if a desired item isn't eligible for free shipping.
In-store pickup is especially useful for reserving products that have a high risk of selling out: "[Customers] are able to guarantee that they get the item and not have to leave it to chance while shopping in the store," says Collum.
It Benefits Both Shoppers and Stores
Retailers benefit from in-store pickup because it brings foot traffic to their brick-and-mortar locations, increases sales, and appeals to consumers who like freedom of choice.
As for consumers, it's online shopping without the hassle of waiting and paying for shipping, or in-store shopping minus the inconvenience of not finding what they're looking for at the best possible price. (To make sure it truly benefits savvy shoppers though, we should be attentive to those aforementioned impulse in-store purchases.)
The Number of Participating Merchants Is Growing
As a result of all this, it's no surprise that retail insiders anticipate the pickup option to become more prevalent. For many established merchants, it has already become an online shopping staple; Walmart, Sears, and Home Depot, for example, have long offered in-store pickup.
But even less obvious stores have begun adding it, like Macy's and small boutiques like the Lily Pulitzer store In the Pink. And even the quintessential e-commerce king, eBay, now offers it — or rather, the big box stores like Best Buy, Target, and Toys"R"Us that utilize the popular marketplace as an alternate storefront do.
If the data is to be believed, we can expect in-store pickup to become a significant presence in even more stores in the future. "We've seen more and more retailers offer in-store pickup as a delivery option over the last year," says Emily Kolodner, Senior Research Associate at StellaService. "As this practice becomes more popular, retailers are charged with aligning processes and standards across all channels to ensure shoppers receive the same level of service regardless of when, where, or how they choose to shop."
Readers, have you noticed an increased presence of in-store pickup at your favorite stores? Do you take advantage of the service yourself? Share your thoughts in the comments.
---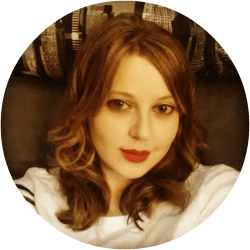 Contributing Writer
Based out of Philadelphia, Alison joined the Blog team as a contributor to share her knowledge and experience as a daily deal-slinger. She also likes cats. You can follow her on Twitter
@alidealnews
.
DealNews may be compensated by companies mentioned in this article. Please note that, although prices sometimes fluctuate or expire unexpectedly, all products and deals mentioned in this feature were available at the lowest total price we could find at the time of publication (unless otherwise specified).