6 Better Things to Do Instead of Buying More Powerball Tickets
The odds of winning the Powerball are almost non-existent, so pay down debt or save instead of buying 50 tickets.
With tonight's Powerball jackpot topping $1.5 billion (easily the largest lottery prize ever worldwide), ticket sales are actually accelerating, sending the payoff even higher. While dreams of LearJets and Cristal dance in the heads of millions of gamblers, we're here to be killjoys and remind you: The lottery is entertainment, not a financial plan. The odds of winning are almost non-existent. So buy one ticket for fun, and invest the rest of your money elsewhere.
It pains our savvy-shopping hearts to hear stories of people buying dozens, or even hundreds of tickets for this week's Powerball drawing. And we are particularly furious with swindlers who take advantage of people's hope and dishonestly, destructively suggest that you can "improve your chances." You're more likely to die of an asteroid strike than win the Powerball; even if you buy 1,000 tickets, you would still be three times more likely to die of an insect sting than win. And you're not preparing for either of those things, are you?
So repeat after me: "I'm not going to win the Powerball, and that's OK." The good news is, your $50, $300, or any sum can benefit you so much more elsewhere!
Better Ways to Spend Your Money
We're being pretty hard on lottery players, many of whom are just paying less than $5 a week to enjoy a dream. But it's not for nothing — that money could be making you rich (in a vastly smaller, slower, much less sexy way) if you spend it in any of several other ways. Here are just a few:
Pay Down Debt
Credit card debt, medical debt, student loans, auto loans, a mortgage ... chances are you have at least one of these. Every little bit helps, and the sooner you pay down debt, the less interest you'll ultimately pay on it.
Put it in a Savings Account
Sure, the government would probably prefer that you spend any disposable income (and we're big supporters of shopping wisely!), but a good old fashioned savings account is a good place to keep money you don't need in checking, but don't want to lock up in long term investments. This could be anything from your emergency fund to (more optimistically) your vacation account.
Increase Your Contributions to Retirement Savings
If your employer matches contributions to your 401k up to a certain point, max out your contributions if possible. Not doing so would be like leaving money on the table. Don't have a 401k? Consider a Roth IRA.
Invest in a Mutual Fund
Unlike a savings account, mutual funds are not insured, and there is inherently risk involved in them. But mutual funds are some of the least risky investments available, and investing in several different ones could further mitigate your risk.
Pay for One Hour With a Financial Planner
Is your head swimming from all these options? Get some professional help. One session could get you started on a path to healthy financial habits, and it won't cost you the a regular fee for full financial management. (Having a full-time financial manager might not even make sense for you at this point.)
Buy a Meaningful Gift or Experience
Your ticket money probably won't buy a vacation to Hawaii (although we have seen some deals on those), but it might pay for dinner, or a show, or tickets to a basketball game for you and your loved ones. Chances are you will remember that day long after you've forgotten about the time you didn't win $1.5 billion.
What do you think, readers? How will you spend the money you're not spending on lottery tickets? Let us know in the comments below.
---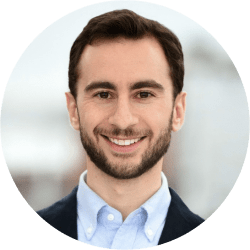 Contributing Writer
Ben was Features Editor at DealNews from 2014 to 2017, when his shopping insights were highlighted by Good Morning America, Reuters, the Washington Post, and more. Though no longer in consumer news, Ben still loves getting a great deal (and writing about it!).
DealNews may be compensated by companies mentioned in this article. Please note that, although prices sometimes fluctuate or expire unexpectedly, all products and deals mentioned in this feature were available at the lowest total price we could find at the time of publication (unless otherwise specified).