5 for $25: The Top-Reviewed Indie Games from Steam's Summer Sale
It's that time again: We've plundered the swear jar. We've re-mortgaged our cats. We're running credit card bills that are bigger than Kanye West's ego and harder to justify than Yeezus. And all in the name of sweet, cheap video games.
It is, of course, the Steam Summer Sale, those few days out of the year where thousands of bargain-browsing gamers say, "Hey, why not, I'm sure I'll play it sometime." But wait! Stay your pretty hand! Instead of making a purchase that you'll regret, we've gathered the top five games from the sale that collectively come to a neat sum of $25. You might not have heard of these titles, or perhaps you've ignored them in favor of their noisier, shinier, shootier brethren. But these five games will assuredly sate you until the holidays, when we can do this all over again.
Waking Mars for Windows or Mac
$4.99, a low by $5
Along with the hilarious Red Faction: Guerilla from a few years back, this is one of the few truly wonderful games to be set on the red planet. But unlike RF:G, Waking Mars (pictured above) is less about hitting things with a comedy space-hammer, and more about hitting things with science and cleverness to create a functioning ecosystem. A selection of exotic seeds and varyingly hospitable caverns give you plenty of scope to play this serene platform puzzler your own way. Eurogamer chimes in: "It's a game hugely worthy of the high praise it's already received."
Super Hexagon for Windows or Mac
$1.01, a low by $2
In the future, when word scientists look to define the abstract notion of a "game," and then cross-reference it with "hair-pulling frustration born of your own ineptitude," they'll hit upon minimalist arcade game Super Hexagon — and then lose countless hours playing it over and over and over and over again. Don't be discouraged by the hundreds of "game over" screens you'll see – this is just an average play session, as documented in this here video. Eurogamer steeples its fingers and says: "Time spent with Super Hexagon is invariably challenging and rewarding in equal measure, and more importantly every second is made to count."
Hotline Miami for Windows or Mac
$4.99, a low by $5; Amazon charges the same price
This is an important one. Hotline Miami is a top-down, neon beat-em-up game with a singular style – think of the more brutal scenes from Drive crossed with that weird, disturbing dream you had after gulfing down four Volcano Burritos on a dare. Replay levels with a different special ability, or just enjoy the casually desensitized destruction of men's lives (or the excellent soundtrack or whatever). Rock, Paper, Shotgun says: "You could argue that Hotline Miami is brilliant, vital, a tactical and aesthetic masterpiece, as well as a pixel-art odyssey of ice-cold violence. It is."
Gunpoint for Windows
$8.99, $1 off; Gunpointgame.com charges the same
Are you a fan of spies, noir detectives, excellent jokes, and absurd amounts of face/fist complications? Excellent! A cocktail of all of the above, Gunpoint is a sidescrolling stealth game based around rewiring electronics. In repeat plays, try for a perfect non-violent playthrough, or use the free level editor to make your own fun, like your parents had to do back when gaming was all fields and level editors. Destructoid writes: "Leaping over buildings, smashing through windows, uncovering police corruption, and rewiring security systems is likely to be a lot more worthwhile than whatever else you were planning on doing."
Atom Zombie Smasher for Windows or Mac
$4.99, a low by $8
You've presumably played The Walking Dead; now play The Swarming Dead Oh God They Keep Coming There's So Many Of Them. This real-time strategy game puts you in charge of evacuating entire cities of people while trying to contain the seemingly inevitable zombie outbreak. At your disposal: choppers, snipers, explosives, and expletives. Your pride will tell you that you could have saved them all, but the game will just laugh derisively. Rock, Paper, Shotgun opines: "It feels fresh and clever and oh-so-PC-gaming-in-2011: no rules but its own, and convincingly realizing a concept through smart design rather than empty gloss."
And there you have it! Five games that will keep you thoroughly entertained until the holidays, when we'll start seeing a slew of discounts on game titles once again. Just keep in mind, the Steam Summer Sale ends on July 22, so get downloading!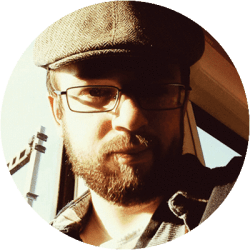 Associate Editor
Alan Byrne is actually quite busy watching Frasier, finding jokes to steal for his next blog. His areas of expertise are video games and "assorted nonsense."
DealNews may be compensated by companies mentioned in this article. Please note that, although prices sometimes fluctuate or expire unexpectedly, all products and deals mentioned in this feature were available at the lowest total price we could find at the time of publication (unless otherwise specified).