5 Ways YouTube Has Changed Shopping in its First 10 Years
Best known for cat videos, YouTube has also wildly altered how we buy music, experience ads, reach out to companies, and more.
It's hard to remember a time when all the footage of goats that sound like humans, or Taylor Swift videos, or mash-ups of goats sounding like humans singing to Taylor Swift weren't just a tap away. But it was only 10 years ago this month that the YouTube domain was registered. Originally conceived as a dating site, the site's co-founder uploaded the first video in April 2005, a 19-second clip called "Me at the Zoo." Now the video-sharing site, valued at $40 billion, is the third most-visited website in the world (after Google and Facebook) and more than 300 hours of content is uploaded every minute.
While YouTube has changed the ways we consume news, rise to fame, and certainly, waste time, here are a few ways it has affected retail and the way we shop.
Ads Become Content, Entertainment
People will actually watch ads on purpose, and can share them, because of YouTube. Of last year's 10 most-watched non-music videos, four were ads. In fact, some of the ads with the most views won't ever be seen on television.
Advertisers, of course, are conceiving of ads specifically for YouTube viewers, with ads meant to go viral, such as the "Devil Baby Attack" prank on unsuspecting New Yorkers promoting a horror movie. And then there are the ads that are inspired by viral sensations, like Aussie's recent #DitchtheDrama hair care product ad.
People are even willing to watch longer ads on YouTube (three minutes compared to 30-second TV spot) according to a report from The Telegraph. Some commercials that air on TV even serve as teasers for longer ads for the brand or product demos so consumers can watch the product in action. Some demos have even gone viral, such as the Jean Claude Van Damme Volvo ad or the five-minute NeverWet demo.
The New Radio: Hearing Music On Demand, But Buying It?
As of this time last year, more than half the U.S. population reported using YouTube to watch music videos or listen to music. At 40%, music videos are the most watched segment of YouTube. Eighty-seven million users subscribe to the music channel, and Vevo is the most popular YouTube channel partner.
Whether YouTube is harming or helping the declining music industry depends on whom you ask. A study conducted during the nine-month period when Warner Music Group pulled videos from YouTube found that the video removal boosted sales by as much as 10,000 for top albums, about $130 million a year. However, as an article on Fool.com (owned by Google, which also owns YouTube) pointed out, YouTube paid more than $1 billion to the music industry over the course of several years.
YouTube indisputably helps people discover new artists (and viral sensations) for better or for worse: Justin Bieber, Psy, and Rebecca Black among them. It also helps users rediscover older artists: the day after Beck won a Grammy (and, of course, was interrupted by Kanye), Beck's YouTube channel received 2 million views compared to the 60,000 the week before. With the beta launch of YouTube Music Key ad-free streaming service late last year and expansion plans for 2015, YouTube will continue to shape how we listen to music.
New Celebrity Endorsements Drive Spending
The offbeat ad campaign for Wonderful Pistachios has included viral stars like the South Carolina Miss Teen USA contestant and Psy. But a newer generation of YouTube celebs who have built large and loyal audiences are also cashing in. Since launching her makeup tutorials on YouTube in 2007, Michelle Phan has garnered 7 million subscribers and paved the way for a partnership with Lancome, the creation of her own makeup line, and a book deal. British beauty vlogger Zoe Elizabeth Sugg also has more than 7 million subscribers to her Zoella channel, and also makes big money from endorsements.
Don't be surprised if more YouTube stars are tapped for mainstream ads. In fact, YouTube celebs are more influential among teens ages 13–18 than mainstream stars like Jennifer Lawrence and Katy Perry according to a survey last year by Variety. Online comedy duos Smosh and the Fine Brothers, as well as a Swedish videogamer PewDiePie, ranked among the top five.
Making Consumer Issues Heard
Social media in general has changed the way shoppers provide feedback and try to resolve consumer complaints. According to a Venture Beat survey, consumers complain about brands on social media platforms 879 million times a year, at times creating serious repercussions for companies. After a SoundCloud recording of a Comcast customer service call went viral, other unhappy Comcast customers posted their own calls online to SoundCloud and YouTube, turning into a PR nightmare for the cable and Internet provider.
YouTube seems to provide a platform for some of the more creative complaints. One of the most popular was Dave Carroll's "United Breaks Guitars" music video with his band, Sons of Maxwell, in response to the airline refusing to reimburse him for his guitar damaged by handlers in 2009. This past October, everyone was talking about Az4Angela, a vlogger who posted a rant about a Bath & Body Works manager and her candle-buying experience that went viral nearly two years after she posted it. Though it may not have changed anyone's opinion about the company, people either loved or hated her shopping rant — and Bath & Body Works sent her free candles.
The Next Step: Shoppable Videos?
Retailers have been trying to make interactive ads happen for a while now, but it's been a tough sell. As many as 20% of consumers polled by NPD in 2013 said they use laptops, smartphones, and tablets while watching TV to buy items featured in ads, and those watching YouTube are already on those devices. However, shoppable videos still haven't quite taken off.
That hasn't stopped companies from trying and from experimenting with YouTube shopping. Last year, Asda, a British supermarket chain owned by Walmart, announced plans to allow customers to shop through YouTube with shopping lists displayed alongside programs on its successful Mum's Eye View brand channel, which paired up with celebrity YouTube vloggers.
How has YouTube changed the way you shop? Tell us in the comments below!
---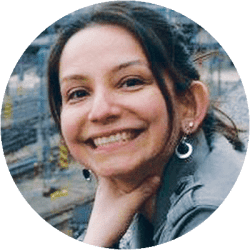 DealNews Contributing Writer
Josie Rubio was a Brooklyn-based freelance editor and writer, who interviewed everyone from Britney Spears to ghost experts during her lengthy journalism career. She visited five continents, and loved to write about travel, food, nutrition, health, gardening... and pretty much everything.

Note: Josie Rubio died on December 3, 2019.
DealNews may be compensated by companies mentioned in this article. Please note that, although prices sometimes fluctuate or expire unexpectedly, all products and deals mentioned in this feature were available at the lowest total price we could find at the time of publication (unless otherwise specified).