5 Retro Products That Are Hot Again (And What They Cost Today)
Sewing machines, Polaroid cameras, and more offer personality and quality often missing in newer products.
Some say "One man's vestige is another man's vintage," while others retort, "The 1970s called: they want their necktie back."
Either way, there's an irresistible lure that all of us feel, sometime or another, to seek out items so out of fashion that they're back in fashion. Yet that creates a fascinating (or frustrating) dilemma: Will you, or should you, pay a premium for something that just a few years back might have cost pennies at a garage sale?
While there's no way to answer that question with absolute certainty — even with a slide rule — it's fun to take a look at the retro items that have come back against all odds, and get an idea of what they're worth today. Here we present five examples of doin' the time warp, retail style.
Turntables
Even as Neil Young recently proclaimed that listening to digital music is like having ice cubes dropped on your head, warm-sounding vinyl and turntables have been making a comeback. All but dead a decade ago, the resurgence of record players can be credited to 7" singles and EPs, the format of choice for many indie bands. Young, Pearl Jam, and hot-act-du-jour Daft Punk are among those major artists releasing on vinyl. Ah, but what will turntables cost you?
Back in the day: The Thorens TD-125 Mark II turntable — once scoffed at but now sought after — sold for about $200 between 1972 and 1975. That's about $1,330 in today's money.
Today: Turntable prices vary wildly, starting as low as $40. But a cheapo model could destroy your records due to flimsy needles and bad tonearm balance. Your best bet is something like the Audio Technica AT-LP120-USB, top rated by The Wire Cutter. Then again, the audiophiles there note that craft turntables can fetch more than $30,000 today. (Check out our turntable buying guide for more details.)
Typewriters
There are two ways to explain the popularity of typewriters these days. One is that they make (and have always made) charming antiques to stick in a writer's office or some such. But there's also nostalgia for a luddite technology that forces the user to concentrate only on the task at hand: no email checking, no Facebook noodling, etc. Plus, as the Palm Beach Post recently noted, the NSA can't spy on you when you use a typewriter.
Back in the day: An IBM archive shows that an electric typewriter in 1969 sold for $705, or $4,550 in today's moolah.
Today: Vintage, working IBM electrics sell from between $60 and $600 on eBay. Just think: $600 in today's money would have been $93 in 1969.
Fountain Pens
Let's see: You can scrawl your siggy on a tablet with a fingertip, or choose one of a zillion marker colors at the local office supply store. Fountain pens would seem almost a relic, but they never left the hearts of collectors. Now a new class of users has entered the fold. The BBC reports that fountain pen sales have jumped in recent years, anywhere from 5 to 10% annually. They explain it this way: "If a president signs a treaty, they don't do it with a Bic Cristal. If you give a loved one a pen, your thoughts might be more fountain than ballpoint."
Back in the day: Parker pens ran $20 in the 1960s, just at the time when ballpoint pens began to eclipse them.
Today: The range is wide on this inky side, but you could pay anywhere from $35 to $300 for a typical pen. But if that doesn't suit you (or, you're a treaty-signing president), a Montblanc Meisterstuck 146 Medium Gold Fountain Pen will set you back $10,000. Hopefully, that's with free shipping. No word on what the ink refills cost.
Sewing Machines
In ye olde days when most clothing sold in the U.S. was made in the U.S., seamstresses worked on primitive electric sewing machines with hand-threaded bobbins and leg pumps that looked like organ pedals with an attitude. Machines today are still relatively cheap, durable, and simple — though many models used today are a bit more modern than their foot-driven predecessors. And they've made a comeback, with sales double what they were just a decade ago. Fans say the machines help produce work that's unique compared to factory goods. So why relegate old machines to the display windows at Allsaints clothing stores?
Back in the day: A Singer 201 sewing machine in the 1960s sold for about $180, or roughly $1,400 in today's money.
Today: A vintage Singer 201 from the same era sells for about $350 fully refurbished; a new Singer Heavy Duty Mechanical Sewing Machine runs $131.30 at Walmart.
Polaroid Cameras
Polaroid cameras could claim Outkast as the catalyst for their comeback, but ultimately it comes down to sentimentality. (And, according to The Guardian, celebrities who don't want photos to be easily uploaded to the internet.) The Impossible Project took over manufacturing of Polaroid products in 2007, and here's what the company said: "Over the past six months, we have doubled the volume of films we sell and refurbished more than 30,000 classic Polaroid cameras. Next year, we expect these numbers to double." Meanwhile, Taylor Swift has Polaroid artwork all over her album "1989."
Back in the day: A Polaroid SX-70 camera cost almost $200 in the mid-1970s, or about $800 today.
Today: Impossible's version of the SX-70 runs $360 at Urban Outfitters.

Retro may seem a reaction against technology, and in some cases it is. Obviously, in some instances the nostalgia proves irresistible. But in the final analysis, old times that come back remind us, and actually allow us, to enter a gentler, slower moving time. An old sewing machine could stick around for decades, while a new iPhone is headed for the trash heap in less than five years. Polaroid cameras have "Star Trek" curves and contours to them. Even the best DSLR camera looks as faceless as the next one.
Products can indeed have personalities, and the personalities who pursue retro seek more than a bang for the buck: they can stick out from the crowd.
---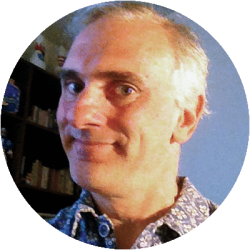 DealNews Contributing Writer
Lou Carlozo is a DealNews contributing writer. He covers personal finance for Reuters Wealth. Prior to that he was the Managing Editor of WalletPop.com, and a veteran columnist at the Chicago Tribune.
DealNews may be compensated by companies mentioned in this article. Please note that, although prices sometimes fluctuate or expire unexpectedly, all products and deals mentioned in this feature were available at the lowest total price we could find at the time of publication (unless otherwise specified).