4 Tips for Getting Last-Minute Deals on Holiday Travel
Considering alternate airports, searching for one-way fares, and other ways procrastinators can save.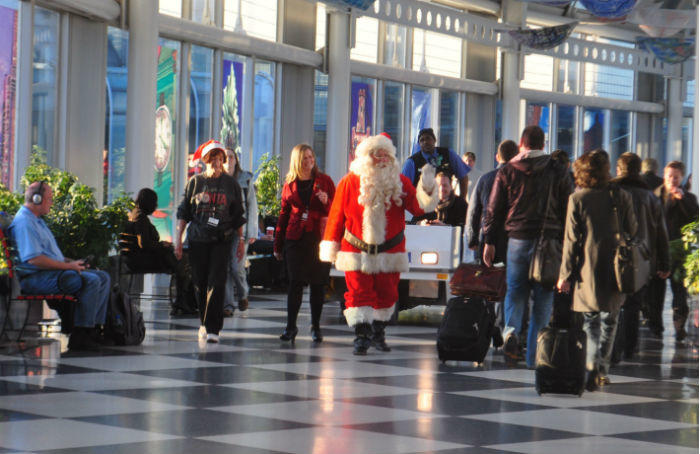 Every year, my family goes to Florida over Christmas to see relatives. And every June, my friends and family start asking if I've booked my flights yet. Then they complain about how expensive those flights are when they're looking in June.
I know that you've always been told to book your busy-season travel well in advance to lock in the best deals and availability, and that can be true for hotels in busy beach areas. But waiting can often be the best strategy for saving money on flights during the December holidays.
Of course, at this point, it's extremely late to be booking a flight for Christmas. But if you haven't already bought your holiday plane tickets, don't freak out just yet! Here are four ways procrastinators can save money on last minute holiday air travel. (And even if you have booked already, keep these tips in mind for all your future trips.)
Consider Alternate Airports
Looking at the airports that Southwest Airlines flies to used to be the most reliable way to find low-cost alternate airports. But Southwest no longer consistently offers the lowest fares, so you're going to have to do a bit more research.
Luckily, most online travel agencies allow you to search nearby airports, making it easier to include airports you may not have considered (Trenton, New Jersey, instead of Newark, for example). Frontier Airlines has low-fare flights out of Trenton that can undercut fares from Newark by hundreds of dollars.
Spirit Airlines has been offering low fares for years, and recently, American Airlines has been willing to match those fares; check if Spirit Airlines flies to an airport near you. As a last-minute travel booker, flexibility — both with dates and with cities — can be your friend.
Search for Your Flights as One-Ways, Rather Than as Round Trips
You may see low fares in one direction, but higher ones on the return. Book the cheap flight while you can. Don't let a very good one-way fare pass you by just because fares in the other direction are still expensive. You'll need to have a little faith that the other flight will be available at a reasonable fare, but trust me, there are usually options (alternate dates, alternate airports) to book the other flight. You'll be happy you grabbed the one-way cheap fare.
Don't let a very good one-way fare pass you by just because fares in the other direction are still expensive.
Also, most domestic flights are now priced as one-way fares and do not require a round trip. (This is not the case for international flights, most of which require a round-trip ticket for lower fares.)
Use Your Frequent Flyer Miles
Just because it's busy season doesn't necessarily mean your miles are blacked out. American Airlines offers one-way domestic tickets for 20,000 miles, without any restrictions, if the plane has seats available. (Occasionally, they charge 30,000 miles. Restricted frequent flyer tickets cost 12,500 miles each way.)
If you don't want to lay out cash, this can be a valuable option during the busy season, when domestic one-way flights can cost $500 and up.
Get a Credit Card From the Airline
In most cases, signing up for a new card won't help you accrue miles in time to use them for an immediate trip. But having a credit card from American Airlines, Delta, or United will allow you to check bags for free. And if you haven't had the card before, each airline waives the annual fee in the first year for at least one of their credit cards, which can mean significant savings from having to pay a baggage fee on that upcoming trip.
Readers, do you procrastinate when it comes to booking holiday travel? How have you saved money when booking at the last minute? Let us know in the comments below!
---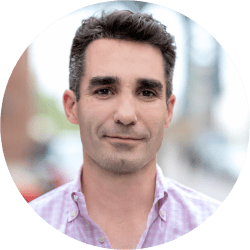 Contributing Writer
Jared Blank was the Chief Marketing Officer for DealNews. For several years, he was the general manager of the U.S. online retail business for Tommy Hilfiger, and he has extensive experience with the travel industry as well. He launched the site Tripmela.com, and he was the Senior Travel Analyst at Jupiter Research.
DealNews may be compensated by companies mentioned in this article. Please note that, although prices sometimes fluctuate or expire unexpectedly, all products and deals mentioned in this feature were available at the lowest total price we could find at the time of publication (unless otherwise specified).