2 Changes That May Affect the Price of Your Next Laptop
Rumored changes from Microsoft and AMD could cause prices on certain budget laptops to go up this year.
Laptop deals may be taking a small detour in the coming weeks. Recent reports indicate that Microsoft is in the process of tweaking its Windows 8.1 with Bing program — a subsidized version of Redmond's operating system that's been widely credited for bringing about a flood of cheap laptops. Unfortunately, that program dipped into Microsoft's revenues, so it's rumored Microsoft is changing how the program works.
Moreover, processor manufacturer AMD is reportedly scaling back its APU shipments this quarter due to inventory backlog. While neither announcement has been confirmed by either company, both could have a noticeable impact on laptop deals.
Microsoft Cuts Off Subsidized, Budget 16" Laptops
Last spring, Microsoft announced a subsidized version of its operating system called Windows 8.1 with Bing. To be eligible for the discount, manufacturers had to set Bing as the default search engine and MSN as the default home page on any included web browser. (The defaults could be changed by the consumer after purchase).
But as reported by Windows Central, changes to the program now limit the discount to laptops measuring 14" or less. (It applied to all systems before.) That means manufacturers will have to revert to paying the full fee for Windows 8.1 licenses on machines 15" and larger. While that's great for Microsoft's bottom line, it's bad for consumers because it means you'll likely see a price hike in laptop deals. At the very least, we'll see fewer sub-$299 Windows notebooks.
According to our deal archives, last year the average deal price for a 16" laptop with Windows 8.1 with Bing was $218. And although many of these laptops were Celeron-based budget machines, they were still comfortably cheaper than their 16" Core i3-based counterparts, which averaged just shy of $300.
While there were some 11" and 12" laptops that took advantage of the subsidized Windows OS, the overwhelming majority of systems were 16", which means budget 16" machines could see a price jump if Microsoft ends this program. That means consumers looking for budget laptops would have to opt for smaller machines, since those will still be eligible for the subsidized OS. While it's unclear why Microsoft would make this change, it could be that it wants to focus its attention on Chromebooks, the majority of which max out at 14".
AMD's Pains Could Bring Massive Deals
The processor battle between AMD and Intel has been one-sided the past few years, with Intel enjoying a massive lead. As a result, channels are seeing a massive backlog of inventory, which according to a report by The Register, has forced AMD to hault shipping new gear to its channels as it waits for the existing backlog of stock to move.
While this doesn't necessarily mean a fire sale on AMD laptops, any sort of backlog could lead to better discounts, especially if AMD continues losing its customers to Intel.
Tracking the deals is a little tricky, however, as the amount of AMD laptop deals we traditionally see has been diminishing since last autumn, and this year we've yet to see any noteworthy AMD dual-core laptop deals. AMD's financial pains may change that, but because the market is in flux, consumers shouldn't limit their research to AMD laptops.
Keep Looking for Budget Windows Laptops, AMD Dual-Core Laptops
If you can afford to wait, back-to-school sales are typically the best time of year to purchase a new laptop. These sales begin in June and last through September. However, that's still a few months off, so if you need to buy a budget laptop today, you have a few options.
First, you can look at laptops based on Windows 8.1 with Bing. Even if Microsoft tweaks the program as reported, you'll still be able to find 14" laptops with the subsidized OS. Additionally, there might still be a surplus of 16" laptops with Windows 8.1 with Bing. Chromebooks and models such as the HP Stream are also good budget alternatives.
As for AMD, we've yet to see any indication that retailers are desperately discounting their stock of AMD laptops. In fact, deals on quad-core AMD systems are currently priced higher than they were at the close of 2014. Should you go the AMD route, we recommend looking at 15" dual-core machines instead, which although scarce in the deal space, have averaged $200 so far this year.
Want to know about all the best and latest laptop sales, no matter what the specs are? Check out our Laptop deals, and sign up for our electronics newsletter.
---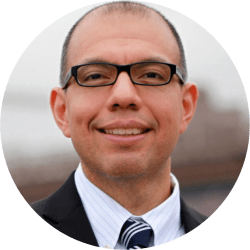 DealNews Contributing Writer
With over a decade of experience covering technology, Louis Ramirez has written for CNET, Laptop, Gizmodo, and various other publications. Follow him on Twitter at
@louisramirez
.
DealNews may be compensated by companies mentioned in this article. Please note that, although prices sometimes fluctuate or expire unexpectedly, all products and deals mentioned in this feature were available at the lowest total price we could find at the time of publication (unless otherwise specified).