You Could Save Over $200 Buying These 10 Items When You Don't Need Them
If buying household necessities last-minute makes you giddy, you're in the minority. And probably spending too much money.
Let's face it: No one wakes up in the morning with a burning desire to buy everyday necessities like pet food, toilet paper, batteries, or diapers. And yet, when you're out of them, your entire world can come to a screeching halt. Many of these goods are so essential, we'd run out of the house bleary-eyed at 3 am to replace them.
When you're in a rush, a savvy shopper's commitment to buying discounted goods goes out the window, and it's easy to pay too much because you can't wait around for a deal. Therefore, it's cheaper and easier to stock up on these items when you don't need them — and we've got the data from the DealNews archives to prove it! We've rounded up a collection of items that you should always buy when you see a deal, even if you're still fully stocked at home. Read on to see how you can save over $200 with a little advance planning.
Cleaning Supplies
Potential Savings: $10 on laundry detergent, $6 on dishwasher detergent
If cleaning supplies aren't on your list of necessities, you either live in a dorm room or in a cave (and are apparently stealing WiFi from a nearby Starbucks). Still, even the average person probably doesn't think about purchasing these household supplies until they run out. However, you'll save an average of $10 on laundry detergent and $6 on dishwasher detergent if you buy in bulk ahead of time.
Paper Goods
Potential Savings: $9 on toilet paper, $27 on paper towels
Fact: There is never good time to run out of toilet paper. It's all that separates us from the animals! Paper towels, conversely, may seem to be a less urgent purchase, but a minor kitchen spill can quickly turn into a Messapocalypse if you're out of Bounty or Brawny. The only defense against a dearth of paper goods is proactive bulk-buying. In the last three months, we've seen an average savings of $9 on toilet paper multi-packs. Buying your paper towels in bulk is even better; you'll save $27 on average.
Nonperishable Foods
Potential Savings: $12 on coffee pods, $10 on beef jerky
When you're running low on funds, it helps to have a pantry stocked with sundry canned and boxed provisions. Nonperishable foods like breakfast cereals, coffee, ramen noodles, canned goods, and other such noms are all things that can be bought in bulk via Amazon's Subscribe & Save program, which yields big savings. In fact, we've seen an average savings of $12 on Keurigs coffee pods and the like in recent months, and an average $10 off beef jerky snacks.
Pet Care Items
Potential Savings: $15 on pet food, $7 on treats
As a responsible pet owner, you know that Sir Fluffykins and Sgt. Barksalot have very basic needs, the ignoring of which will result in mad and/or sick pets. To save your furniture from claw marks and your slumber from hourly wake-up calls, your best bet is to stock up on pet supplies with coupons and rebates from stores like PetSmart and Petco; that way you can save an average of $15 on pet food and $7 on treats, which both Fido and our bank accounts have been happy about for the last three months.
LED Light Bulbs
Potential Savings: $9 on single bulbs, $30 on 4-packs
In the long run, LED light bulbs are extremely energy efficient and long lasting. However, the start-up cost of replacing every light in your home can be overwhelming. And unfortunately, waiting until a traditional light goes out to buy an LED bulb can mean missing a significant deal. We see a variety of deals on LED bulbs, sold singly or in multi-packs, and your savings will vary accordingly. If you just buy single LED bulbs when they go on sale, our research shows that you'll save about $9 on average. However, if you grab a 4-pack on sale, you'll net an average savings of about $30.
Office Supplies
Potential Savings: $16 on printer paper, $3 on ink, $8 on toner
An emergency office supplies purchase can send you into the red faster than you can say "I believe you have my stapler." Scoring office supplies when stores like Staples and Office Depot promote in-store coupons and rebates can yield big savings, like about $16 on printer paper. Of course, when you're all out of cyan and your printer goes on strike, it's best to already have some Internet-bought generic ink on hand. (Brand-name ink and toner is considerably more expensive, so your best bet will always be generic.) In recent months, we've seen an average savings of $3 on ink cartridges, and an $8 savings on toner.
Batteries
Potential Savings: $11 on AA, $7 on AAA
If you've got a lot of small electronics (or at least one child) you know the extreme annoyance that running out of batteries can cause. By simply jumping on a battery deal every time you see one, you can save about $11 on AA batteries and $7 on AAAs. Interestingly, when you're buying batteries, you won't necessarily see the biggest savings if you spring for those super-jumbo-crazy bulk packages. The best battery deals we've seen in the past few months have been for packs of 4 to 20.
Baby Products
Potential Savings: $11 on diapers, $2 on wipes
Attention new parents: You will never, ever, have enough diapers. Newborns go through at least 10 or 12 per day. When added to the myriad of other baby products you'll need to keep on hand at all times (like wipes, formula, breast milk storage bags, etc.), the costs can be daunting. Save yourself some future heartache and buy the bulk pack of Size 4 diapers that's on sale now, even if your little one currently only weighs 6 lbs. In recent months, we've seen an average savings of $11 on disposable diapers and $2 on wipes.
Shaving Supplies
Potential Savings: $6 on razor cartridges
Running out of razor blades can, at first, feel liberating. After all ladies, no one can tell that you haven't shaved your legs if you wear pants. And gentlemen, who doesn't feel more dashing with a bit of stubble? But eventually, no matter your sex, you'll either have to embrace your new life as Sasquatch or break down and buy some grooming goods. If you stock up ahead of time, however, you can save an average of $6 on replacement razor cartridges.
Toiletries
Potential Savings: $2 on toothpaste, $5 on deodorant
You'll end up making some, let's say, creative decisions about personal hygiene when you're out of toiletries like soap, toothpaste, deodorant, and shampoo. If you don't want to smell like a Comic Con refugee, you'll definitely want to jump on any toiletry sale you come across, even though these items are always fairly cheap. Our research shows you'll save about $2 under what your local Walmart charges if you pickup your toothpaste online when it's on sale. Furthermore, in recent months we've seen an average savings of $5 on bulk packs of deodorant.
Total Savings: $206
There's no worse feeling than unexpectedly running out of the necessities, but looking out for big discounts ahead of time will keep you well-stocked, sane, and in the black. By our count, if you'd only purchased our examples when they went on sale at any time in the past three months, you could have saved over $200! Clearly, avoiding those need-driven, spur-of-the-moment purchases by planning (and purchasing) ahead of time is your best bet for a happier life.
Readers, did we miss anything? What items do you think are best bought ahead of time? Have you saved a boatload of money buying something before you needed it? Brag about it in the comments below!
---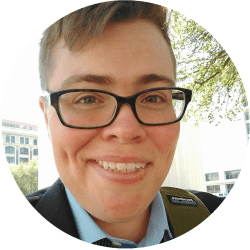 Former Senior Blog Editor
Michael added the finishing touches to most of the Blog articles on DealNews. His work has appeared on sites like Lifehacker, the Huffington Post, and MSN Money. See him rant about video games by following him on Twitter
@ThatBonebright
.
DealNews may be compensated by companies mentioned in this article. Please note that, although prices sometimes fluctuate or expire unexpectedly, all products and deals mentioned in this feature were available at the lowest total price we could find at the time of publication (unless otherwise specified).