10 Essential Paid Apps Worth The Money
The average smartphone user now has 41 apps on his or her phone. And while we're all a fan of free and cheap apps, "the 99-cent app economy has some disadvantages for consumers and developers alike," says Mike Rose, Lead Editor at The Unofficial Apple Weblog (TUAW). "Individuals and companies trying to build businesses on the App Store are struggling to deliver quality, sustainable experiences when faced with the customer expectations for cheap or free apps."

But expensive doesn't always means good. So to sort out the 10 essential apps from the millions of others, we turned to a panel of experts. Josh Smith is an Editor at Gotta Be Mobile, overseeing reviews and features on the mobile technology sector. And thanks to Rose, we have Kelly Hodgkins, the App Review Editor at TUAW on board to uncover which paid apps are worth the money.

Dark Sky for iOS
Price: $3.99
Category: Weather app

Why Smith Likes It: Among TV stations, mobile weather updates have been essential to building station loyalty with on-the-go users. But that doesn't mean weather.com's app, for instance, is the best in town. "Dark Sky is my favorite weather app because it delivers incredibly detailed local weather, as in what's happening on your street, not just in your city," Smith says. "It also offers alerts that tell me when it's going to rain or snow, so I can take out our two dogs before the rain arrives."

TaskPaper for iOS
Price: $4.99
Category: Task manager

Why Smith Likes It: The Notes and Reminders apps on the iPhone offer task management at its most basic. But if you need more than a variety of fonts and some check boxes, turn to TaskPaper. "It offers a paper-like to-do list and task management experience that one of our editors swears by," Smith says. "He loves the ability to sync with the Mac app to see his to-do list on the computer as well."

LastPass
Price: $12 annual subscription
Category: Password manager


Why Smith Likes It: We know hackers can crack passwords more easily than ever, so keeping passwords secure and hidden from prying eyes is a must. "LastPass syncs passwords between all of your devices and allows you to keep all of your passwords behind one super-secure password," Smith says. "My LastPass password is close to 50 characters long and it holds complex passwords for my accounts. I can open up accounts or copy a password to login on my iPhone without remembering 200 passwords with random characters." That's smart, secure, and well worth the $12 subscription fee."

SlingPlayer for iPhone
Price: $14.99
Category: Video streaming app

Why Smith Likes It: Have a Slingbox? Then you'll want this app, too, as it "lets you watch live TV on your iPhone. And it's a great way to watch the upcoming NFL season even if you are traveling. The app also offers access to DVR and on demand programs for most users."

Traktor DJ for iOS
Price: $19.99
Category: DJ mixing app

Why Hodgkins Likes It: Do you dream of becoming Moby or Fatboy Slim every once in a while? "Native Instruments makes some of the best professional DJ software, and the company has ported its DJ mixing technology to the iPad," Hodgkins says. While you shouldn't spin your iPad, you can now at least spin some fresh beats on it.

Battle Academy for iPad
Price: $19.99
Category: Video game

Why Hodgkins Likes It: If Angry Birds just isn't doing it for you anymore, maybe this game will. "It's a turn-based war strategy game with individual campaigns and multiplayer mode," Hodgkins says. "The historically realistic gameplay was developed with input from John Buckley, a military historian at the University of Wolverhampton."

Omnifocus for iPad
Price: $39.99
Category: Task manager

Why Hodgkins Likes It: A few years ago, this kind of flexibility and power would have only been possible on a desktop. Omnifocus is like TaskPaper on steroids. "This task manager has advanced features such as location-aware lists, voice entry, and forecasting for time-sensitive tasks," Hodgkins says.

Navigon USA for iOS
Price: $49.99
Category: Navigation app


Why Smith Likes It: You might think that between Google Maps and Apple Maps, you've got all your navigation issue solved. But as Smith points out, "Apple Maps and Google Maps require a data connection, which is something mobile users may not always have. With Navigon, the maps are stored on the iPhone so even if cell service is out, so users can get where they're going."

Articulation Station Pro for iOS
Price: $49.99
Category: Speech app

Why Hodgkins Likes It: Speech pathology issues are very real for some people. "Articulation Station is a top-notch app for children and adults with articulation problems," says Hodgkins, herself a former doctoral student in microbiology. "It improves speech clarity by [letting users] practice individual sounds alone, and by incorporating those sounds in sentences. It's a great tool for parents and speech-language pathologists."

Harrison's Principles of Internal Medicine, Official Reference for iOS
Price: $199.99
Category: Multimedia medical textbook

Why Hodgkins Likes It: Who doesn't want a doctor with an encyclopedia of crucial medical knowledge at his or her fingertips?! Hodgkins describes this app as "the essential resource for doctors and medical students studying internal medicine. It takes the static textbook and brings it to life with 100 videos, interactive diagrams and more."

Of course, the high prices on premium apps don't stop there. For folk studying the California Bar Exam, a download of BarMax CA, which offers a comprehensive bar review course prepared with help from Harvard Law School alumni, will set you back a cool $999.99. Once you pass the exam, you might want to celebrate by ordering VIP Black, ($999.99) the so-called "Millionaire's App" that has partnered with Gordon Ramsay Restaurants, Virgin Limited Edition, Firmdale Hotels, and other premium brands.

Then again, rich can be a ripoff. The most infamous $1,000 app in App Store history is I Am Rich, which we can sum up in one sentence: A glowing red gem icon that when pressed revealed this priceless "secret mantra:" "I am rich/ I deserv [sic] it/ I am good,/ healthy &/ successful." It wasn't that successful, though, nor did it make its developer rich, as Apple pulled the plug on the bogus app after just one day.
---
Related dealnews Features: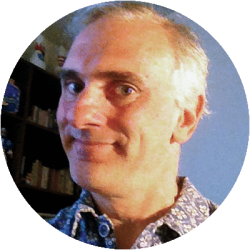 DealNews Contributing Writer
Lou Carlozo is a DealNews contributing writer. He covers personal finance for Reuters Wealth. Prior to that he was the Managing Editor of WalletPop.com, and a veteran columnist at the Chicago Tribune.
DealNews may be compensated by companies mentioned in this article. Please note that, although prices sometimes fluctuate or expire unexpectedly, all products and deals mentioned in this feature were available at the lowest total price we could find at the time of publication (unless otherwise specified).