10 Celebrity Pennypinchers: "I Only Have One Car, and It's a Toyota Prius"
The celebrity exploits, rumored or real, that most often make the tabloids involve excess. Think of Johnny Depp and Kate Moss bathing in champagne, or Victoria Beckham going on a million-dollar shopping spree.
But by contrast, the stars who pinch pennies and drive beaters break the lavish Hollywood lifestyle stereotype — and their stories are just as much fun to read. Here we gather 10 specimens of the rich and famous who also happen to be the rich and frugal, practicing the kind of financial restraint and budgetary austerity you'd sooner expect from your sock-darning, fruit-canning granny.
Donald Trump
Spy magazine didn't last long, but while it was around it gave us one big laugh for the record books. In its quest to crown "America's Cheapest Zillionaire," it sent out chintzy checks for $1.11 to 26 celebrities. While Kurt Vonnegut, Woody Allen, and Cher were among those on the hit list, only one American made it to the final round after cashing two more checks for 64 cents and 13 cents: The Donald. At least the billionaire real estate mogul had rich company; the only other person to pocket all the checks was Saudi Arabian businessman Adnan Khashoggi.
Tyra Banks
Celebrity Net Worth estimates that Tyra Banks has amassed some $90 million. But as the supermodel told theNew York Times, cheap is a way of life for her: "I'm frugal," she said. "I've always been this way. When I was young, my mom would give me my allowance, and I'd peel off a little each week and have some to spare." When Banks moved her business empire into its New York offices, she didn't like the carpet. But rather than rip it out, she repainted the walls instead, telling the Times: "Do you know what carpeting costs?"
Warren Buffett
You can be a billionaire like Oracle's Larry Ellison and buy a Hawaiian island, or you can be the Oracle of Omaha and buy a nice little pad in your Nebraska hometown for $31,500. That's how much Buffett, worth a reported $60 billion, paid for his residence in 1957. And he still lives there, though he could likely buy the whole city of Omaha and turn it into his own personal amusement park. Now while Buffett is frugal, we're betting that since becoming one of the world's richest men, he's had a few improvements made to the place.
Teri Hatcher
Born in Palo Alto, California, home to some of the tech world's richest entrepreneurs, Teri Hatcher may have an inferiority complex being worth a mere $50 million. Or maybe she's just rolling in the cheap; Hatcher clearly shuns the fancy autos that her Hollywood compatriots so adore: "I don't spend my money on sports cars or new million-dollar houses," she told People magazine in 2005. "I drive my cars for 10 years until they have 100,000 miles on them." Yeah, but does she change her own oil?
Sarah Jessica Parker
SJP is worth $90 million, and she's married to actor Matthew Broderick, who isn't exactly broke. Yet Parker can't forget her modest upbringing; her parents divorced and after her mother remarried, Parker grew up in a family of eight kids. Her family was on welfare for a time, and to this day Parker shuns huge shopping sprees and fancy restaurants. And as the Daily Mail reports, Parker took home all the clothes from her Sex and the City shoots: "My friends know me so well, and they know how terrified I am of being broke, and they think it is hilarious and humorous."
Tiger Woods
Tiger Woods has had plenty of problems (most of them his own making) over the last few years. But money hasn't been one of them, unless it comes to taking care of the people who wait on him. Woods has an estimated net worth of $500 million, but apparently doesn't share the wealth in tips. On numerous gossip sites, he's ranked among the worst celebrity tippers around, reportedly because he never carries cash. Some reports (unsubstantiated by reliable news sources, but juicy nonetheless) even claim that Woods once took back a $5 tip from a waitress after he realized he'd tipped her earlier in the evening. You can imagine how that made the waitress feel: teed off.
Leonardo DiCaprio
Some celebrities have sound reasons for their frugality, and you can count DiCaprio among them. Now granted, he did shell out more than $2 million for his own island in Belize. But in interviews, the star has repeatedly offered thoughtful insides about his pet causes and his personal quest to keep it tight. DailyFinance replayed this classic quote from the actor: "I don't fly private jets. I still have only one car, and that's a Toyota Prius. I don't spend money on a lot. Money is very important to me because it allows me the freedom to choose what I want to do as an actor and most importantly because I want to accumulate enough so that one day I can do something really great and beneficial for other people, for the environment, or for children."
Paul McCartney
All the Beatles made a fortune, but none more so than McCartney, who is widely reported to be worth more than $1 billion. But he never forgot his working class roots, and so he sent all his kids to public school instead of a private school. And if you're a rocker friend of Macca, perhaps you've even witnessed the frugal streak first hand. The Daily Mail tells of the birthday party McCartney threw for his now ex-wife Heather Mills, where guests had to pay for their own drinks at the bar. Even one of McCartney's daughters once described him as "a tight bastard." To which McCartney might croon in reply: Yesterday ... I had far too many bills to pay ... now it looks as though they're here to stay.
Mick Jagger
Now it can be revealed, once and for all, why Mick can't get no satisfaction: Apparently he haggled with call girls over the prices they charged, according to Debra Sharon Davis, author of the book Backstage Pass VIP. Ex-wife Jerry Hall has also complained that Jagger won't help support their four children or help them get homes. Radar reported in March that as far as Jagger is concerned, his step kids are on their own, even though he's worth about $300 million. My, it's tough being a rock star. But if he needs a bit more money, he could always hit up ex-bandmate Bill Wyman and buy one of the bassist's signature metal detectors to track down loose change on the beach.
Mark Zuckerberg
Facebook guru Mark Zuckerberg is reportedly worth almost $26 billion, which must make it hard to find a few quarters for the waiter when he's out on a date. The New York Post reports that the newlywed neglected to leave a tip on a $40 bill during his secret Italian honeymoon with wife Priscilla Chan. But Facebook users know firsthand how cheap Zuck is. He could've never even created Facebook without the idea from his classmates at Harvard. Nor will he set up any sort of help desk for Facebook users, though for just 1% of his fortune, Zuckerberg could fund a Facebook help desk with more than 500 employees for $260 million and keep it in place for 10 years, paying each employee $50,000 a year, before the money would run out.
For some people, frugality is all about valuing acquired resources and stretching a buck until it cries for mercy. Yet for others, it's all about being a cheapskate, a miser, a person who can never have enough no matter how much they've got. So the next time you see a celebrity acting stingy, even as you envy everything they've accumulated, take pause. In the ways that matter most, they're probably more poor than you think.
---
Related dealnews Features: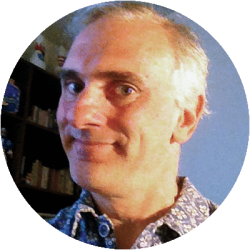 Contributing Writer
Lou Carlozo is a DealNews contributing writer. He covers personal finance for Reuters Wealth. Prior to that he was the Managing Editor of WalletPop.com, and a veteran columnist at the Chicago Tribune.
DealNews may be compensated by companies mentioned in this article. Please note that, although prices sometimes fluctuate or expire unexpectedly, all products and deals mentioned in this feature were available at the lowest total price we could find at the time of publication (unless otherwise specified).