10 Awesome New Features in Windows 10 You Should Know
Touch-centric Windows 8 was widely panned. Windows 10 is a return to form, with some fun extras too.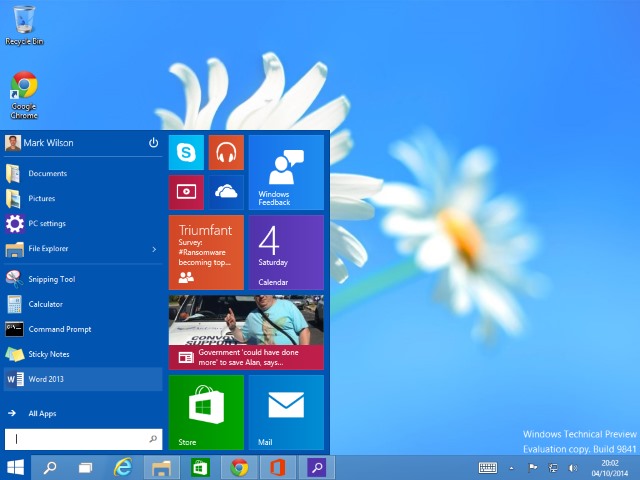 Microsoft's latest version of Windows is finally here, and for most of us it's available as a free upgrade. Should you be rushing to install your copy? The short answer is: Yes! (The longer answer is: You might want to wait a bit for the bugs to be patched.)
But you first might want to hear about all the improvements and eye-catching new features that await. The OS has been widely available for about a week now, and plenty of tech outlets have weighed in with their reviews. We sifted through all the announcements and hands-on assessments to detail the top 10 features to Microsoft's latest, free OS.
Cortana Jumps From Phone to PC
A built-in personal assistant capable of answering to your voice commands is a welcome step towards the future. Microsoft's Cortana, which originally debuted on Windows Phone, is easy to use and it can deliver the answers you need, set reminders, and offer up relevant information that you might find useful when you need it. The more you tell it, and the more Microsoft services you use, the more useful it's likely to be.
If you've already gotten used to Cortana, Siri, or Google Now on your phone, you'll appreciate having a personal voice assistant on your desktop or laptop. It's not yet perfect, as the Digital Trends review points out, but it's "the first voice-activated assistant bundled by default into a computer operating system."
The Start Menu Returns
When Microsoft replaced the traditional Start menu with a full screen touch-friendly version in Windows 8, it would be fair to say that it didn't meet with widespread approval. Windows 10 restores the Start menu you know and love, but also adds customization options, and retains a scaled down Live Tile launcher for touchscreen users. The Tech Radar review calls it "functionally excellent."
Edge Browser is a Promising New Tool
It's been a long time since Internet Explorer ruled the roost, and the Edge browser is the result of Microsoft going back to the drawing board. It's minimalist, speedy, and clean, with integrated Cortana and a handy reading mode. There are lots of reasons to try it out, as The Next Web points out, but the big reason to delay is missing add-ons or extensions. It's still a work in progress, but this is a very promising start.
View Open Programs at a Glance, Customize Multiple Desktops
The old trusty Alt-Tab option still works just as it ever did in Windows 10, but the platform also now offers a visual view of all your running programs. Tap the Task View button in the Taskbar and you can see what's open and switch into whatever you want. You can also set up multiple virtual desktops of apps organized just how you want them. Great for multiple projects, or for separating work and play.
Transition to Tablet-Friendly Mode in a Smart Way
With a hybrid device, the act of folding away the keyboard will automatically pitch you into tablet mode, which tweaks the user interface to be more touch-friendly. On a touchscreen PC you can choose when to switch between modes, and it happens quickly and smoothly. This gives you the best of both worlds, instead of bowing to one as Windows 8 did.
The Engadget review suggests, "Looking ahead, Continuum has the potential to completely change the way we compute." In the future we might be using our phones with the big screen TV and wireless accessories, the way we use desktops now.
Central Hub for Notifications
It has been a long time coming, but Windows finally gets a central place for notifications. They pop up as they come in, but you can dip into the Action Center at any time to see a complete archive of everything you may have missed. There are even some handy shortcuts and quick toggles in here. The Ars Technica review calls it "a good thing to have in the operating system."
Microsoft Hello: Unlock Your PC With Your Finger or Face
Forget about the PIN or the password, you can log into your computer with a fingerprint or with your face, provided it has the necessary fingerprint reader or 3D infrared camera. Usually, there's a trade-off between security and convenience, but as the PC World review points out "Microsoft Hello promises to be simpler and more secure." Newer devices are more likely to be equipped with the hardware to take advantage, but what could be more convenient than just glancing at your camera to log in?
Xbox Integration
"Microsoft's Xbox app might be my favorite new feature," says The Verge. And no wonder: It enables you to stream Xbox One games to your laptop or PC. The Activity Feed keeps you up to date with your gaming buddies, and it's a breeze to start conversations. The app also makes it easy to record video or screenshots of gameplay.
Office Apps That Transition Well to Phone and Tablet
New versions of Mail and Calendar are the same apps that will run on Windows 10 phones when they land later in the year. Microsoft's Office suite are also universal apps, potentially making it easier to pick up work on a new device, where you left off on a different one. This should also help encourage developers to create more apps for the platform as it expands the potential user base.
Command Prompt and Settings App Get an Overhaul
The ugly old command prompt has finally had a makeover in Windows 10. There are also some new options to try out, including copy and paste, text wrapping, resizable windows, hotkeys, and more.
It's not the only Windows stalwart to get the makeover treatment. No one enjoys digging around to find the right settings menu. Why can't everything be in one place? Well, with Windows 10 it almost is. The Settings app is your first port of call anytime you're looking to tweak settings and it proves to be well laid out and easy to read.
There are lots of enticing reasons to think about securing that Windows 10 upgrade. It delivers a good mix of the best things about Windows 7 and 8, with some extras thrown in for good measure. If you've got Windows 7 or above on your PC, laptop, or tablet, then you can get Windows 10 for free today. That offer is good for the next year.
Readers, have any of you upgraded to Windows 10 yet? What do you think of the new OS? Would you recommend switching? What are some of your favorite features? Share your thoughts in the comments below.
---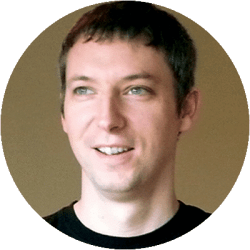 Contributing Writer
Simon is a technology journalist with a background in games development. He is fascinated by all things tech, particularly mobile and videogames, and he loves to share that passion with other tech fans.
DealNews may be compensated by companies mentioned in this article. Please note that, although prices sometimes fluctuate or expire unexpectedly, all products and deals mentioned in this feature were available at the lowest total price we could find at the time of publication (unless otherwise specified).