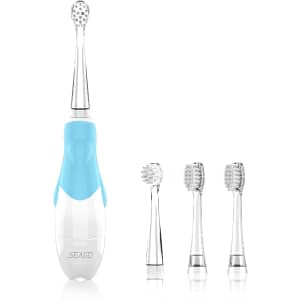 Take half off when you apply coupon code "50BWV5O8", making this the lowest price we could find by $3. Buy Now at Amazon
Tips
Available in 513blue and 513pink at this price.
The 977green and 977pink options drop to $9.99 with the same code.
The 513 Brush Heads drop to $4.49 and 977 Brush Heads drop to $4.99 with the same code.
Sold by Seago via Amazon.
Features
suitable for ages 6-months to 4-years
oscillates up to 16,000 times a minute
built-in 2 minutes smart timer
IPX7 waterproof
DuPont bristles
LED light
Model: SG513
↑ less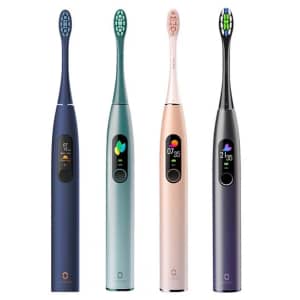 Tips
Shipping insurance is automatically added in cart, but can be removed. (The price shown does not include it.)
Available in several colors.
This items ships from a GWTR warehouse and may take up to 4 weeks to arrive.
Features
32 adjustable levels
IPX7 waterproof rating
2-in-1 charger and holder
magnetic mount
↑ less