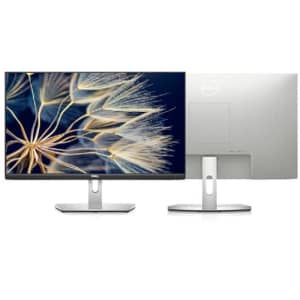 Features
24" 1920x1080 (1080p) IPS display
4ms response time
HDMI and DisplayPort inputs
Model: S2421H
UPC: 884116375500
↑ less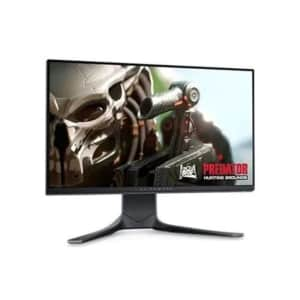 up to 39% off + extra 10% off
free shipping
Apply coupon code "SAVE10" to save and get a monitor upgrade. (Coupon may automatically apply in-cart.) Shop Now at Dell Home
Tips
Pictured is the Alienware 25" 1080p 240Hz Gaming Monitor for $296.99 after discount in-cart (low by $33).
↑ less
Computer Monitors: The Basics
You've found your perfect computer, but now you need a display. The type of monitor you should buy (and how much you'll spend) depends on what you're using it for. A gamer has different needs from someone who will only use their monitor for watching YouTube. No matter what you're shopping for, DealNews has the monitor deals you need.
Common Terms
When you're shopping for a monitor, it's important to understand some basic terminology:
This measurement, expressed as two numbers separated by a colon, is a proportional representation of the monitor's height and width. The three most common aspect ratios are 4:3, 16:9, and 21:9, with higher-end monitors available in more extreme ratios.
The viewable screen is the part of a monitor that displays content, as opposed to the parts that may be covered by a border. You might see this measurement listed after the size, such as: 24''(23.6" Viewable). Many monitors are now borderless.
Resolution is how many pixels make up a screen, and is described as length x width. For example, a 1080p monitor has a resolution of 1920x1080 pixels.
The response time is how long it takes for a monitor to change individual pixels from black to white (or in some technologies, gray to gray). This determines how sharp an image is. When viewing a monitor's response time, the lower the number, the better.
The refresh rate is how many times the image updates each second. This is measured in Hertz (Hz). In general, you should buy a monitor with at least a 60Hz refresh rate, but higher numbers are generally better. (Note that not all manufacturers include specs regarding refresh rate.)
Display Panel Types

Twisted Nematics (TN): These panels are the fastest and most inexpensive panels on the market. But what you make up for in speed and price, you lose in color and viewing angles. TN panels are an especially good choice for gamers who need higher refresh rates, and low response time.