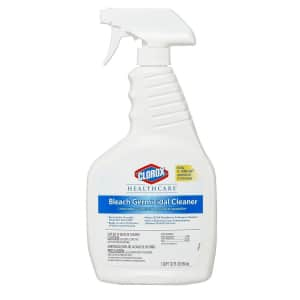 Tips
Choose in-store pickup to dodge the $9.95 shipping fee.
(Alternatively, shipping is free over $25 for Staples Rewards members. It's free to join; plus, you'll receive no minimum free shipping for the first 3 months.)
↑ less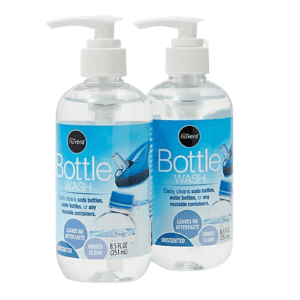 That's about $2 less than you'd pay having this quantity shipped direct from Nuvera. Buy Now at QVC
Tips
Posted by India.
Why does she love this deal? "I am an avid reusable water bottle user (I carry one with me everywhere I go). Consequently, I spend a good bit of time washing them, and not all can go in the dishwasher (and for me, regular liquid dish soaps are too sudsy and smelly for my water bottles). I love this particular bottle wash because it is super easy to use, rinses easily, and doesn't leave any odor or residue."
Features
two 8.5-ounce bottles
low suds
unscented
designed for water bottles and other reusable containers
↑ less
Want to know the moment we post a great deal on Cleaning Supplies?
Create an Alert