The experts within Castle DealNews love nothing more than a strong discount on the biggest shoe brands, so keep your eyes affixed here for the best deals on Nike, adidas, New Balance, Birkenstock, and more.

Best Shoe Sale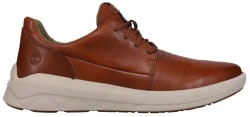 Shoebacca Clearance Sale
Store:
Shoebacca
Discount:
Up to 80% off + extra 10% off
via code "SHOE10"
Shipping:
Free shipping
I like these 10% off coupon codes that don't beat around the bush. No "FRIENDSANDFAMILYAREBEST", no random alphanumerical mess. Just say what you see. "SHOE! 10!" adidas shoes? TEN! PUMA shoes? TEN! New Balance shoes? TEN! Times like this, the world just makes a little more sense than usual.

Note that if the item you buy costs less than $50 and you return it, the store will deduct a $6.50 restocking fee. (Oh no! The world has returned to its normal awful state.)
Best Men's Sneaker Deal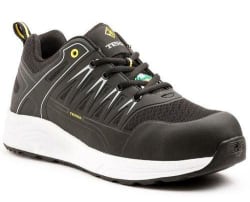 Terra Men's Rebound Sneakers
Store:
Tactical Closeout
Price:
$29.99
Shipping:
Free shipping
Lowest By:
$60
Expiration:
September 30
Word of warning: they seem to have inexpertly pasted the marketing copy for a backpack on the product page of these shoes. At least, I don't think these shoes boast "many internal pockets [...] suitable for transporting flashlights, documents, sunglasses, etc." But even still, these shoes are a solid two-thirds off, and that makes up for any kind of internal misunderstandings.
Best Women's Sneaker Deal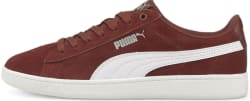 PUMA Women's Vikky v2 Sneakers
Store:
eBay
Price:
$24.99
Shipping:
Free shipping
Lowest By:
$25
Vikky-vikky-wild, Vikky-wild, Vikky-wicki
Wild Wild West, price? Best, desperado!
Rough rider? No, you don't want nada
None of this "eurgh, paying list", eBay runnin' this
PUMA shoe soldier, look – has this rap sold ya?