From adidas to Uniqlo and Allen Edmonds to Wilsons Leather, this is your guide to the best men's clearance sales, designer clothes deals, and everything discounted in the world of men's clothing.
Best Men's Sunglasses Sale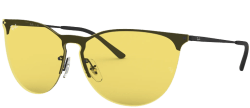 Ray-Ban Seasonal Sale
Store:
Ray-Ban
Discount:
Up to 50% off
Shipping:
Free shipping
Rays shall once more be Banned thanks to what we're referring to as the slightly mysterious "seasonal sale". You can call it a Summer Sale, Ray-Ban. That's the season. It's kind of your time to shine. It's also the sun's time to shine, which means its time for you to buy some shades.
Best Men's Jacket Deal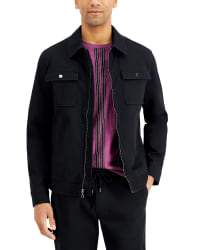 INC International Concepts Men's Twill Jacket
Store:
Macy's
Price:
$24.96
Shipping:
Pad for free shipping w/ $25
Lowest By:
$105
A visit to the Wikipedia page for "twill" reveals such dark secrets as: "If there are warp floats on the technical face (i.e. if the warp crosses over two or more wefts), there will be filling floats (the weft will cross over two or more warps) on the technical back." Do you understand any of that? Me either, but that's why we leave the wales and wefts to the good people at INC International Concepts, and just buy the results when they're steeply at discounted at Macy's.
Best Mens' T-Shirt Deal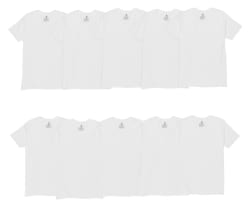 Hanes Men's Super Value V-Neck T-Shirt 10-Pack
Store:
Target
Price:
$17.99
Shipping:
Pickup,
or free shipping w/ $35
Lowest By:
$14
Maybe it's a side effect of the weird year we're only now emerging from, but it strikes me as a very tempting extravagance to buy three of these 10-packs for a little over $50 (you'll bag free shipping along the way as a bonus) and wear a new, identical T-shirt every day for a month. No matter how many months' worth of T-shirts you stock up on, you'll be paying just $1.79 per shirt which actually seems beyond reasonable. Just stock up on a year's worth of T-shirts, send them off to Marine Layer for recycling after a single wear, and you might even end up saving on laundry expenses, I don't know, I didn't do the math.