How to Get the Best Men's Clothing Deals
If you're looking for a legitimate men's clothing sale online, do so with care. Not every sale is actually a good deal. After all, the online space is jam-packed with "deals", but not all deals are created equal. That being said, with the right approach, you can get your hands on the best deals in town. A true deal offers a quality product at a good price. If you're spending less money on an inferior quality clothing product, you're doing it wrong and that's not a deal. So, how do you do it right? You're about to learn how.
---
Quick Links to Men's Clothing Categories
---
Men's fashion is more than just clothing--it's also about making an impression. The way you dress can have a direct impact on your image and how others perceive you: in the corporate world, in your social life, and all areas of life. Men's clothing has been influenced by a variety of factors. Let's take the Mad Men show for example, where the wardrobe - which is aptly described as "outstanding" - seems to have reminded men the world over of the effect a classic sleek look can have. Hip hop is another influencer when it comes to men's clothing. Thanks to hip hop, men have had the freedom to get a lot more creative with their wardrobes, adding trendy streetwear items to daily attire, such as oversized t-shirts, vintage basketball jerseys, and funky sneakers.
Do not get overwhelmed. We all know shopping can sometimes be a drag. You might want to start with the staples that every man needs in his wardrobe. Button up shirts, jeans, dress shoes (one brown pair and one black pair) and belts (to match your shoe colors) are great starting points. There is no better place to start building your wardrobe than by looking through men's clothing deals advertised online.
Popular Men's Clothing Options
The best men's clothing sales online won't just offer you one bland product to choose from. Instead, you will receive a wide variety of options to choose from. You should be able to select from a range of colors, styles, and materials.
You can't go wrong by choosing from well-reputed men's clothing brands such as Levi's, Hanes, Sketchers, Lands' End, Banana Republic, Fruit of the Loom, and similar. Choose clothing colors to suit your personality and skin tone, but when it comes to fabric types, you should choose according to comfort and style. For instance, wool is a wrinkle-free fabric that breathes well depending on the clothing bulkiness. Cashmere is luxurious, linen is lightweight, cotton is breathable and flexible, and silk is comfortable and luxurious. When it comes to men's casual and formal wear, cotton is often the most popular choice.
What to Wear for Various Occasions
Choosing what to wear can be tricky. Don't risk your personal style by believing that it's just not a guy thing to be well-dressed and fashion conscious. Instead, educate yourself on latest fashion trends and gather advice on what the most suitable outfits to wear to specific occasions are. Consider the following:
Weddings
In the summer, a linen suit with a cotton blend button down shirt is a great choice. Choose a semi-formal style with a pop collar and you can't go wrong. Dress shoes, and socks that match the color of your suit, will also spruce up your look. For a winter wedding, a dark suit, either solid or with a subtle pinstripe or check, is always a good option. Formal weddings call for black-tie and a tuxedo.
Dates
Heading out on a date? Dress the part, but don't over-do it. Don't dress for a job interview. Rather wear well-fitting jeans with a casual button-up shirt and sneakers or casual oxfords. Mixing and matching formal with casual can also look quite trendy. For this look, wear dress shoes with dark colored, snug-fitting jeans and a white shirt.
Day Out at the Beach
There will always be days at the beach, so when you're shopping for men's clothing online, keep your eyes open for light-colored t-shirts (dark colors absorb the heat) in lightweight fabrics. Quick-drying fabrics are best for shorts (in case you fancy a dip in the water). Cotton t-shirts are usually a top choice for the beach, because the fabric is breathable and flexible.
Working Out
Men have so many great options for workout wear these days. Whether you workout or train indoors or out will influence decisions here. Either way, jogger or track pants, comfortable shorts (not too loose fitting), comfortable T-shirts or tank tops (either a cotton blend or some other lightweight, moisture wicking material), cotton socks, a stylish hoodie, and performance cross training shoes, good for weight lifting and running are all essential for every guy looking to spend time in the gym or working out outdoors.
Outdoor Fun
Here too, weather plays a big role. Are you out in the warm sun of San Diego or the chilly climate of Boston? Will you be traveling? You may want to stock up for all situations. Casual sneakers and boots are a must for any collection but flip flops are often quintessential in many areas. Casual or outdoor pants have multiple uses - and don't forget a belt or two if necessary. Casual button down shirts, polos, and long sleeve Ts give you the flexibility to go out and sit at a classy cafe or get your hands dirty without having to swap outfits. If it's cold, don't forget to layer up with a jacket, sweater or sweatshirt. Don't neglect the accessories like scarves, gloves, hats, and sunglasses.
Tips for Buying Men's Clothing Online
The best men's clothing deals online are ones that are well researched. Don't get starry-eyed at the mere mention of a "sale" or deal". Follow these tips to ensure that you make wise choices.
Take your time and comparison shop online. Some stores might have the same or similar items at vastly different prices. Be mindful of outlet brand quality downgrades that won't last long, fade, stretch, or simply won't perform as expected. Men's clothing is an investment. Look to be stingy in other places.
Scour the internet for reviews on the clothing items you want to buy. Make sure that others have been happy with their purchase and that sizing is true and consistent--this is often an issue with shoes, for example. Getting something cheap doesn't mean much if it's of a poor quality or does not perform as expected.
One thing we often overlook is return policies. We get excited for that perfect piece and want to click add to cart but often neglect what might happen if it does not fit as expected or arrives damaged. Read the fine print. Some items cannot be returned once used or opened such as shoes and underwear. Your time to return may be limited or the original packaging or tags must still be one the item. Also note whether the store pays the return shipping or you do. Finally, determine if there is a restocking fee. You should also ask yourself if this is a store that you would buy from again in case the return results in store credit.
Make the most of delivery fees by trying to buy most of the items you need from the same online store and, of course, look for free shipping.
Accessories to Complete Your Look
Adding a fresh range of clothing to your wardrobe is about more than just buying jeans, t-shirts, shirts, and jackets. You will also want to consider key accessories to add comfort and style to your wardrobe. Some popular men's accessories to consider adding to your collection include:
Wallet or money clip

Watch

Scarf

Sunglasses

Cap or hat

Socks

Gloves

Coat

Belt

Tie
Best Time to Buy Men's Clothing
Timing your purchase could save you hundreds of dollars. One thing you can do is keep an eye open for men's clothing sales all year round, but there's also a strategy that can be applied. For instance, waiting until the end of a season is a great way to shave hundreds of dollars. Many stores overstock their warehouses as summer approaches, for instance. When the season comes to an end and they have a surplus of stock, they list everything from last season at reduced prices. Start looking out for sales advertised towards the last week and into the first week of each season.
In addition to this, be ready to snap up great deals on the big shopping days throughout the year. Most clothing stores host sales on the following years (mark these days on your calendar):
Father's Day

Fourth of July

Amazon Prime Day

Black Friday

Cyber Monday

Super Saturday
Best Places to Buy Men's Clothing
Snapping up the best online men's clothing deals is about knowing where to shop. You can find a number of deals and sales right here, but some great merchants to support include Gap, Kohls, Macy's, Marmot, Amazon, Walmart, Target, and Proozy to name a few.
Below are the best deals on men's clothing & accessories right now
Best Men's Activewear Deal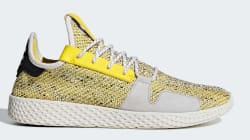 Collaborations Archive Sale at adidas
Store:
adidas
Discount:
30% off
Shipping:
Free shipping
The best part of adidas collaborations is imagining Reverend Run beavering away on the factory line for the Superstar Run-DMC Shoes, or Jonah Hill wracking his brains over several long candlelit nights before eventually throwing his pencil down, leaping to his feet, and triumphantly shouting "I've got it! Big puffy jacket!" Actually, I lie – the best part of adidas collaborations, in this case, is the discounts. Look at those numbers go!
Best Men's Father's Day Deal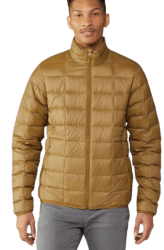 Early Father's Day Gift Sale at REI
Store:
REI
Discount:
Up to 51% off
Shipping:
Pickup,
or free shipping w/ $50
While my dad's primary reaction to REI is wondering where it exists in what he assumes is a broader shared universe containing NCIS, CSI, SVU, and SCTV, yours might be more interested in the discounted shoes, jackets, Garmin watches, and more that are on offer in their early Father's Day sale. It's not a huge selection just yet, but we're seeing items from Patagonia, The North Face, Nike, and more.
Best Men's T-Shirt Deal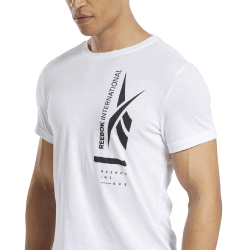 Men's T-shirts at Reebok
Store:
Reebok
Discount:
from $6.79 via code "GEARUP60"
Shipping:
Free shipping
Expiration:
May 25
The code "GEARUP60" stacks with both sale and non-sale items on this page, so you've got over 40 styles to choose from. Will a deep dive into this sale reveal the secrets of what I can only presume is a hip sporty new way of wearing your sweater around your waist? I make no promises.
Best Men's Jeans Deal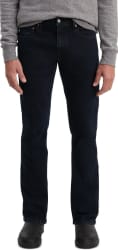 Levi's Men's Jeans at Macy's
Store:
Macy's
Price:
from $20
Shipping:
Pickup,
or free shipping w/ $25
Dozens upon dozens of Levi's styles are discounted in this sale, which can only mean one thing: we have been visited by the fabled Jean Genie. If this is not what that song was about, do not tell me: you can't spell "denim, Alan" without "denial".
Best Men's Accessory Deal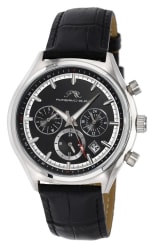 Men's Watch Sale at Nordstrom Rack
Store:
Nordstrom Rack
Shipping:
$7.95 s&h,
or free shipping w/ $89
Do you have time to browse this entire, 1,300-item watch sale? If only there was some way to tell. Discounted brands include Invicta, Tissot, Nautica, Bulova, and Citizen.