From adidas to Uniqlo and Allen Edmonds to Wilsons Leather, this is your guide to the best men's clearance sales, designer clothes deals, and everything discounted in the world of men's clothing.
Best Men's Jacket Deal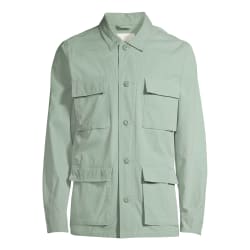 Free Assembly Men's Fatigue Jacket
Store:
Walmart
Price:
$6
Shipping:
Free shipping w/ $35
Lowest By:
$34
This seems more like a shirt to me but Walmart has decreed that it be known as the Free Assembly Men's Fatigue Jacket and therefore a jacket it is. It's only available at this price in Green Porcelain but that's $34 less than what it costs in other colors so the enforced greenness is by all accounts very much worth it. Assuming this is indeed a jacket then you will note that $6 is absurdly cheap for such an item and thus, a deal this most definitely is.
Best Men's Shoes Deal

PUMA Slide Sandals
Store:
eBay
Price:
$2 for $20
Shipping:
Free shipping
Two pairs of PUMA Slide Sandals are better than one. This is fact. You can get two such pairs for a mere $19.99 at eBay right now. Were you to buy the pictured sandals, you'd save $28. Think of all the fun you'll have. While one pair is in the wash, that faithful second pair will be resting comfortably on your feet. When both pairs are in active rotation, you can use the pair that isn't being worn as a makeshift fly/insect squasher, to ruthlessly deal with unwelcome visitors who have thought it ok to land on one of your fine surfaces. Or, should the day ever come when you need the raw materials, your second pair could be melted down and then reconstructed into something brand new. These are all great use case scenarios for owning two pairs of PUMA Slide Sandals and I won't hear otherwise.
Best Men's Shorts Deal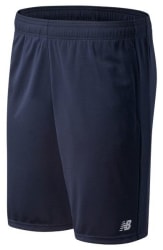 Men's Shorts at Joe's New Balance Outlet
Store:
Joe's New Balance Outlet
Discount:
Up to 70% of + BOGO 50% off
Shipping:
Free shipping
Don't get shortchanged in this deal – opt for two pairs of correctly marked, discounted shorts, and you'll get an extra 50% off the second pair. Also, not to toot our own dealhorn, but entering coupon code "DEALNEWS" will get you free shipping on this and any other order you care to place. It's the coupon code equivalent of you "knowing a guy".
Best Men's Hat Deal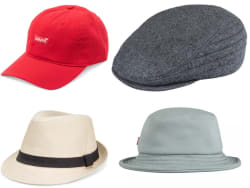 Levi's Men's Hats at Macy's
Store:
Macy's
Discount:
40% off
Shipping:
Pickup,
or free shipping w/ $25
There was a time – a better time, you might argue – where a man would be judged not by the content of his character, but by the quality of his hat. A dash to the haberdasher to have you habers dashed would not be rash, especially if, like these Levi's hats, the haberdasher's prices were slashed. We can have those times back in a flash, thanks to this price crash.