The best of the best when it comes to video game deals, cheap consoles, and discounted accessories are gathered here, in one convenient roundup.
Best Video Games Freebie Deal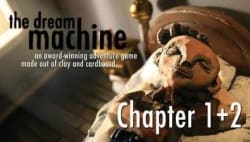 The Dream Machine: Chapters 1 and 2 for PC or Mac
Store:
Steam
Lowest By:
$4
Expiration:
May 17
It would be inaccurate to say point and click adventure games are back because truthfully, they never left. Case in point, The Dream Machine, of which you can grab chapters one and two for free on Steam right now. It's a small savings of $4 but free is indeed free. The remaining four chapters are 75% off too, should you find yourself wanting to experience the complete tale.
Best Console Deal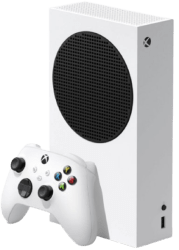 Microsoft Xbox Series S 512GB SSD All Digital Console
Store:
Microsoft Store
Price:
$299.99
Shipping:
Free shipping
"But isn't this at list price?", I hear you asking. Right you are observant reader. But! It's a hard to find and very much in demand item and thus, it's worth a mention in our estimation even at regular price. If you're still playing at 1080p, then perhaps the cheaper Series S would be a wiser investment rather than the more expensive and 4K inclined Series X. Do note however that the Series S is a digital console, meaning it does not have a disc drive to use with ye olde physical media. You can however expand its storage with the expansion add on. Naturally, this is sold separately.
Best Nintendo Switch Video Game Deal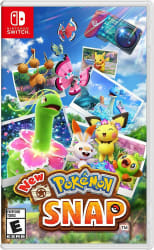 New Pokemon Snap for Nintendo Switch
Store:
eBay
Price:
$49.99
Shipping:
Free shipping
Lowest By:
$10
It may have taken Nintendo 21 years to make a sequel to Pokemon Snap but it only took less than a week for said sequel to drop in price. New Pokemon Snap is currently available for $50 on eBay, which is a low by $10. If you've ever wanted to take pictures of a Scorbunny, the time is now.
Best Console Video Games Sale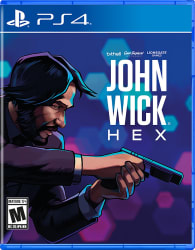 Gamefly Used Game Sale
Store:
GameFly
Price:
from $5.99
Shipping:
Free shipping
Remember physical video games? GameFly does and they're offering a bunch of them used at discounted prices starting from as low as $5.99 for PlayStation 5, PlayStation 4, and Xbox One. Featured games include Persona 5 Strikers, Hitman III, and Spider-Man: Miles Morales.. This is a great opportunity in particular to stock up on the likes of PS5 titles that have come down from their rather outrageous launch prices (it happens every new console generation).
Another Great PC Games Sale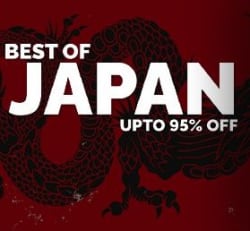 Green Man Gaming Best of Japan Sale
Store:
Green Man Gaming
Discount:
up to 95% off
Expiration:
May 13
There's a dangerous amount of anime in Green Man Gaming's Best of Japan Sale. You can save up to 95% off anime games as well as the likes of oddball cult classic Killer 7, numerous Guilty Gear fighting games, and Nippon Marathon (it's like Fall Guys but good). There's even a few visual novels too for those who like to combine their reading and games playing.