The best of the best when it comes to video game deals, cheap consoles, and discounted accessories are gathered here, in one convenient roundup.
Top Video Game Freebie Deal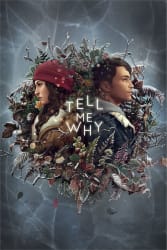 Tell Me Why Chapters 1-3 for Xbox One / Series X|S or PC
Store:
Microsoft Store
Price:
free
Shipping:
Digital download
Lowest By:
$20
Tell Me Why hails from Life Is Strange creators Dontnod Entertainment and it's free for the entirety of June in recognition of Pride Month, saving you $20. It's very much in the same wheelhouse as Life Is Strange from a gameplay perspective. Tell Me Why is notably one of the very few games to feature a trans playable character and while it's not my place to say definitively whether or not it captures that experience appropriately, the developers at least seemed very sincere in their efforts to treat the narrative they wanted to tell with a considered amount of reverence.
Incredibly, More Free Video Game Stuff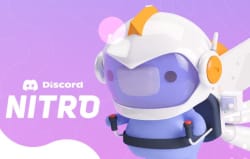 Discord Nitro
Store:
Epic Games Store
Discount:
3 months free for new users
Lowest By:
$30
Expiration:
June 24
Discord is the communication app of choice for most players of games on PC and for good reason. It's free, works very well most of the time, and offers a solid feature set. You can of course opt for a premium account should things like animated avatars and full 1080p screen sharing appeal. If you haven't been a Nitro user before, the Epic Games Store is offering three months for free. That's a savings of $30 and plenty of time to work through the numerous gifs you can pull from this video to use as your avatar.
Somehow Yet Another Great Video Game Freebie Deal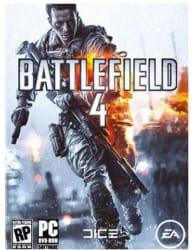 Battlefield 4 for PC (Origin)
Store:
Amazon
Price:
free w/ Prime
Lowest By:
$18
Expiration:
June 21
If you're a Prime member, you can currently grab Battlefield 4 for PC for the tidy sum of zero bucks, amounting to a low of $18. With Battlefield 2042 out later this year, perhaps now is the time to look back on the simpler days of Battlefield before the 128 player matches, wingsuits, and harrowing tornado storms arrive.
Top Nintendo Switch Deal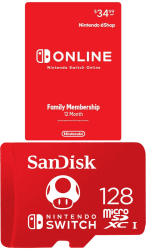 Nintendo Switch Online 12-Month Family Membership w/ 128GB SD Card
Store:
Best Buy
Price:
$34.99
Lowest By:
$23
Best Buy is currently offering a Nintendo Switch Online 12-Month Family Membership along with a SanDisk 128GB microSDXC Card for $35. This equals a savings of around $23 versus buying both separately elsewhere at the lowest prices we could find. The Switch Online membership will grant you access to a library of classic Nintendo games as well as affording you the ability to play Switch games online, including Tetris 99 which you'll get for free with your membership. More Tetris can only be a good thing.