The best of the best when it comes to video game deals, cheap consoles, and discounted accessories are gathered here, in one convenient roundup.
Best PC Game Freebie Bonanza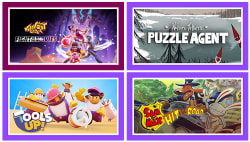 PC Games w/ Prime
Store:
Amazon
Price:
free w/ Prime
For Prime members, Amazon's monthly smattering of freebies has arrived and it's a pretty solid selection. Knockout City, the well received multiplayer dodgeball game, takes the status of the most notable recent release that's part of the offerings. If you cast your mind all the way back to 2010 , you'll find Nelson Tethers: Puzzle Agent, a surreal adventure game from dearly departed Telltale Games. I know you're suffering from nausea at this point but we've got one more stop in the time machine before we can return to the present in the form of classic point and click title Sam & Max Hit the Road from the ye olde year of 1993. There's a few other lesser known games too, all of which is to say, huzzah for free stuff.
Best PlayStation Video Game Sale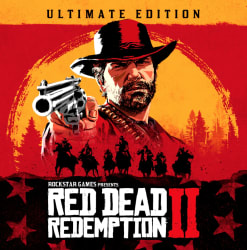 PlayStation Store Double Discount Sale
Store:
PlayStation Store
Discount:
Up to 74% off
for PS Plus members
Expiration:
September 29
Gather round PlayStation Plus members for the gaming gods shine favourably on you this day. Double discounts have struck and so there's savings of up to 74% to be had on the likes of Red Dead Redemption 2, Star Wars Jedi: Fallen Order, and Crash Team Racing Nitro-Fueled. Those are video games that exist and they can now be yours for less money. That's how deals work, you see.
Best Xbox Video Game Sale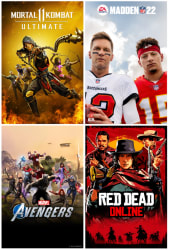 Microsoft Xbox Game Specials
Store:
Microsoft Store
Discount:
up to 90% off
"Special" is a big word to throw around but when discounts of up to 90% off are in hand then the argument for its justified use is, well, justified. Therefore, hats must be tipped to Microsoft who do be offering the previously mentioned up to 90% off Xbox games. Tom Clancy's Ghost Recon Breakpoint is $45 off, Biomutant is $20 off, with prices for all starting from $2.99. "I'm Master Chief and this is my favourite set of discounts on the Microsoft Store", the famed space warrior had to say about it all.
More Free PC Games? Yes!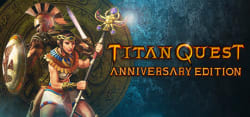 Titan Quest Anniversary Edition for PC
Store:
Steam
Price:
free
Lowest By:
$20
Remember Titan Quest? Truthfully, I don't. But! Plenty of folk do and they hold the 2005 hack and slash action RPG in high nostalgic regard. Perhaps you will too when you play it for the neat and tidy price of free. It's usually $20 but right now on Steam it'll cost you nothing to add it to your library forever.