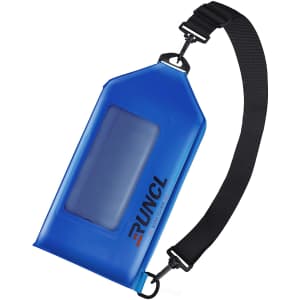 Tips
The coupon works on all colors.
The single dry bags are priced at $7.79 after coupon. The 2-bag sets are priced at $9.60 after coupon.
Available in many colors.
Sold by Runcl Direct via Amazon.
Features
Touch-screen usable windows in the larger bags.
IPX65 waterproof
Adjustable strap
↑ less
Want to know the moment we post a great deal on Phones & Cell Phones?
Create an Alert