The Best Electronics Deals

From TVs to turntables and smartphones to Switches, there's a grand plethora of electronics deals to pick from, so we've narrowed it down to five of the best to help you choose. The results will shock you! (Hopefully not from faulty wiring.)
Best Power Management Deal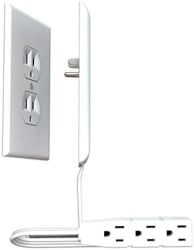 Seek Socket Outlet Cover w/ 3-Outlet Power Strip
Store:
Amazon
Price:
$23.95
Shipping:
Free shipping w/ Prime
Lowest By:
$20
Christmas decorations have already started showing up in stores, so 'tis the season to discover that ho-ho-holy cow, you do not have nearly enough outlets in your home for all your December demands. How in the world are you going to power your half-dozen holiday trees, your sprawling winter wonderland diorama, all the extra appliances you'll need to cook for the army soon to be invading your space, and the 500 miles of blinking lights strangling your home's exterior (because you will be visible from space this year, dagnabit)? Well, this 3-outlet power strip should help a little, although maybe you true Festivus fiends might want to consider getting several to avoid a Griswold-type fire hazard, yeah?
Best Power Management Deal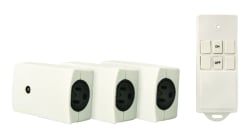 Woods Wireless Appliance Switch 3-Pack
Store:
Ace Hardware
Price:
$11.99
Shipping:
Pickup
Lowest By:
$7
Getting up out of your comfy chair to walk across a whole room just to switch on a lamp? That's sooo two-thousand-and-late, amirite? And voice control, eh, that can be a little unnerving, what with Alexa, Siri, HAL 9000, whatever jockin' your style (and maybe lockin' you out of your spaceship house). Well, you can get that middle ground of future flow with this wireless appliance switch 3-pack. With one remote control, you can remain comfortably seated while lighting a lamp, firing up a gaming console, or making your stereo pump that boom, boom, boom.