From TVs to turntables and smartphones to Switches, there's a grand plethora of electronics deals to pick from, so we've narrowed it down to five of the best to help you choose. The results will shock you! (Hopefully not from faulty wiring.)
Best Phone Deal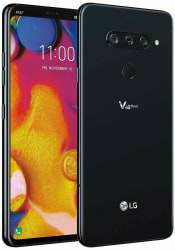 Cell Phone Deals
Store:
eBay
Discount:
Save on almost 500 items
Shipping:
Free shipping
Let's not beat around the bush -- smartphones are as expensive as they are necessary, nowadays. However, let's put this in context: your '90s average Joe(sephine) would have shelled out a still-stunning $900 for the iconic Nokia 6110 (although it did bless us with "Snake", so...). And poor '80s average Josephus? A hope-you-don't-have-kids-to-put-through-college price of $3,995 for the Motorola DynaTAC 8000X. (And that's in 1980s money!) In comparison, the cost of a smartphone now is just a drop in the bucket – or it can be if you take advantage of the nearly 500 new, used, and refurbished options discounted up to 92% off at eBay.
Best Sale Deal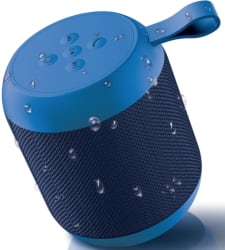 Nordstrom Rack Dorm & Tech Flash Sale
Store:
Nordstrom Rack
Discount:
Up to 79% off
Shipping:
$7.95 s&h,
or free shipping w/ $89
Between the Red Bull-fueled, get-this-done-or-fail 3am study binges and the creeping boredom of after-lunch lectures in darkened classrooms, college life is a teeter-totter from one extreme to another. You (or your child) will need an oasis from the insanity, and fortunately, Nordstrom Rack has over 600 items in its Dorm & Tech Flash Sale that'll help you achieve that goal. Choose from speakers, rugs, lights, throws, and more that'll help you transform your 12x19-foot dorm room into...something less cell-like. (Hey, the deals are great, but they can't work miracles.)
Best Networking Deal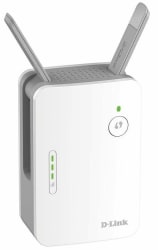 Open-Box D-Link 802.11ac Dual-Band WiFi Range Extender
Store:
eBay
Price:
$15.49
Shipping:
Free shipping
Lowest By:
$55
Oh, give me a home / where the WiFi can roam / and my dear and my children can play (video games/movies/music/whatever newest thing that can be shot down the wires, then transmitted through thin air like the witchcraft we all know it truly is). Fear not, ye ranchers and wranglers of bits and bandwidth, this D-Link 802.11ac Dual-Band WiFi Range Extender supports speeds of up to 1,200Mbps, and as an open-box model, it'll run you $55 less than a factory-sealed unit elsewhere. It's perfect! It's unbelievable! It's a miracle! It's a TV dinner!
Best Headphones Deal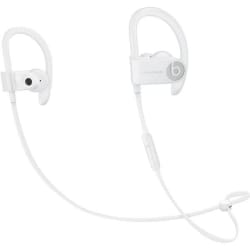 Beats by Dr. Dre Powerbeats3 Wireless Earphones
Store:
Staples
Price:
$69.99
Shipping:
Free shipping
Lowest By:
$10
Turn the "b" around on these Beats headphones, and that spells deals. (Well, it spells "deats," but while you were busy spinning that "b", the "t" also did a little shimmy to shake into an "l". Also, we know it's a capital "B", e e cummings. Do you want your forced musical reference or not? But well, since these are the Powerbeats3, should we reference Gloria Estefan instead? And side note, does that make Laura "Gloria" Branigan the Powerbeats2 of this way too extended joke?) In any case, the 12-hour battery life and solid bass response of these headphones means longer, better listening to the rat-tat-tat-tat-tat-tat on the drums.