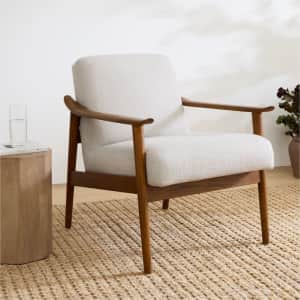 Up to 40% off
shipping varies
more
Shop over 900 items ready to ship, or made to order items ready to ship in under 6 weeks. Shop Now at West Elm
Tips
Pictured is the West Elm Mid-Century Show Wood Chair from $629.30.
Quick-Ship items are item that are in-stock or ready to ship in under 6 weeks (for items that are made to order).
Shipping starts at $5.95 and increases by dollar amount. Orders of $300 or more are charged 10% shipping for standard delivery.
↑ less
Expired 8/24/2022
Published 8/18/2022
Verified 8/22/2022

Popularity: 5/5