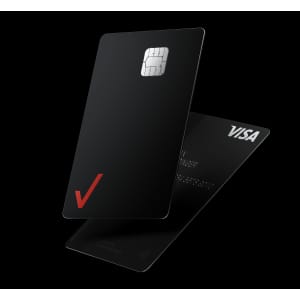 Verizon Visa Card · 2 wks ago
A Credit Card Built Right
The Verizon Visa® Card is designed to be a "top of the wallet" card that Verizon customers will want to use every day. It offers up to 4% back on everyday purchases in the form of Verizon Dollars and is the only credit card eligible for the Auto Pay discount on Verizon. Plus, new card holders can get up to $100 in credits applied to their wireless bill. See more info below.
Features
Exclusively offered to Verizon Wireless customers.*
Card holders earn Verizon Dollars rewards and can redeem these rewards toward Verizon store purchases — but they don't have to! They can also redeem Verizon Dollars for travel, to get gift cards from their favorite brands, or toward their Verizon Wireless bill. No limits on earning, no expiration dates. Card holders can earn:

4% on grocery store & gas purchases
3% on dining purchases, including takeout
2% on Verizon purchases (including monthly wireless bill)
1% on all other purchases everywhere Visa Credit Cards are accepted

Up to $10 per month off each eligible account or line, up to 10 lines max on select plans, when card holders enroll in Verizon Auto Pay with the Verizon Visa Card.(Auto pay discount is for first-time enrollees only.)
New card holders get up to $100 in credit applied to their wireless bill over the first 24 months when they pay using their card.
*Only Verizon Wireless Account Owners and Managers on accounts with 10 lines or less are eligible to apply for the Verizon Visa® Card.
↑ less
Published 7/15/2021

Popularity: 1/5
Related Offers
Certified Pre Owned Smartphones at Verizon
from $5/mo. w/ 24-mo. agreement
free shipping
Shop 13 discounted models, including iPhone 11 Pro, Samsung Galaxy S9+, and more. Shop Now at Verizon
Tips
Pictured is the Certified Pre Owned Apple iPhone 11 Pro 64GB Smartphone for $24.79/mo. for 24 mo. ($55 under the best price we could find for a refurb).
A 90-day Verizon warranty applies.