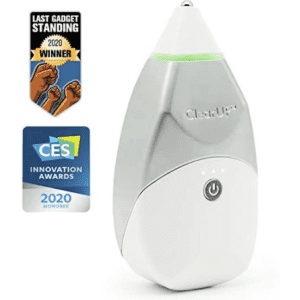 Tivic Health System via Walmart offers the Tivic Health ClearUP Sinus Pain Relief Device for $125 with free shipping. That's a savings of $24 compared to the retail list price. Buy Now at Walmart
Features
Drug free, non-invasive, mobile on-the-go treatment for sinus pain relief and congestion from allergies, cold, and flu.
ClearUP is different from other sinus treatments because it is specifically designed to treat sinus pain.
Thoroughly tested and designed to meet medical device standards and FDA approved.
Empowers people to control their sinus pain and congestion symptoms effectively and directly, without the use of a pill or spray.
ClearUP is FSA and HSA eligible.
Rechargeable battery lasts 2-4 weeks on single charge when used everyday.
Designed, built, and shipped in the USA.
↑ less
Published 6/22/2021

Popularity: 2/5