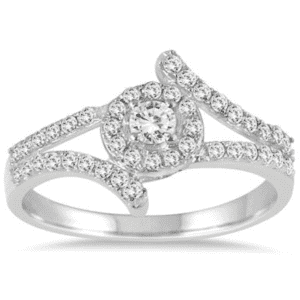 Up to 76% off + extra 15% off
free shipping
Apply coupon code "BRIDAL15" for extra savings on over 20 items. Shop Now at Szul
Tips
Pictured is the 1/2-tcw Split Shank Halo Ring for $237.15 after coupon ($762 off).
↑ less
Related Offers
Calvin Klein Opulent Ring
Apply coupon code "DN915AM-5+FS-FS" for a total of $110 off the list price. Plus, the same code bags free shipping, an additional savings of $7.95. Buy Now at Proozy
Features
stainless steel
glass stone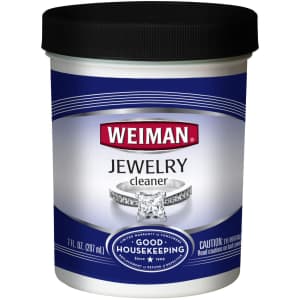 Weiman Jewelry Cleaner 7-oz. Tub
$3.52 via Sub & Save
free shipping w/ Prime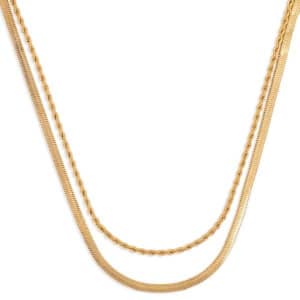 Hey Harper Waterproof Jewelry Set Savings
from $90
free shipping w/$120
Have you been watching Sally Rooney's Normal People and been hankering for a Connell style thin gold chain? Look no further. Sometimes super cheap jewelry can turn your skin green in time so it is worth investing a bit more- but this brand offers the quality while giving discounts frequently, with some classic styles. Shop Now
Tips
Posted by Aoife.
Why does she love this deal? "To find gold waterproof jewelry at a reasonable price with extra discounts continually on site is not to be shunned."
Shipping adds $10.99, but orders of $120 or more bag free shipping.
Pictured is the Hey Harper Easygoing Set for $92 ($17 off).