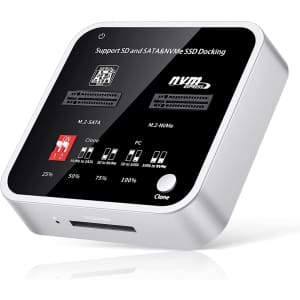 Tips
Sold by SupaGear via Amazon.
Features
supports hard drives up to 8TB
offline backup
↑ less
1 comment
Redmont
Yes this sounds great because I "no need any tools" . I've never seen such indecipherable English in an Amazon listing. I'm sure customer service will be a breeze. I worked in China for 4 years and the 25 year olds who I worked with spoke and wrote English better than most kids in our US schools so this cannot be much of company if they couldn't find anyone better to translate . I'm not saying I could translate very well to Chinese — but I'm not trying to sell an expensive product on Alibaba either .