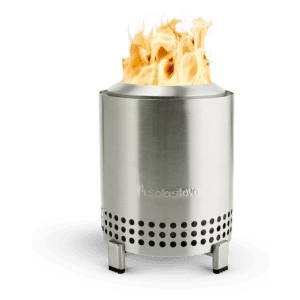 $80 + extra $10 off each additional Mesa
$120
free shipping
more
It's the lowest price we could find by $10. Plus, for every additional Mesa you add to cart, you'll save $10. Buy Now at Solo Stove
Tips
In Stainless Steel at this price.
Features
360° airflow
dual fuel capability
↑ less
Expired 2/9/2023
Published 1/27/2023
Verified 2/9/2023

Popularity: 4/5
1 comment
BlueOak
Using the term "fire pit" on this Mesa model is amusing. It is 5 inches in diameter!

Gotta give Solo Stove chutzpah for trying to get $80 for a tiny model like this. It is little surprise the competitors are eating away at Solo's sales for their "real" fire pit models at $300-500.